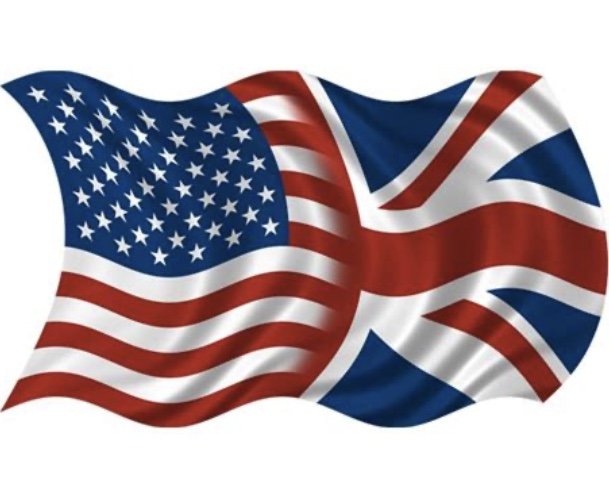 Content Count

67

Joined

Last visited
About TedsGirl
Rank

Member

Birthday

11/14/1969

Member #

376556

Location

Victoria, BC, Canada
Immigration Timeline & Photos
SalemCat

reacted to a post in a topic:

Getting married in Canada and file I-130

((((CHOCOLATE HUGS)))) I'm thinking of you. Your heart share😔💔 Thank you for sharing. I'm not in the same boat as you, as I've only been apart from my husband, whom I married last month, for almost 2 weeks. God willing, I return to visit him in a few months. I cannot imagine all that you're going through. Your son is blessed to have you as his mother, I truly hope your family can visit you all soon💛 I just wanted to leave you some love and hugs as I couldn't read your post without leaving you that🌻♥️🙏🏿

TedsGirl

reacted to a post in a topic:

UK to US travel ban - just need to speak to fellow visajourney people who understand my feelings

Hello, I can answer the first question with a yes. Not sure about your second question. Assuming you update your address to them perhaps that answers your last question. This link shows you where you can update since you're filing online. Just scroll to the bottom of the page. https://egov.uscis.gov/casestatus/landing.do

Paul and Sopheap

reacted to a post in a topic:

Notice by email or normal mail?

TedsGirl

reacted to a post in a topic:

Notice by email or normal mail?

You're welcome! Yes it will be. We filed on the 6th and I am already planning my return trip to him. This wait will be the greatest test for our marriages🙏🏿 We can do it!!

You will get a NOA1 by email perhaps by tomorrow and a physical one in the mail within a week or more. My husband got his within days of filing our case online.

YYZ&MIA

reacted to a post in a topic:

Not so smooth crossing with car (split)

TedsGirl

reacted to a post in a topic:

Not so smooth crossing with car (split)

From_CAN_2_US

reacted to a post in a topic:

Not so smooth crossing with car (split)

-lurk in- You did it!!!🤓🌻 Congratulations on your move. I am sure that was already stress inducing for you and having to return and sell your car and get a U-haul, must have been almost blood boiling stress. I'm thrilled for you that your family are finally altogether. I just got back from Texas after our marriage and honeymoon. I spent five weeks there, was thinking of you while there, as I thought you had crossed over already☺️ All the very best to you and your family♥️ -lurk out-

Hello, I'm a PR of Canada and a UK citizen. Can I ask, was it at the NVC stage that you ask for a transfer to the London Embassy? Only just started this process yet know they will assume Montreal, when on my online application I did select London as my consulate for the IV.

Nisha0414

reacted to a post in a topic:

I-130 Online Filers

Chancy

reacted to a post in a topic:

Online filing passport style photo

My husband used this tool to upload his photos.U.S. Passport Photos (state.gov) Then he was able to just upload it with the tool on the site to the online form after saving it to his computer. He literally took a photo of himself and uploaded it with this tool so it met the specifications. I think the photo is added to your case file. HTH (hope that helps)

My husband (USC) put in his CC at the end of the application. I think from reading this thread in earlier pages, a credit card from anywhere is good. If I'm incorrect I'm hoping someone can clarify. I think you will find out once you process the payment.

I believe an online application is that, yes, all evidence submitted online. I only shared the above link for you as you were enquiring about the NVC stage. Personally unsure of that and don't have an answer for you, hence hoping the link will answer your query🙂 Perhaps someone else can.

A big thank you to @Jeanne Adil for kindly posting this elsewhere for someone and it has been a great source of education for my husband and I in understanding the entire process. I hope this helps you too. https://travel.state.gov/content/travel/en/us-visas/immigrate/the-immigrant-visa-process/step-1-submit-a-petition.html

I am unsure of some of your questions, as I too am just beginning my visa journey. This thread below shows how one VJer here successfully had her marriage visa approved earlier this year via Zoom in Utah.

My husband finally got confirmation of the noa1 today in the mail! I-130 filed: July 6 2021 Priority Date: July 6 Nebraska Service Center I'm SO happy we are finally starting our visa journey with this notification in ink!🙌

Hello. Just to encourage you, I spent 5 weeks in Texas on an ESTA, as I am a UK citizen with Canadian Permanent Residency. I told the CBP officer that I was visiting my fiancé and his family for 5 weeks. He stamped my passport and let me in. We got married, had our honeymoon, visited his family and friends around Texas. I just returned to Canada Saturday night. I hope your trip goes as smoothly as mine. All the very best to you and your soon-to-be spouse.

Husband and I finally submitted our online application last night. Now we wait. Praying for those in their visa journey, no matter where you are in the process.