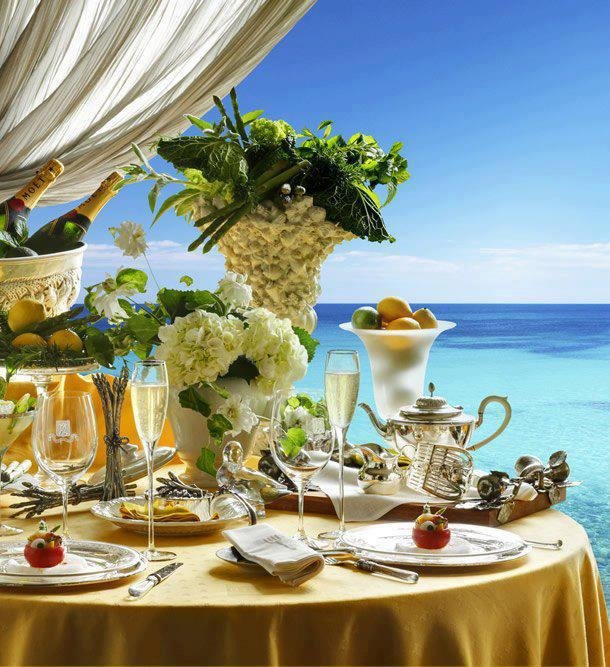 Content Count

505

Joined

Last visited

Days Won

1
About SJordanS
Rank

Gold Member

Member #

321568

Location

San Gabriel, CA, USA
Immigration Info
Immigration Status
Place benefits filed at

California Service Center

Local Office
Country
Immigration Timeline & Photos
Following my husband's green card interview we received an RFE. I uploaded all the required documents and photos online as advised by my lawyer RATHER than mail it in. Evidence has been uploaded two weeks ago. Now we wait. Anyone else go through this and how long did you wait before you heard anything?

Didn't think of that. We got out of AP after WoM yes but he did submit a police clearance out there 1 year prior to his interview and then once the Embassy called for his passport he had to renew the police clearance. We have now submitted everything as of 2 weeks uploaded police clearance and all evidence online and we are waiting....

No, not at all. Never had any issues. The police clearance was for LA County. Thought it was as a result of his biometrics BUT my husband in fact got his EAD expedite approved following his biometrics so not sure why.

We brought a ton of evidence even though its stated not to bring to AOS and the agent took our evidence. He asked for the same evidence in the RFE with a police clearance from Los Angeles County and included the number to call. We headed down to County and picked one up but it seems awfully unusual. We did fingerprints for EAD and in fact got our EAD expedite approved following biometrics. Thats why we found this odd. Just wasnt sure why he was asked.

He said nothing about getting an RFE. I was pretty surprised to get a paper saying its in review. Then the RFE followed.

I found it strange that after my husbands green card interview we would get an RFE asking for police clearance as well as the same evidence we SHOULD present on removal of conditions. Anyone else get a request for police clearance as an AOS request AFTER the interview? Very odd (and irritating). Adj from K1 by the way. Thanks.

Hi Visa Fam, In submitting my evidence per an RFE we received, is it better to submit through USCIS portal which allows us to upload documents, through express mail or both? What have any of you done in the same? Thanks!

RFE FRONT.pdf RFE BACK.pdf I added it as a comment to my original post. Seems I could not edit my original.

Ii regret not having a lawyer present. Police Certificate is totally ridiculous.

Im not sure how to upload it? It asked for a list of evidence....exactly what he took. Plus a police certificate clearance as well.

SJordanS

reacted to a post in a topic:

RFE of exactly what we gave at interview !!!

Unbelievable!! What is going on with these immigration officers!!?? Wondering if anyone else had the same happen... So my husbands green card interview was 11/08 . We felt it was going well but then to our surprise the immigration officer could not find his medical on file that he should have been able to access from DHS. He checked his computer multiple times. Said he wasn't sure why it wasn't present. My husband confirmed on his arrival he handed it to DHS officer. He said you did correctly but there is no copy here. My husband never got ANY COPY at the time he took his medical either. I was a bit concerned but I.O. didn't seem too concerned and would email for a copy. Gave us a white paper saying it would be in review. I knew we would get that now that there was NO MEDICAL on file. Then today I got notified on the app tracker there was an update. Sure enough it was an RFE. Just not what I thought it would be.... Now mind you at the interview the officer only asked for birth certificate, marriage certificate, ID's and passports to make copies. We felt rushed. After the questions we saw he was ready to let us go but then I asked him "Sir, don't you need evidence and photos?" He said "Uhh what do you have?" I said "Everything you need" and showed him the huge stack of evidence. I sprayed it across the table like a deck of cards. I had receipts, chat logs, an entire photo album with years of photos, joint evidence. He said "Pick out 6 pictures and Ill take the chat logs (dating back to 2017 mind you) and the joint evidence." Today the RFE asked for everything I gave him...IN PERSON. I mean WTH? Anyone else get the same? I even gave him originals! I honestly thought it would be an RFE for a new medical but geez. Ill send it all over but the (removed)....

American Autumn

reacted to a post in a topic:

US CR1 spouse visa Lebanon Beirut embassy administrative processing

Sarah & hubby

reacted to a post in a topic:

US CR1 spouse visa Lebanon Beirut embassy administrative processing

Dashinka

reacted to a post in a topic:

US CR1 spouse visa Lebanon Beirut embassy administrative processing

I filed a WoM after only 7 months waiting and it was approved even during the pandemic last year. In fact my lawyer told me to file at 6 months but I waited an extra month to save up and IT WAS APPROVED. It was K1 (which is even riskier than CR1) and everyone and I MEAN everyone here on VJ, friends who worked in government and even a California lawyer REJECTED I do this. I found Jim Hacking, who is by far the best at WoM, hired him and my husband got the call from the Embassy 29 days after filing. Another girl filed same time and waited more than 60 days. I have her details. HOWEVER, at or just before 60 days, they should have requested an extension. Did they? If not your lawyer has to reach out to the liaison with the Embassy. Please email me for more details and also check my posts as I posted details about my WoM journey....and don't worry, 6 months is MORE THAN enough time to have given them on AP and you were right to file. Please reach out if you need.

Curious to know if you got your EAD card yet 😄

Liam&Lizz

reacted to a post in a topic:

Just did Biometrics yesterday. Too soon to request Expedite of EAD?

David and Anna

reacted to a post in a topic:

Just did Biometrics yesterday. Too soon to request Expedite of EAD?

Yes, basically I did a search right here on VJ on how to expedite. There was a poster who posted his success story and I basically took the same draft of his request letter and made it my own. Of course I included the job proposal letter (very important of course) and explained with everything going on in the world, we are fortunate to even have a job offer especially with no certainty on what this year brings. Also in him being able to get EAD, it will also enable him to get his drivers license here in CA. He can start working Uber in the evenings after work. Lots of opportunity. He will then be a taxpayer as the rest of us are. When we made the request over the phone we had to wait for the email which told us exactly what to fax in. We faxed it and it only took 5 days. I believe that him having a social security may have helped. At least thats my opinion. Good Luck.