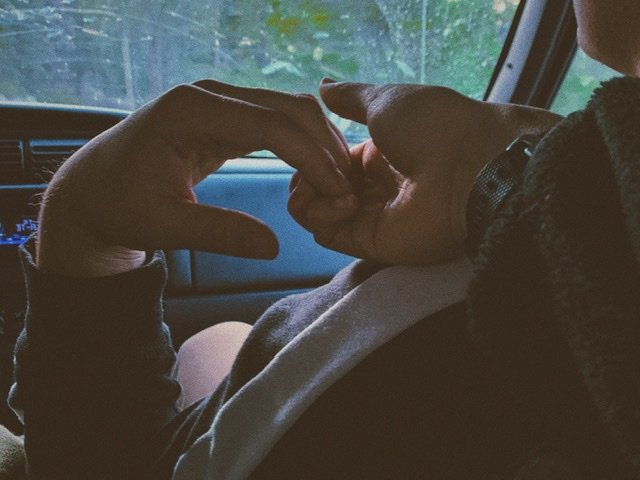 Content Count

50

Joined

Last visited
About itscarly
Rank

Member

Member #

361293
Immigration Timeline & Photos
Update: 09/16 biometrics waived

itscarly

reacted to a post in a topic:

I-751 June 2022 Filers

Hi Sent my package 06/28 Text notification 07/01 Extension Letter 07/11 and nothing... 1. Should I be worried? 2. Does anybody know what are WAC processing times? 3. If I miss my biometrics appointment can I go to my USCIS local office and get those biometrics taken?

Sherry Nguyen

reacted to a post in a topic:

Green Card was approved in 3 months, my AOS story

El Escocés

reacted to a post in a topic:

Green Card was approved in 3 months, my AOS story

3 of my friends and me did our AOS in Reno and got our green cards in 3-8 months, 2 of them even received RFEs. I wish you the best luck, I really think this field office is overall pretty fast!

LibertyBears

reacted to a post in a topic:

Green Card was approved in 3 months, my AOS story

USC4SPOUSE

reacted to a post in a topic:

Green Card was approved in 3 months, my AOS story

jess2go

reacted to a post in a topic:

Green Card was approved in 3 months, my AOS story

poohdakz

reacted to a post in a topic:

Green Card was approved in 3 months, my AOS story

itscarly

reacted to a post in a topic:

AOS employment history worked illegally with overstayed visa and married to USC

LizzW

reacted to a post in a topic:

Green Card was approved in 3 months, my AOS story

Hi! I used a lot of vj information to filed for aos and I wanted to share with you my experience and my aos package. I'm from Argentina and I came to America in November with a J1 visa (summer work travel program), after dating my husband for a year, we got married on May 7th. According to my visa, I had to go back home before June 30th and even though I married a US citizen and I knew if I overstayed it was going to be waived, I was still so worried that I filed for AoS asap (June 19th). A few things I'm going to say before I talk about my application is that I think 50% was pure luck, it was filing at the right time and date. The other 50% making sure nothing in my application could make the officer doubt and ask for more information or evidence. I made sure everything was disclosed and explained, it must have been either a pain in the ### or a blessing for whoever that took my case cause it was 400 pages long lol. Also the fact that my office was Reno helped a lot, I went twice for biometrics and interview and there was no one, the parking lot was empty, so they're pretty low on cases there. I didn't get help from a lawyer 'cause I considered my case was simple, it wasn't worth the money, we were on lockdown so I didn't have much else to do but getting obsessed with sending the perfect application, visiting hundreds of VJs topics and watching youtube videos. Another thing, specifically for I130 is that I was scared because my husband and I are in our early 20s, we got married a year after meeting each other, 7 months out of those 12 we were in a long distance relationship, he still lived with his parents, we both had part time jobs, we don't own anything, so we had to prove our love by telling them our story. How meant to be we are, how we clicked instantly, how we talked 3 hours a day every day, how I told him he could come to visit me and the next day he went to get his passport and bought flight tickets to see me, how we can't imagine being away from each other, that we did it for 7 months and we don't want to do it ever again, how we have plans for the future, etc. Our bonafide evidence was full of stories and we attached them with tickets, passes, reservations, photos, invitations. By the time of the interview we did gather a lot of primary evidence and the officer that interviewed us was more than pleased. This was my package main cover letter I had to explain a few things when I filed: 1. During a road trip all my forms of identification were stolen, so I lost my passport with my visa stamp and my country ids. Thankfully, I was able to get an emergency passport and sent that in the package with an explanation of what happened and secondary proof that I was here legally such as letters from my sponsors, employers, job reviews and flight tickets. 2. I was given an extension of my visa because of the pandemic, so I sent a letter from my sponsor that explains the extension and extra information on why I was given this extension (the borders of my country were closed and all my flights were canceled) 3. My husband was a dependent of him mom for 2017 tax returns so we wrote a letter that his mom signed. 4. I944 was intense haha, we couldn't get IRS transcripts before sending the application because at that time IRS offices were closed, so we sent the biggest WE TRIED letter, where we stated that we received no answer from IRS so we were going to send 1040s and W2s. 5. We didn't have a credit score or report because none of us has credit cars, loans, car, leases, anything. We're still pretty young and we haven't thought all that out yet (we should soon). So we explained that, we sent transunion letter saying we didn't have any of that, screenshots of the experian website saying they couldn't find me and I tried to get a credit card online and I didn't qualified. 6. For Education, I did an evaluation of my college transcripts with a NACES authorized agency (IEE), also I graduated from college but I came to America before i could sign my diploma so I don't have my diploma with me and that's the way I can prove I graduated, what I sent to prove I graduated was a certified letter by my college that stated that I did in fact finish college. The evaluation agency wrote that my degree was incomplete because they didn't accept the certified letter but I sent everything in my I944, cause why not. 7.I didn't send proof I know how to speak Spanish because that's my native language and in my transcripts from school we don't call Spanish classes that, we call them Language classes. I wrote a letter swearing I know Spanish and that's it. When I filed I was afraid that my husband's tax return were going to look bad, because in 2019 he made a little over the percentage he had to make to sponsor me, in 2018 he made half of that percentage and in 2017 he was a minor and was a dependent of his mom. Still I sent all that information because if I disclosed it first it means I'm ahead of any questions they can ask us. That's just my mindset, I know a lot of people believe it's better to just put the last tax return information and that's fine. Also when we filed, my husband was unemployed and so was I (pandemic related), so we sent his last pay stubs and that's all. (He did have a part time job but that didn't make enough to support me at that time and he didn't file for unemployment) Another thing is that (PLEASE DONT DO IT) I worked in the past unauthorized, this was way before I met my husband and I didn't think of the consequences, I had no idea at some point it could come back to bite me. So, I disclosed it, I said from what date to what date and in I485 I said yes to working unauthorized and violating the terms of conditions of my nonimmigrant status. So this was my timeline and here's what I sent the June 2020 filers group and hour after the interview: And that's it. Right now, I have a job offer and I'm waiting for my green card to arrive. I'm excited about the winter, being with my husband without having to think of visas, uscis, forms, is great. I did get only the conditional green card, so in 2 years I'll have to do this again hahah. I hope this long post helps you, please let me know if you have any questions, this was my experience, probably had a few mistakes, it's not perfect, I was just very lucky this process went as smoothly as it did. Thank you thank you thank you VJ members for answering all my questions and giving me so much information!