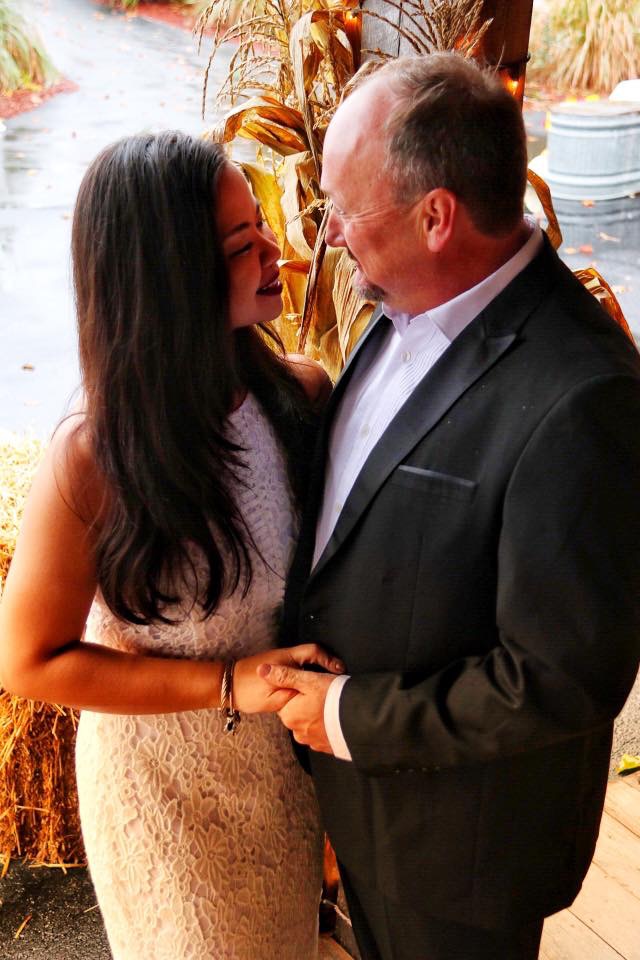 Content Count

31

Joined

Last visited
About Shane & Len
Rank

Member

Member #

257153
Immigration Info
Immigration Status
Place benefits filed at
Local Office
Country
Immigration Timeline & Photos
Yes, we have that and it worked fine getting him into high school. The state university however, wants more than just the vaccination record - it wants TB blood work. That, although performed and passed, is not part of the vaccination record. Hoping against hope that USCIS will be able to provide something. Thanks for all the suggestions!

Yes, we tried submitting that as proof, but it wasn't sufficient. They insist on blood work. Thanks, will look into that. Fingers crossed.

This may be the wrong forum for this question, but I can't find any other that seems more logical. Has anyone ever needed to acquire their immigration medical records after moving to the U.S. My son needs proof (the blood work) of being TB free. Yes, I know it is easy to do here as well, except that he is terrified - and I mean terrified of needles. The school says they have to have it since he was in PH within the last 12 months. St. Lukes says they can not share the information, but there must be some way for a person to get a copy of their own records. Any insights into what it may take would be appreciated. Thanks

Shane & Len

reacted to a post in a topic:

K1: Civil ceremony first, then a later celebration ceremony. Should we explain ourselves to the USCIS?

You can always request. It doesn't have a negative impact. Our experience was that we were not able to make the request without the NVC number which was a 9 week wait in itself. Best of luck to you!

geowrian

reacted to a post in a topic:

NVC Expedite CR1

I think you will find that most if not all of those claims came from the Philippines. My wife has a cousin who claims that was her reason for expedite (birthday) and it was granted. I do know that their entire CR-1 process was a few months shorter than the average. We were granted an expedite as well from the Manila consulate. Our request was due to school starting for my step-son and needing to get him enrolled in time to be able to graduate after all the delays at USCIS AND NVC awaiting case #. It appears we were able to cut off about 5 or 6 weeks from the NVC at that point. I would like to emphasis what others have stated - each case is scrutinized by the individual consulate and will vary from 1 consulate to another. ....and I suspect that the consulates current work loads may have a bearing on whether or not they are willing to be more lenient one month and not the next. (but I am just theorizing there)

Shane & Len

reacted to a post in a topic:

USCIS Immigrant Visa Fee

I have been unable to find this topic anywhere else. My wife and step-son just picked up their CR-1 & CR-2 visas/passports today. The directions stated we had to pay yet another fee - this time with USCIS to begin processing the Green Card. I went online and did so. The payment went through according to MasterCard but the receipt number from USCIS says "undefined." Has anyone else had this happen? Is it a concern? I have called USCIS and the agents who answer seem to have a hard time understanding the question. Thanks in advance

Shane & Len

reacted to a post in a topic:

New passport new number, which is different than that on I-129F.

Shane & Len

reacted to a post in a topic:

Unofficial Wedding party when applying for K-1 Visa

Shane & Len

reacted to a post in a topic:

K1 Visa First step

Shane & Len

reacted to a post in a topic:

Our Daughters Birth and the Process k-1

Thank you to everyone for your prompt and helpful answers. I can't imagine how stressful and long this process must have been before sites like this existed.

@Hank thanks again, if I may...a follow up question Does she have to attend both the GCP and the PDOS? It appears she does, but obviously if it's not required for both she would rather not. thanks again for your help.

understood we plan on doing that now. We had asked about recording in PH while we were filling out forms at state offices in HI. Either we both mis-understood the answers or the staff didn't understand our question. But, true it wasn't done.

Thank you so much! We have been discussing this and hoped this would be sufficient. We are going to go ahead and start the processing for registering as a back up measure. This will help my darling wife sleep a little better tonight!! I appreciate your help.

We were married in the US while vacationing, but she is still in the Philippines awaiting immigrant VISA. She traveled on a B1. She is neither a GC holder nor naturalized citizen (yet). She is about to interview for CR-1 she still has to go through CFO (PDOS) for sticker on passport. It states on their website "if married provide copy of local registration."

Hello everyone, My wife and I were married about a year ago in Hawaii. The state told us we didn't have to do anything they would file it with the appropriate consulate. Apparently, they did not do so. My wife has friends who are judges and lawyers in and around Manila who told her it wasn't a requirement to register in the Philippines because they recognized US marriages as valid. Now, we see that a certified copy of the registration is shown as a requirement at the CFO. Of course, in typical fashion we find this 10 days before the interview. Has anyone else run into something like this? Will they accept an original certificate from the US? Looking for any guidance. thanks in advance.

LOL thanks H&T, I had a feeling it was wait. But some old threads worried me. Thank you!

I know some this has been asked before but most of the threads are quite old and the information is often contradictory. We just received this email a couple of days ago. Dear Mr. **, The National Visa Center (NVC) received your inquiry regarding the immigrant visa petition: ******* filed by XXX on behalf of **************. The U.S. Embassy has accepted this case for expedited processing. This file will be immediately forwarded to the U.S. Embassy. Any further questions concerning processing or the interview appointment date should be directed to the U.S. Embassy. The U.S. Embassy may still request additional forms or fees at the time of your interview. Please be prepared to bring any missing forms and pay any required fees at the time of your interview. Please note that it could take up to two weeks for the consular section to receive the case file once it has shipped from NVC. I had not even expected an answer for a few more days let alone approval 2 days ago. We have already submitted our AOS & IV packets and paid the AOS & IV fees prior to receiving this email. My questions are: 1) Do we now contact the Embassy? CEAC site still says they are waiting on our AOS & IV packets even though they were scanned into the system 3 or 4 days ago. Past threads have indicated the NVC still processes and others that it goes to the embassy for processing. The email seems to indicate the latter. We just got this a couple days ago so I know it isn't there yet, just unsure of where to proceed. 2) Is this letter sufficient for my wife to start her medical interview? 3) How can we track this at this point? 4) Do we just sit back and wait for the embassy to contact us? Sorry I know that is a lot of questions in one thread. I guess for some reason I thought our next steps would be clearer. Any recent experiences with how to proceed would be extremely helpful.