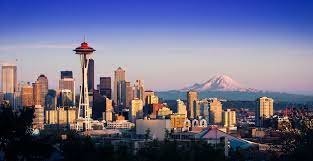 Content Count

42

Joined

Last visited
About Mundo254
Rank

Member

Birthday

February 15

Member #

391830

Location

Nairobi, Kenya
Immigration Info
Immigration Status
Place benefits filed at

California Service Center

Country
Immigration Timeline & Photos
Mundo254

reacted to a post in a topic:

Is it possible to Petition for son/daughter over 21 that is not married but they have kids.

In which GC category did your cousin come with? When did they formalize their union with her spouse? Before arriving to the US or after?

Mundo254

reacted to a post in a topic:

Understanding the Visa Bulletin for children of LPRs older than 21

Ada Doan

reacted to a post in a topic:

IR-2 CHANGED F11???? NEED SOME ADVISES.

Mundo254

reacted to a post in a topic:

Answered incorrectly in Ds-260 form. Is your spouse immigrating to the U.S.with you?

Mundo254

reacted to a post in a topic:

Dress code for interview?

Thank you so much for the update. Safiri salama and all the best in your new found home. Stay in touch 🙏🏿

Sorry, one last clarification, did your petitioner have to redo/update the I-864 form or you just used the one submitted at NVC?

Congratulations brother!!! Happy for you. Nothing but best wishes going forward. I'm sure your immigration journey will still go on with your road to naturalize and bring family with you I'm kindaon the same boat too, will be leaving my son and his mother behind and petition for them when i get there. Thanks a lot for the valuable info. Btw, did you upload new transcripts and W2s on the CEAC platform or you just brought them at the interview?

George & Roth

reacted to a post in a topic:

Wondering if Relationship is Strong Enough for CR1 or is K1 a Stronger Option?

@pushbrk was responding to @JeanneAdil regarding the ''we don't like that here'' (K1) comment. @pushbrkresponse was rather serious, felt @JeanneAdil was simply having a light moment when they put that in bracket, thats why i said it was a joke the respondent didn't seem to realize! We all know how CR1 is advocated for over the K1 in this forum. I totally understand what you are saying regarding the seriousness of the matter. Clearly, you didn't get it!

Lol Cmon, its a VJ joke! 😁

I hear you. Its unclear. Probably will get a better interpretation during the interview.

Not sure thats the case though because after DV results one is supposed to make visa applications for themselves and all derivatives. Its a tricky scenario. I'd advice OP to answer 'yes' to the question and explain further during the interview because i even doubt that would cause an issue regarding his current application. Answering 'no' though may pose an issue.

Congratulations! Any questions you answer on the form have to be truthful. I don't think your previous refusal of your mother's visa refusal in which you were enjoined has anything to do with your current application. Just curious, why was your mother unsuccessful in her previous DV?

aaron2020

reacted to a post in a topic:

Can I sponsor my adoptee parents once Citizen?

Dashinka

reacted to a post in a topic:

Can I sponsor my adoptee parents once Citizen?

I don't think in your case you can because you already stated your biological mum as your parent in your GC application.

Hello, For subsequent W2s from my petitioner after 2020 DQ and before the interview, will i need to upload and update those on the CEAC platform (on the Additional AOS supporting documentaion, Add document tab) or will those be presented at the time of the interview to the consular officer? If presented on the CEAC, will that alter my DQ date? Thanks a lot for your responses.

Possibly (indirectly) but it can be complicated. As mentioned above, through the grandchild's parent so they can come as a derivative assuming the parent is alive. Sort of in the same situation regarding your question, my mum is a US citizen, petitioned for me and my brother before she became a citizen (f2b) but she recently became a citizen. Unfortunately my widower brother died leaving 2 lovely daughters while we were almost there (at NVC and DQ). Crushed our hearts knowing his daughters US dream may also be over. Even thought going the adoption route which i understand is a possibility but really really complicated (navigating through adoption and immigration law). So to your question, i guess its possible but will be very complex.

Interview cannot be scheduled until your PD becomes current. Currently @ Sept 2015 , so 2016 PDs have some waiting to do. Visa Bulletin stagnant.