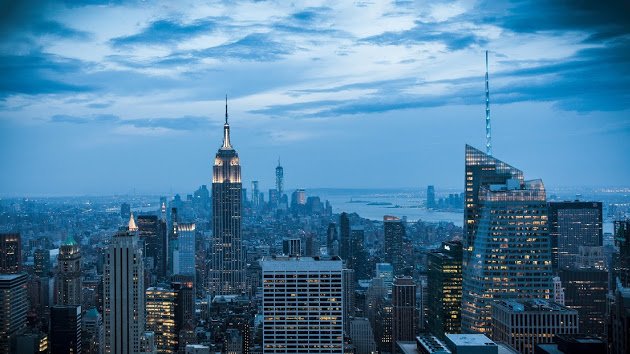 Content Count

25

Joined

Last visited
About Michaela K.
Rank

Junior Member

Member #

310646

Location

Columbia, MO, USA
Immigration Info
Immigration Status

Adjustment of Status (pending)

Place benefits filed at
Country
Immigration Timeline & Photos
crono_clone

reacted to a post in a topic:

MARCH 2019 - AOS Filers

Same happened to me.. USPS tracking said delivered 2/27 but Case status online says received 2/26. Magic

I understand that. Even on the USCIS website they say look at your received date for xyz. I think A_R was asking about the dates on the VJ timeline though which can be a bit misleading as they ask you for "date filed" and "NOA date". It'd be nice if they clarified it more as they did with K1. When you go to edit your timeline, next to K1 NOA1 date there's a question mark that after clicking on it shows you a sample letter on which it's highlighted that NOA1 date is the notice date on the receipt notice and NOA2 is the notice date on the approval notice. So I assume by these VJ standards NOA date for AOS is also the notice date here on VJ timeline. However, for any official uscis matter I'll go with whatever uscis tells me to use. Makes sense! I just wanted to triple check if you guys are getting the same thing. Also I found information that the biometrics location is not always the same as the interview location. I just would love to see anything official saying which office is ours as St. Louis shows waiting times double of what Kansas City has, which would make such a big difference to us

A_R

reacted to a post in a topic:

MARCH 2019 - AOS Filers

We finally got the biometrics letter today! It's scheduled for 28th in St. Louis, MO. I'm a bit confused again because when I used some uscis tool to search which office will process our case based on our zip code, it said Kansas City. So I assume if I have biometrics in St. Louis, it'll be also the St. Louis office processing our case? Then on the biometrics letter it mentions only I-485 and I-765. No mention of I-131. Is that normal?

I've read on either this thread or February one that people who waited too long emailed the Lock-box and they got a generic email back but then the next day they received text messages from USCIS about their case. They both said it might have been coincidence but may be worth trying. Try to search for those posts for more information

For the VJ timeline, I personally used the notice date because it's called noa date (=notice of action date so "notice date" makes more sense here for me). I used received date for "date filed" because that's the day they received it and therefore it was officially filed. What else would we use for date filed? Date when we mailed it? That doesn't make sense to me since unless it is received by them it is not filed, right? 🤔

Hey, I think most people on here got their medical completed including vaccinations in their countries. Maybe try to use search and find a thread focused on the specific topic, that will help you more. It is also well explained on: https://www.uscis.gov/greencard/fiancees - "What to submit K1" section. It gives you links to medical instructions and affidavit instructions with more official information about what you need to do/fill. For the affidavit it depends on how much your husband earns. It's similar to the K1 requirements except the requirement for income is now at 125% and not 100% of poverty guidelines I believe unless you have an exception. As I said it is described in detail in the instructions for the affidavit. I'm sure it'll be more clear as you read through it. That's what we did

We didn't send any pictures of us, or anything about our relationship neither. To prove our marriage is real we will be taking all that stuff recommended (pictures, bills, statements etc.) to the interview as we gather it during the months before the interview. I read that's what many people do. Especially if you file AOS within one month after marriage, which we did, there's not much to gather as a proof during such a short time anyway..

ST_RO

reacted to a post in a topic:

MARCH 2019 - AOS Filers

We have very similar timeline, just for us everything was one day earlier. Sent on 25th, text messages on 03/04 and NOA letters in the mail on 03/08 all dated 03/04 😁

Kyle&Ana

reacted to a post in a topic:

MARCH 2019 - AOS Filers

Not sure how it works exactly but the expiration date on the visa should not matter anymore. It basically says until when he was able to enter the US. When he entered he got a stamp in his passport for 90 days. Within those 90 days you needed to get married, which you did. I think I saw on other forums that if you get married within 90 days, it doesn't matter when you file for AOS but it should be rather sooner than later since after the 90 days from entering US the married K1 is out of status. Try to look for topics under "filing AOS expired I94" in the search on here. E.g. this thread comes up:

aminkowz

reacted to a post in a topic:

MARCH 2019 - AOS Filers

I believe it's an error as they even call it "Form I-485, Application to Register Permanent Residence or Adjust Status" and not the Supplement A for I-485. I think they just linked it to wrong page by mistake. We didn't file the suplement, nor have I seen anyone else (K1) to do it. We used this: https://www.uscis.gov/i-485

Update: I just got text notifications last night for all three forms. When I check my case status online for the I-485 it says fingerprint fee was accepted on 3/3 and they're working on the case. And for I-765 and I-131 it says they received the forms on 2/26. I'm confused since it was delivered to them on 2/27 . I'm curious what the official NOA date will be on the paper notices

That's what I understood would happen so I checked yes for both of them too

Hey guys, Packet sent 2/25, delivered 2/27. No notification nor check cashed yet so I'll be joining you here as a March filer. Hope we got everything right. I wish lots of patience to everyone!

Thank you! I appreciate you looking it up!

@EM_Vandaveer and @K1visaHopeful Thank you so much for your quick responses! If the marriage license becomes the marriage certificate once married, then it makes sense! I was so confused since our witnesses signed both originals (the license and the certificate) at the court so I knew both documents exist. I had no idea the license could in some states work as the certificate while the certificate is useless. The right wording in google search helped me to find correct information now. When the lady insisted that I cannot use my husband's name based neither on the certificate nor the license unless I change it with the social security, I was worried I won't be able to use his name even for AOS. I'm glad it's not the case! @rrobin0609 Oh, this may be county specific. Both our originals (marriage license and certificate) have blue colour on them. Any chance you remember which one's copy you used for AOS? The one that says certificate or license?