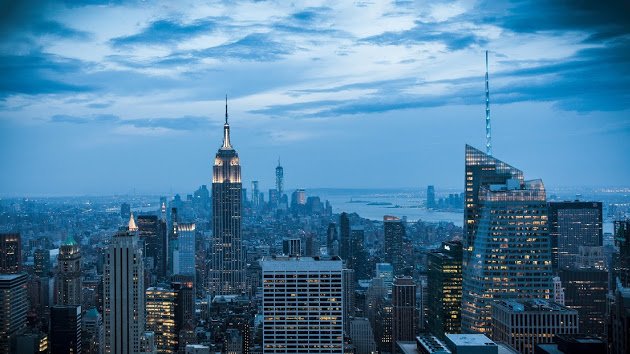 Content Count

12

Joined

Last visited
About Michaela K.
Rank

Junior Member

Member #

310646
Immigration Info
Immigration Status
Place benefits filed at

California Service Center

Country
Immigration Timeline & Photos
Michaela K.

reacted to a post in a topic:

February 2019 - AOS Filers!!!

Thank you! I appreciate you looking it up!

Michaela K.

reacted to a post in a topic:

Missouri marriage on K1 - marriage certificate or license??

Michaela K.

reacted to a post in a topic:

Missouri marriage on K1 - marriage certificate or license??

Michaela K.

reacted to a post in a topic:

Missouri marriage on K1 - marriage certificate or license??

Michaela K.

reacted to a post in a topic:

Missouri marriage on K1 - marriage certificate or license??

@EM_Vandaveer and @K1visaHopeful Thank you so much for your quick responses! If the marriage license becomes the marriage certificate once married, then it makes sense! I was so confused since our witnesses signed both originals (the license and the certificate) at the court so I knew both documents exist. I had no idea the license could in some states work as the certificate while the certificate is useless. The right wording in google search helped me to find correct information now. When the lady insisted that I cannot use my husband's name based neither on the certificate nor the license unless I change it with the social security, I was worried I won't be able to use his name even for AOS. I'm glad it's not the case! @rrobin0609 Oh, this may be county specific. Both our originals (marriage license and certificate) have blue colour on them. Any chance you remember which one's copy you used for AOS? The one that says certificate or license?

Hey guys, please help, I'm super confused and frustrated! I did hours of research on this and today a lady at a local office told me something completely different and I have no idea what to do now. I came on K1, we got marriage license at County Recorder's Office last Monday and got married last Friday. Today we were supposed to stop by the County Recorder's Office again and I thought they were gonna issue us certified copies of marriage certificate. I read on many websites that the license allows us to get married and then the marriage certificate is an actual proof of marriage. Also in AOS instructions they ask for copy of a marriage certificate not license. Also I read people used marriage certificate to show legal name change in case they wanted to change their name to the married name on bank account etc. The lady today gave us certified copies of signed marriage LICENSE from the court. She said the marriage certificate is a nice thing (memory) for us to have at home but otherwise it is useless and it is NOT a legal document. Also she told me I CANNOT change my last name to my husband's unless I go to social security office. She said I CANNOT use the license and definitely not the certificate as a proof of name change. Until today I thought once we will get certified copies of marriage certificate, I'll use it for AOS and also I'll use it to change my last name on anything I have or will set up (bank account etc.). I thought social security office won't change my last name until it matches with the immigration system, which is not until I get my work permit with my new last name, that I am supposed to prove by a certified copy of marriage certificate. Was the lady wrong or was my research wrong? Anyone in Missouri who could share their experience and advice? This is probably different for each state. Should I just use the cert. copies of license or should we insist on the cert. copies of the certificate even though she said it's useless?

Thank you! Good luck to you as well! Btw not sure how it is with your type of case but at the medical I didn't get to see the form. I just got a copy a week later. So I was nervous waiting that time to see what's on there 😬

Michaela K.

reacted to a post in a topic:

Missing vaccinations at medical (CR1 visa)

No problem! Honestly I don't think they know what they're doing. I was even thinking about contacting someone at the embassy regarding this but didn't want to mess up the process for myself or anyone after me. They told one girl when she asked at the medical that she may need hepatitis for the green card but as you said before, according to the official tables our age group doesn't need it! If I were you and if it's written somewhere on the official website that you need them, I'd just get those 2 vaccines ahead the medical just for my own piece of mind. You'd need tetanus at some point in the US anyway. I've never had a flu shot before but I "survived" getting it this one time. And just make sure the doctor at the medical puts varicella history into the form. The medical was a bit awkward as I didn't know how to make it clear nicely what needs to be on there . So I was just kind of like "btw I read on official gov website that I need to have this and this for the green card... ehm I heard about some girls having problems with not having it so I just want to make sure I have it all on there" and the doctor said something along the lines that she tells everyone about the requirements but people sometimes don't listen, which is bs I think. The girl I mentioned, was told by the doctor to get the hepatitis before leaving or in the US but that would be after medical so even if it was needed, it wouldn't be on the vaccination form and therefore it'd be useless for K1, they'd have to go to a civil surgeon in the US to get all docs filled again, pay money etc. 🙄

I was frustrated because they told me the same thing when I called to the medical - you're fine if you have tetanus and mmr. But I knew that it may be enough to get the visa issued but wouldn't be enough for AOS. Not sure about your tetanus but one more thing - US requires tetanus to be redone every 10 years while in the Czech republic it's 15 years so I got the tetanus done, too. I'd be fine by the Czech rep. standards but not the US ones. I also got influenza (it was flu season). Also I was told there should be a 2 week gap between the shots so mind that when planning your timeline.

Honestly they probably don't know what they're doing! I was so frustrated with them! Here's my review that I included in the embassy review since there is no other space where to write it. I did K1 but it's similar. If I don't have all required vaccinations on the medical form from the Czech republic, then I'd have to go to a civil surgeon in the US, get a new form filled and pay more money. Hope it helps! Feel free to message me Medical I wish there was a review section for the medical place as well since I was surprised that they didn't proceed as I read about on official websites, which caught me off guard. Luckily, I found out ahead of time. Before you continue reading, please do your own research since I can't guarantee I'm right. We'll find out once I'm doing my AOS I guess. Anyway I thought they were supposed to perform any vaccinations that I didn't have yet that are mandatory for my age for immigration and record the ones I had + the ones they did. They record them on a DS-3025 form for the embassy and they give you a copy of this form as well. You can find tables for the vaccinations required by age on official government websites. I was surprised when I asked about it while scheduling my medical and they told me they don't do vaccinations. So I took it into my own hands and based on the tables I got all the necessary vaccinations done ahead of the medical so then they would record all of them into the form at the medical. Then at the medical while talking to the doctor as she was writing down information, I was trying to nicely make sure she'd record everything from my vaccinations records but also varicella (plané neštovice) since I didn't have vaccination for it but I had them as a child and there is a section for the doctor to record it on the form as well (varicella history). Also I made sure varicella was on the paper from my physician with a year when I had it that I took to the medical. I'm glad I did that because one girl didn't know about it and they didn't record her varicella history. Not sure what she's gonna have to do now. From my understanding, the point of the form DS-3025 being complete is, if it is done right and you have every required vaccination recorded, then it is enough to have this complete form for AOS and you don't need to go to another doctor in the US, get another form filled and pay more money for it. I found this information in the official instructions for AOS form. As I said, please do your own research, this is my understanding of what will be required in the US for AOS. There's no problem to get the missing stuff done in the US, my thinking is - we already have to do medical and pay money for it in Prague so if I can avoid having to go to another doctor and I can save time and money just by making sure I have everything right already in Prague then it's a win.

Jeffreyyu

reacted to a post in a topic:

September 2018 NOA2 ----> NVC

TiggerTB

reacted to a post in a topic:

September 2018 NOA2 ----> NVC

crono_clone

reacted to a post in a topic:

September 2018 NOA2 ----> NVC

Laras.D

reacted to a post in a topic:

September 2018 NOA2 ----> NVC

Bambi_Eyes9390

reacted to a post in a topic:

September 2018 NOA2 ----> NVC

MaeA

reacted to a post in a topic:

September 2018 NOA2 ----> NVC

Nicola and Jordan

reacted to a post in a topic:

September 2018 NOA2 ----> NVC

I had my interview today and they said we're approved! ❤️ This is the best birthday gift I could get 🎉😁. Now just waiting for the passport

Yay! Finally In transit too!

We're NOA2 9/25 - NVC says they haven't got our case yet, too. We're calling every other day. I feel your pain, seeing people already in transit with the same NOA2 is not helping 😅

We were confused too because I-94 is also mentioned in the evidence section. For 37 we said yes and then 38a-h left blank. Called USCIS if we should include I-94 and the person wasn't sure. Basically said it's better to do it and it doesn't hurt anything. Also it's a proof of us visiting. So we printed and included I-94 and also copy of my passport page with picture and passport pages with stamps from the 2 last visits. We got approved after 187 days, no RFE. "Passport and Travel Document Numbers. If your beneficiary used a passport or travel document to travel to the United States, enter either the passport or travel document information in the appropriate space on the petition, even if the passport or travel document is currently expired."

Hey guys, I'm confused. I thought only employer letter and statements, as A and B mention, are sufficient. C and D doesn't apply to us. Where did you find that all of the other stuff is necessary? My fiancé earns enough to be above the poverty guideline requirement. Do we need to get anything else? I saw people mentioning other documents here but then there is nothing about them in the instructions for I-134. Thank you for help!