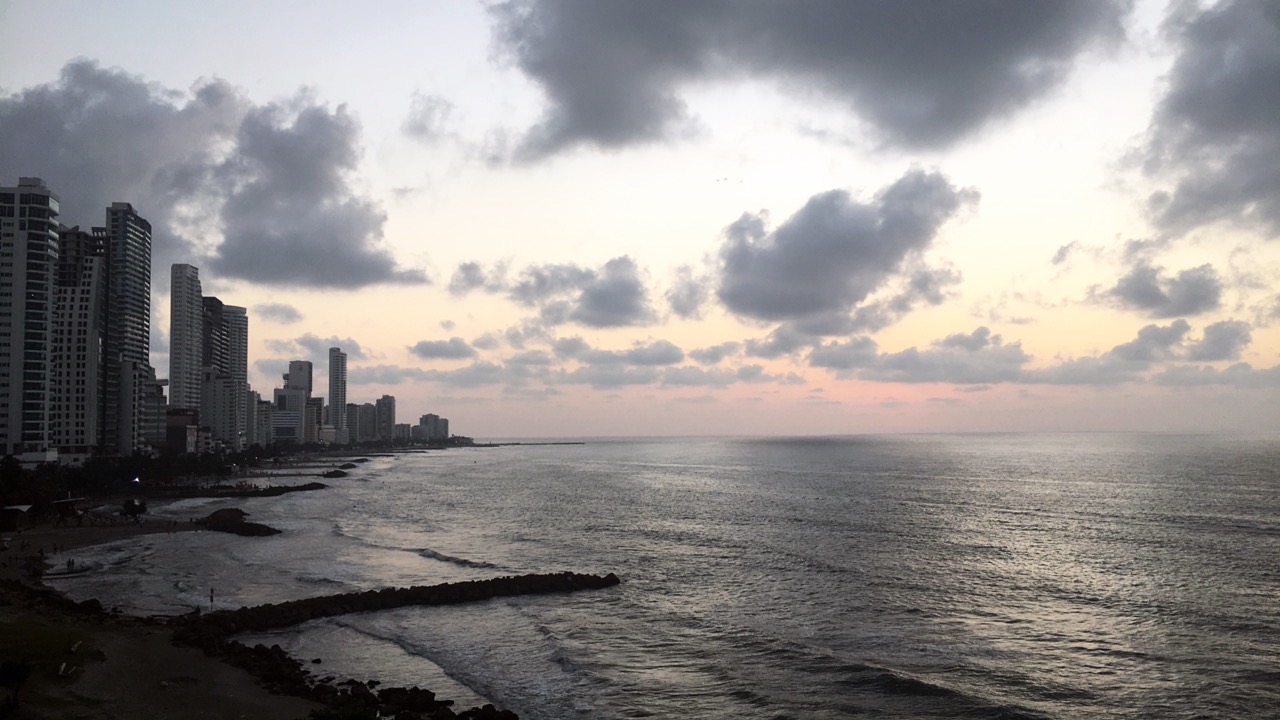 Content Count

81

Joined

Last visited
About yogabbaz
Rank

Member

Member #

245993
Immigration Info
Immigration Status

Adjustment of Status (pending)

Place benefits filed at
Country
Immigration Timeline & Photos
nortonplus

reacted to a post in a topic:

August 2017 AOS Filers, Part II

No, my husband hasn't gotten it yet. We did get the e-notification that it was sent out July 31st so fingers crossed it comes by tomorrow or Saturday. What about you?

My husband had his Green Card interview last Thursday and the next day we got an email notification saying that his Green Card is being produced! Our interview was in Chicago, and the interview time that was given to him was at 10:45am. We got there 20 minutes early, and ended up waiting until 11:50 just about. So when they give numbers, it's not chronological - everyone is assigned an officer and we had the bad luck of having the slowest one but that's ok! The gentleman was very nice and asked only asked for the copy of our marriage certificate, our job letters from our employers and a copy of the day from our wedding. He seemed extra grateful that I brought in the original copy of the marriage certificate WITH a photocopy ready to hand to him so he wouldn't have to make a copy. I was all types of prepared. I had made a mini scrapbook (literally taped our photos with colored paper and placed them in clear sheet protectors because I didn't want to buy a photo album) and I had only put in the picture of us with the judge marrying us. The IO asked if there was a picture to provide context with the witnesses there and I sincerely didn't think to print that out and told him I had it on my phone but he said not to worry - he just wanted to see context and made a copy of my scrapbook page. He didn't ask for any bank statements or proof of anything. He was pretty much just verifying all the information that I had originally sent with the I-129F petition. They weren't really open questions, it was more like, "You lived in Colombia, correct?" and I said "yes" and then he asked, "you taught at a public school?" and I clarified that it was 9th-11th graders. Then he read off what I wrote in the description of how we met and said "It says here you were watching soccer and met your husband at the bar he worked at?" and I said "yes" lol so pretty much like that... He did ask when did we decide to get married. Like at what point in the relationship. He also asked about my living situation and to describe our house like if it was a 2-flat or 3-bedroom. I told him it's a big house with most of my family and that we live with my parents for now. He seemed pretty understanding and didn't tell us on the spot if we got approved or not and said it was up to the supervisor. Very short interview, but super long wait for us. Like many others have said, if you're still waiting, hang in there! Sending good vibes to everyone 🌠

Hi! Yes! Us too congrats!!

oo sorry i wasn't on visajourney this weekend umm i would read what other folks have done here .. i think i read someone say that they went in the interview with the possibility of getting an RFE for the medical because t was over a year and they did get an RFE and had to get the medical done so maybe you can go in and see if they'll accept your medical instead of spending whatever the cost is beforehand just in case. idk it's up to you. i'll try to see where they posted that. And no, our interview isn't until end of July so idk what it's like exactly :/

I mean if she feels like she wouldn't need one I guess not. It does say: "If you do not speak English fluently, you should bring an interpreter"

Hmm I don't think it's any more than what you sent in for the AOS like your birth certificate, passport, ID, the medical exam (unless already submitted it says), marriage license, and documentation regarding joint assets like tax returns, bank statements, insurance documents or any documents you think necessary for evidence of your relationship.

Yay! Congrats! You'll most likely receive a letter by next week :-) they give you a checklist of what you'll need like w2s, bank statements, etc. My husband had gotten an e-notification last Wednesday, and yesterday we got the physical letter with the date of the interview being July 26. So Maybe your interview will be in a month so you'll have time to gather what you'll need.

Thanks @mushroomspore! It truly was an unexpected surprise. Hopefully you'll hear something soon!!

Today my husband received a great surprise! An e-notification that his interview has been scheduled for the GC and to wait to receive the letter with more information. Yay! Sending good vibes to those still waiting to hear back!

Aviinashh

reacted to a post in a topic:

August 2017 AOS Filers, Part II

Right?? SO crazy! But relieved :phew: Thank you! and I hope the other VJer who has been waiting much longer than I have hears something soon too...

yay! congratulations to you!

AFTER 269 DAYS OF WAITING - WE FINALLY GOT AN EMAIL NOTIFICATION THAT "NEW CARD IS BEING PRODUCED" FOR OUR EAD FINALLYYYYYYYY! It only shows on the USCIS app but looking forward to the next update that it will be sent out! Such a relief that we finally got that notification! I had contacted the Ombudsman and my Senator and they both had sent the same email saying that we would receive notice of action or decision "shortly" and that literally took about a month until we got this email that our card is being produced. So frustrating but what a relief!

Yeah I don't have an exact photocopy of the I-765 form I sent to USCIS heh sorry if that was a little confusing. I have a printed version with ink signature so that's why I'm thinking maybe last minute I caught my mistake and rather than making a copy I just kept the incorrect dated one. But idk! It's been such a long wait I don't remember. I did contact the Ombudsman and mid April they sent an email saying they're waiting for USCIS's response and USCIS has notified us that they're reviewing our case and should hear something shortly but two weeks have passed and I'm hoping that by the end of this month we hear something...then again, I've been saying that since the start of this year. And ok I'm hoping it'll be just an RFE but idk why they want to take forever about sending anything! lol thanks @mushroomspore!

I have question.. as I'm still waiting for some type of notification from USCIS in regards to my husband's EAD .. I looked back at the copy that I have of the EAD form. I didn't have a good printer/copier at the time so what I have is like an extra printed copy of the I-765 with pen signature rather than a copy of the form I sent... For the date of entry and city I put the date that we got married and the city in which got married in rather than what was on the I-94. It's been so long of a wait that I don't remember if last minute I sent a different form with the correct dates and not our marriage date lol would that deny us getting the EAD or just an RFE? sooo yeah lets hope I was actually smart and sent in the correct dates but hypothetically .. if I did send the wrong dates of entry and city, what do you think would happen?