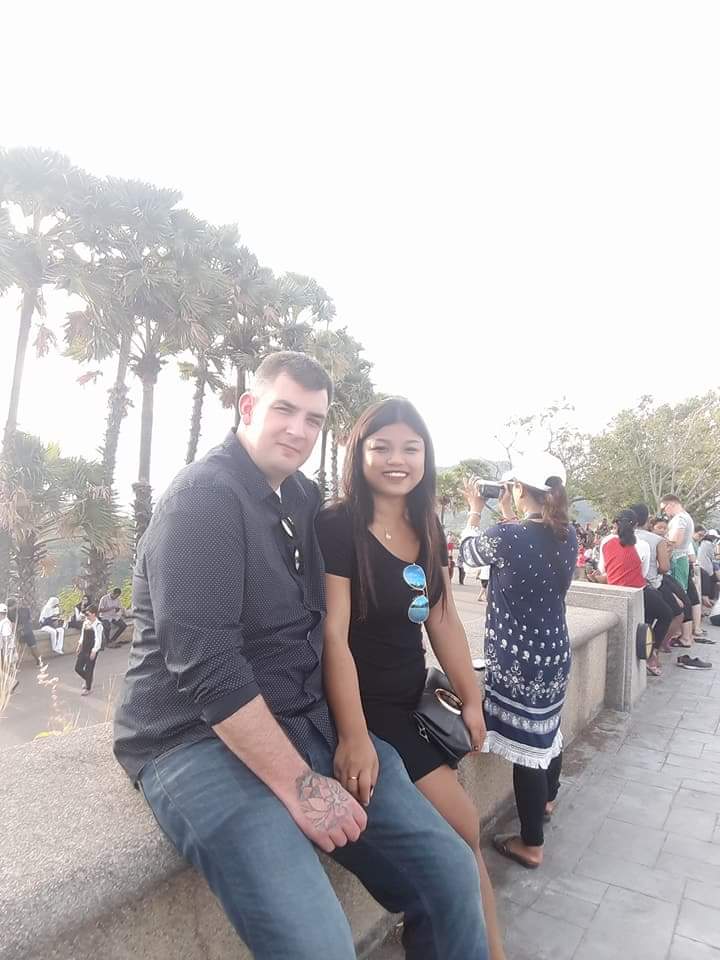 Content Count

39

Joined

Last visited
About Danny70
Rank

Member

Member #

285663
Immigration Info
Immigration Status
Country
Immigration Timeline & Photos
Danny70 replied to DanielPlainview's topic in Thailand

My fiance is going to bring her birth control with her from Thailand. In Thailand women don't need a prescription to buy birth control. She wants to bring a years supply with her since it's so cheap in Thailand. Should she bring a couple of months supply with her? I don't think she needs to bring a years supply with her at all. Will she get into trouble if she brings her unopened birth control supply in America with her.

I've already told her I'm not buying the flight until you have your Visa in your hands.

I'm not for sure. I only looked at the DS-160.

If she's not here by the 14th. A buddy of mine is wanting to go. So no loss there. It just would be a big letdown.

Yes, she showed me her DS-160. She put her address in thai and it asked for her cell number.

My fiance lives in Samut Prakan. Does it matter where she lives? We want to spend Valentine's Day together and go to a concert in Minneapolis on the 16th.

My Fiance's interview is Thursday morning @ 730am. We're both very excited and ready to finally get married! Can't wait!!!! How long did it take all of you guys to get the visa's in hand?

Thank you and Good Luck to you too!!!

Yes, this is our plan. My concern is "If she doesn't have the Parental Consent at her Interview on 7 February; could it cause us some issues?"

My Fiance is having her interview in Bangkok of 7 February. She has a 8 year old daughter that is included in the I-129f and the Ds-160 as follow to join later. My Fiance and I have talked about it when and how her daughter will come to the States after we're married. My Fiance doesn't have the Parental Consent form filled out and signed off yet. Her daughters Bio-Dad has never spent or talked to her in her 8 years. And he's not on the Birth Certificate either. Our plan is for her daughter to come to the States 1 year after my Fiance and I get married. Obviously the K2 Follow to Join would be null and voided by then. How important is it for my Fiance to get her daughter's Bio-Dad to sign the Parental Consent to move to the States? Will it hurt my Fiance's K1 Visa approval if she doesn't have it?

Danny70 replied to Danny70's topic in Thailand

They emailed my Fiance and told her the appointment date for the interview.

Danny70 replied to BigWill's topic in Thailand

It seems like just as long as your relationship is true and you have ample evidence of you and your Thai fiances relationship. You will be approved.

Danny70 replied to Danny70's topic in Thailand

Danny70 replied to Danny70's topic in Thailand

What was the email you used?