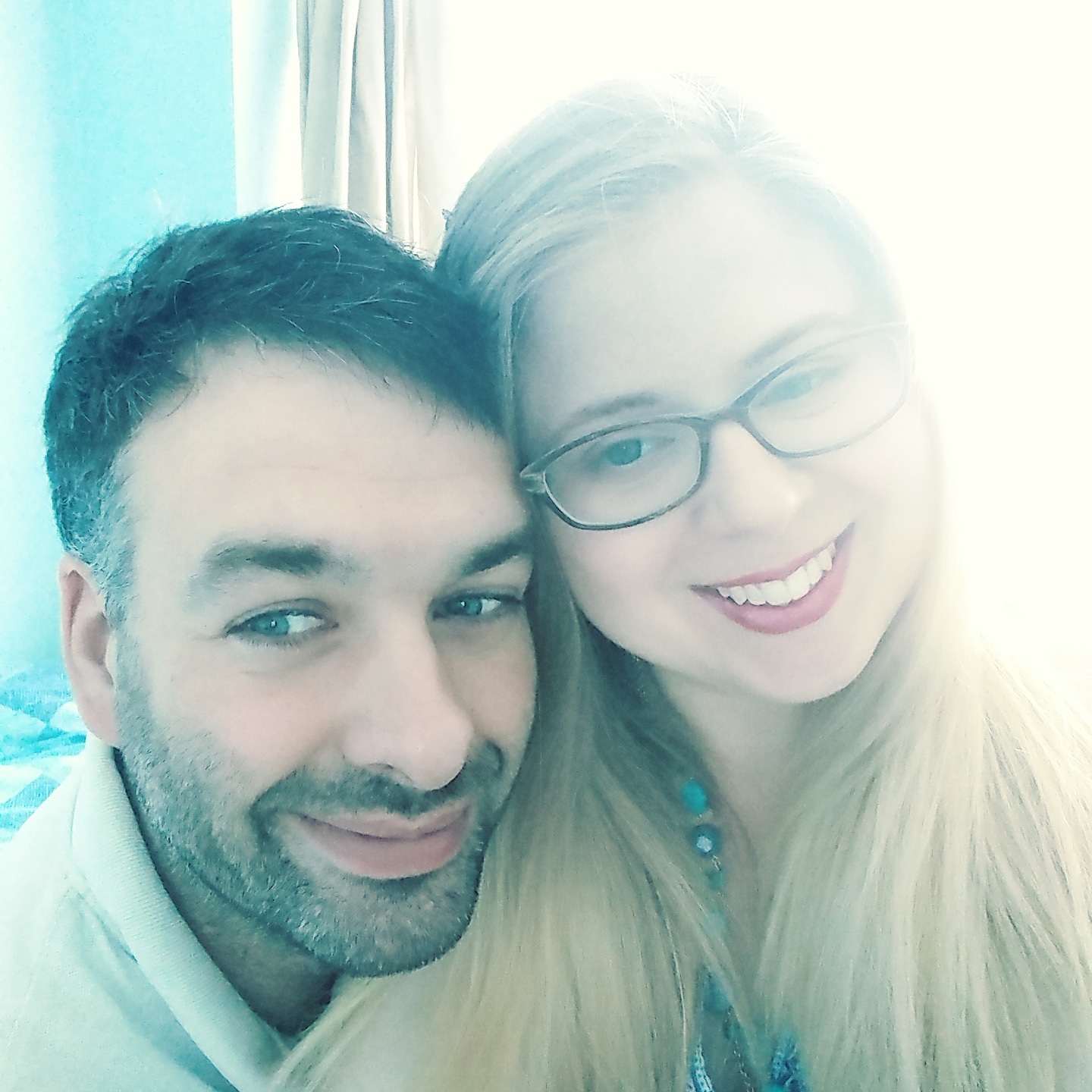 Content Count

55

Joined

Last visited
About Meggan P
Rank

Member

Member #

279681
Immigration Info
Immigration Status
Place benefits filed at
Local Office
Country
Immigration Timeline & Photos
Im interested to see what you all find out. My husband has his SSN, we are currently filing the AOS..I just got to make the cover letter...came down with a bad case of Strep Throat...ouch. My husband is from Bournemouth. Hes a tradesman. He didnt earn much last year as he is a bachelor and didnt have a lot of expenses So the UK didn't say he had to pay tax because he earned under the limit. When we flip the currency here it puts him in our 12% tax bracket. I think that is unfair and would bite us in the biscuit to have it added to my income. I hope I can just op to have his income excluded since he didn't earn it here. I am going to H and R block so if they screw up Ill get free Audit support 🤣

Lol Ill look into that. That's Awesome I loved being a Doc now I go to school to become a PA and put my skills to use here on the civi side. Its def my bed time. Its been nice chatting with you. Thanks again and have a good night!

US Navy Hospital Corpsman, Aviation Medicine Technician, 1st stationed in Corpus Christi,TX then at Joint Base Andrews VAQ-209 Star Warriors (No longer located at that base moved to Oak harbor when the Prowler aircraft was decommissioned for the Growler) Did 2 tours with 209 as their squadron doc.

thats okay my husband is 4 years older than me. Never been on the West coast the closest was vegas for pre-deployment training exercises. Lived in Texas for a bit, Alexandria Va and spent time in 8 different countries

We did not here, nothing going on too much. Ducktown,TN has had a couple I was in one once in the military when i was stationed in D.C we got shockwaves there back in 2011 I think it was. We also had a bad rock slide on parksville road in the smokey mountains..several have happened there..its the area where the 1996 olympics took place. ( i cant believe I remember that i was like 10 years old lol)

That would be cool We did our honeymoon in Gatlinburg. We love it up there. I am from Cleveland but live in Chattanooga. Ill teach my husband what it is like to survive in the woods if need be, have been camping all my life

LOL He can stay here I am from the south...if the Apocalypse comes we are going to the mountains for a permanent camping trip

Okay I thanks for that clarification on the co-habitation documents. I'll be sure to add my VA benefit explanation to the I-864 document No we are not applying for AP, it is likely we would not have the funds for a round trip to England at this time anyway. All our money right now is going into the VISA and to pay off existing debts (nothing in collections just your standard car payment and a small loan) Ill send two photocopies of the MC. thanks for all your help

I was looking over the packet and wondered if I should send my divorce certificate as well as my husband's (the applicant) What do you guys think? Couple of questions at the bottom Here is what I have so far other than that: I-485 Packet copy of passport bio page copy of k1 visa and port of entry stamp copy of I-94 copy of NOA2 2 passport style photos Original Marriage Cert with official court seal Copy of HIS Birth Cert Copy of Vaccine Record (his medical is still valid) Copy of utility bill and dental insurance to prove co-habitation Can also get our rental lease if needed I-864 packetcopy copy of 2017 and 2016 tax transcipts copy of 2015 tax return and W2 MY Birth Cert 6 months of Pay stubs copy of E-benefits history of payments to me from the VA Letter from employer I-765 Copy of Passport Bio page Copy of K1 and port of entry stamp Copy of I-94 2 passport style photos Copy of Marriage Cert (from original) copy of HIS Birth Cert Copy of NOA2 am I missing anything? Should I send a letter explaining the Vet payments or send bank statements? I received this money for the Post-911 Gi bill for housing all year except for 3 months as I am a full time student. I have a back up co-sponsor if needed who makes 50 k a year with a household of 3. (difficulty acquiring his tax records due to IRS being down for service) will wait to send in if I get an RFE. Thanks!!!

Thanks guys and gals...I found my 2015 tax return so Ill copy it and send the W2 along with the 2 transcripts I do have from 2016 and 2017 now I gotta get 6 months of pay stubs and my veteran benefit funds to help prove current income, luckily i already have the employment letter

I believe its due to the government shutdown that I am unable to access Tax transcript function on IRS.gov, but I could be wrong. Has anyone else had a problem?' I have been unable to access it since December 30th. Need to get them soon so I can send the packet or my husband will be out of status on the 24th. I didn't deliberately wait to download them I thought I had them all turns out I need 1 more. so I guess I am SOL until they are back online.

Its a good job I was a Hospital Corpsman in the Navy, pay is not based on the job though it is based on other factors primarily paygrade....there is other pay if you are deployed or separated from family, for food, housing called BAH.. just depends on the situation and what benefits the military spouse qualifies for.

My VA benefits plus my current income would put me well over the poverty limit upwards of 27,000 I can prove that with bank statements and ebenefits summary for the year of 2018. I will send all of this in with my tax transcript if I get an RFE i will get a family co-sponsor. My family is currently out of town (or I'd just go ahead and get the co-sponsor documents) but time is running out so I'm just going to have to hope USCIS sees that I can support us with what I am getting. It has taken so long just to get all my documents together because it took forever to get him a SSN, his name on the bills and such...its taking even longer to get him on the bank account so I can't even send that in as evidence.

I believe we have, I have access to e-benefits I could print the page that shows the months that money was deposited into my account. I probably would need to show some corresponding bank statements as well.

We are about to file for AOS this month. My income for 2017 taxes qualifies for 125% above the poverty line and the previous 2 tax years do as well.. although there is a decrease in gross income from 2015 to 2017. Currently I am a full time student using the GI bill and working part time. I am concerned that if I have to send 6 months of pay stubs for year 2018 with an Employer letter that USCIS will say I do not meet the criteria as I have earned less this year compared to last year due to working less and attending school more. During school the GI bill paid a housing Stipend of 1481$ a month. I used this and my part time income to pay my bills effectively. Do I need a co-sponsor even though my 2017 taxes reflect 125% over? Can I send bank statements and highlight the deposits of funds from the VA education department to prove sufficient income? Or will they only count taxable income? Thanks for any help you folks can provide.