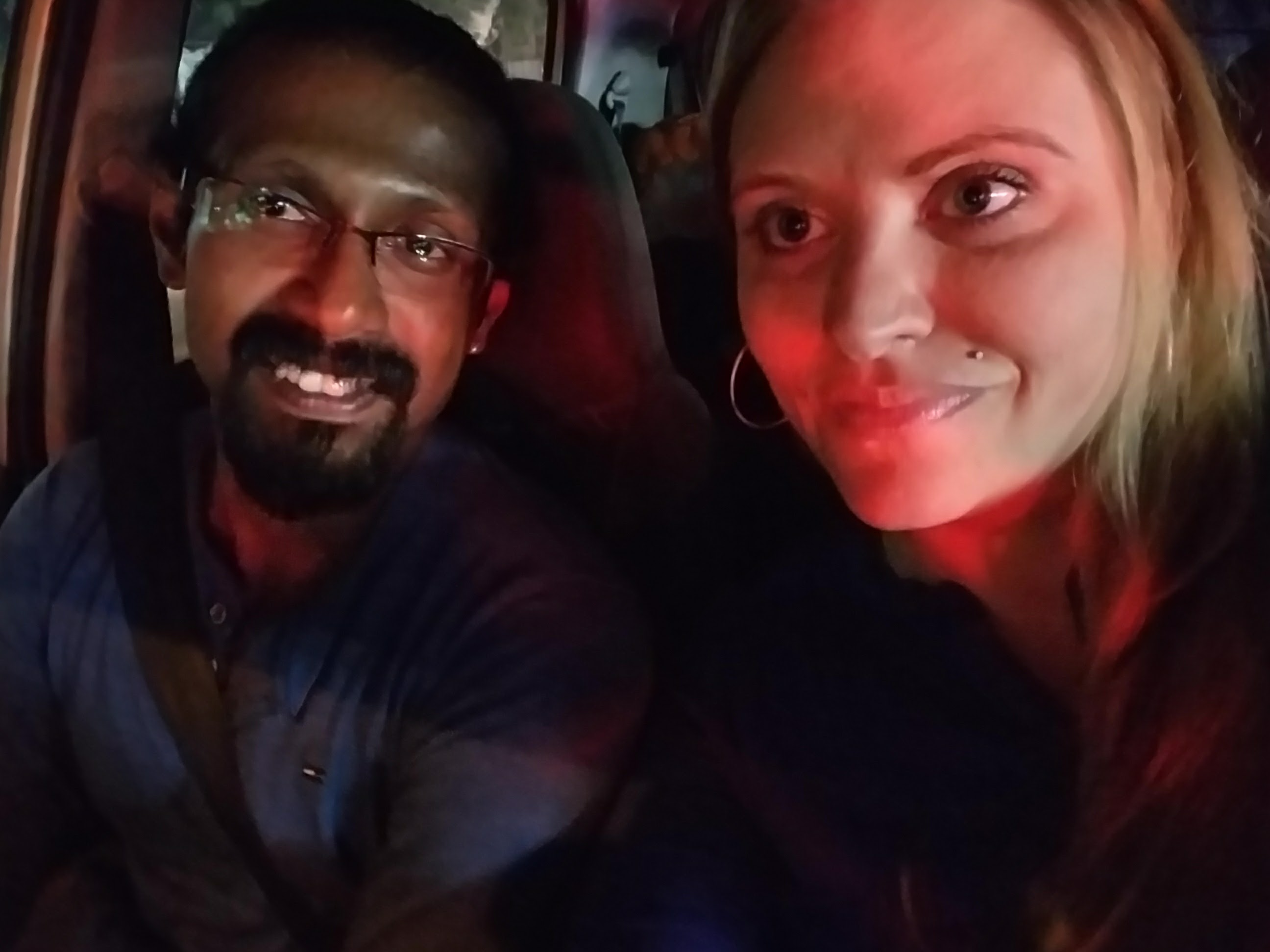 Content Count

108

Joined

Last visited
About IndiaAnnie
Rank

Member

Member #

268650

Location

Cottage Grove, OR, USA
Immigration Info
Immigration Status
Place benefits filed at
Local Office
Country
Immigration Timeline & Photos
Recent Profile Visitors
The recent visitors block is disabled and is not being shown to other users.
So frustrating to hire help and not get honest and ethical treatment. One thing I've learned about this process is that majority of immigration lawyers aren't up to speed on the proper process. I'm sorry you are going through that and hope that you get quick resolution due to our countries close connection. We're on Round 2 after crappy K1 experience Aug 2017-Oct 2018 so we just moved ahead with a fantastic wedding abroad with family and friends in India this November and doing it all over again. Sigh!! Cheers to quick processing!

Kuneesa

reacted to a post in a topic:

I-130 January 2019 Filers

Where are you located currently (in India)? I travel back and forth between Oregon and my husband in Tumkur (Bangalore) or to see friends in Pune. You should receive a formal receipt via mail but you know how that goes in India. You could call USCIS and ask them by phone and they'll gladly provide it if there's been any confusion. How long will your process take being abroad?

Curious how our case will progress because we've already received approval on K1 and everything should be in the system already. We just stalled in administrative processing after an interview with a terrible officer. I complained and turned him into his superiors at the embassy through my congressman. While waiting for resolution I had a rare opportunity to spend 45-days away from my home and children so we had a beautiful Indian wedding with family, friends and colleagues in November. I just refiled for CR1 and had them cancel the K1 in process. I couldn't take the chance of denial because who knows when I'd be able to escape my life for a month and a half again. Sigh.

Yeah, they SAY it's random and they workload balance with other centers (claiming no impact to timeframe). We shall see... #LINUNITE 🙄

SteBen

reacted to a post in a topic:

I-130 January 2019 Filers

It's been tough but I have a busy career and a few fun teenagers to keep me occupied. He's been building farms to teach villagers how to make income and is beyond ready to go. We've traveled every 6mths or so between me going to our home in India (June 2016, April 2017, March 2018, Nov 2018) and meeting in Thailand (Oct 2016, Nov 2017) for vacation. My daughter is anxious to go back to Thailand so if this takes forever we may need to make another trip this summer with a few of her friends. Financially it's better if we just wait at this point since we're taking on a large mortgage and managing two households. Really, the US economy would soar if they'd speed up the process so we can spend our money at home instead of traveling all over the world!! What country are you traveling to and from? It's a blessing that you can stay 2.5mths at a time!!

I'm praying that it goes faster than the projection on my timeline. We just spent the last 18mths in the K1 process all the way to embassy and married after 8mths in AP. It's crazy to think we're 8000+ miles apart and buying our first house together this week (he's just not allowed in the country where we own the home ha ha ha)!! 🙄

The first three letters of receipt will tell you. Mine is LIN (Lincoln Nebraska).

K@S

reacted to a post in a topic:

India Processing 2018 NOA2 -----> NVC

I'm glad you called. It's nerve wracking to wait for that notification but you'll receive receipt in the mail shortly.

Our case was accepted January 4th and sent to Nebraska service center. I know they workload balance to keep volumes in line with workforce but hoping that we all get quick processing (feels better to think so anyways). Waiting for receipt to arrive in the mail but received text last Friday with case number.

I kindly disagree with this assessment. If you are married, anywhere that's legal, then you are legally married and bound by law. The family opinion at that point is null and void when it comes to immigration. Your mother disagreeing with choice of wife holds no value to your right to immigrate. Example: Thailand and many other countries host weddings for foreigners just Google the requirements and you will see the steps to accomplish in a two week vacation timeframe (https://m.wikihow.com/Get-Married-in-Thailand-(as-a-Foreigner)) Just my personal take after going through K1 process through embassy interview and withdrawing for CR1 after an unexpected opportunity to marry in India with family and friends!! Good luck and go for it!!

Starting the thread for January 2019 Filling - been through this process on the K1 journey all the way through an interview at the Mumbai Embassy last April 2018. We were stuck in AP and had a rare chance to spend 45-days together so we jumped ship and married in India (Nov 24th). So, here we are again going through the same process and praying that it goes faster. Mailed: Dec 26th (tracked delivery on Dec 28th) Notification: Pending NOA1 & Service Center: Pending Happy Journey!! Annie

We sat in AP for 8mths and now I'm India last 45-daya for our marriage on Saturday. The consulate returned us to NVC last month. We will have to start over again in with CR1 Spousal Visa. I hope that your situation resolves since you were still able to get PCC and drop at the box. We couldn't because they held his passport (now returned)!!

Amit&Julie

reacted to a post in a topic:

Notification to book K1 Interview - Mumbai Consulate

IndiaAnnie replied to RoamingTheNet's topic in India

United States Passport and nothing else. They checked my name on passport against petitioner name on paperwork. They WILL NOT let you in without US passport even if you say your the petitioner (you'll be waiting outside if you forget passport)!!

Passport is in outer pouch so you can open to get passport. Then there is a large envelope inside mail envelope with warning "Do not open"!! You'll understand once received just read instructions on package well.

IndiaAnnie replied to RoamingTheNet's topic in India

I believe so but don't worry because when you print off the form for counter deposit on payment page it has a space for them to fill in for you. The bank (only Axis and one other option) have a form and hand you back your and the receipt. They know the process well and it's super clear after you pay. I can't remember exactly what ours looked like but will post if I can find a copy. Reminder from our case story... SCHEDULE APPT WITH REGIONAL PASSPORT OFFICE TO GET POLICE CLEARANCE (local not accepted for residents and passport will be required)!! Its 100rs fee to schedule online and you get same day as appointment.