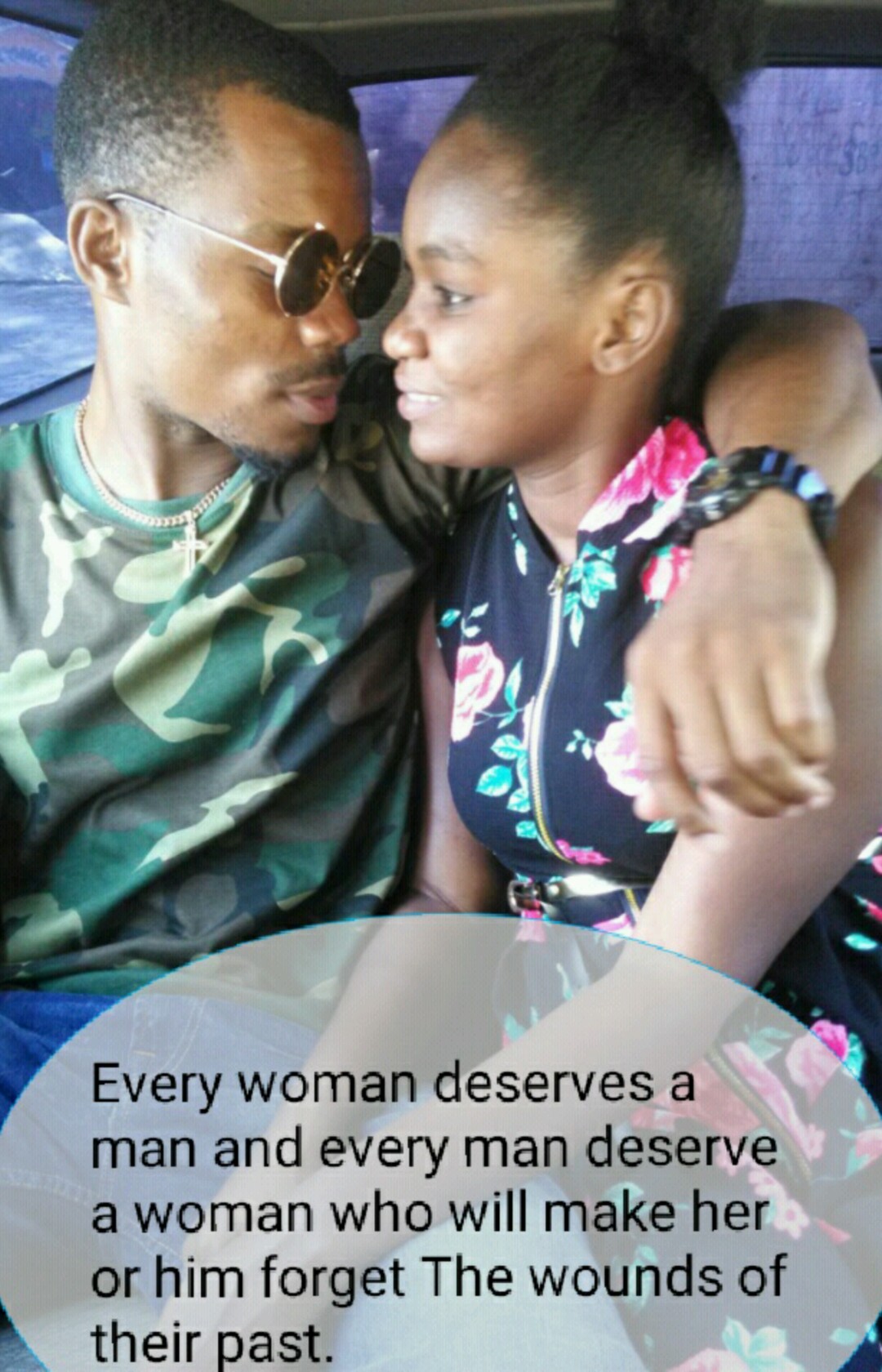 Content Count

37

Joined

Last visited
About Richardson
Rank

Member

Member #

257711
Immigration Info
Immigration Status
Place benefits filed at

California Service Center

Local Office
Country
Immigration Timeline & Photos
Keith & Monica

reacted to a post in a topic:

February 2018 AOS Filers

On February 6 we mailled My wife packag. Noa1 received on February 26. EAD got approved on July 11, on July 13 Uscis mailed The Card. The post office picked up the card on July 16 and delivered it on July 18. Today usps inform me That my wife have a letter from the social security administration schedule to delivery today. FOR THOSE WHO ANSWER YES TO THE QUESTION ON THE I765 REGARDING DO YOU WANT THE SSA SOCIAL SECURITY ADMINISTRATION TO ISSUED YOU A SOCIAL SECURITY CARD. if you received the EAD card soon you will receive the social security card shortly after. But if you answered No to the Question then after you received the EAD Card you will have to go to a SOCIAL SECURITY ADMINISTRATION office to Apply for one.

Mike & Tuyen

reacted to a post in a topic:

February 2018 AOS Filers

At Noon today I Received a message that my WIFE case is now updated. when i checked online. On July 11, 2018, we ordered your new card for Receipt Number MSC**********, and will mail it to the address you gave us. USCIS received the package on February 20, 2018 and my estimated adjudicated on VJ were between July 10, 2018 and July 29, 2018.

Richardson

reacted to a post in a topic:

US citizenship legible

Thank you, Yes I were able to track the EAD even though the case # for the GC were prompted error. The case # for the EAD was and still showing the received date when I checked but for the GC I was getting Validation error incorrect case numbers Which I no longer get now.

JahRyl

reacted to a post in a topic:

February 2018 AOS Filers

Hello February Fillers. I mailed my wife Aos package on February 6th , 2018; after alot of delayed It finally made it to Uscis on February 20. February 26 i received the email for the case numbers of I485 and I765. on march 5 i received the Hard copy's of both case's. As instructed by the electronic email. I waited till i received my hard copy before checking the case number online. March 20 my wife did her biometric. From march 5 I been getting that user error since for the i485 case and stay showing received date for the i765. I checked the online case every 2days since march 5th tilI June 18th I still was getting that user error. Today FINALLY I stop getting that user error message. Now my case number showing that CASE IS READY TO BE SCHEDULED FOR AN INTERVIEW. It's a great feeling for not having to deal with that user error. When trying to check your case. I know it .might take a while before the interview scheduled. But at least now i can tracked the case status.

Jr, Iris & Jay

reacted to a post in a topic:

Possible divorce, AP not approved yet

First of all i'm very sorry to hear that about your situation. I pray and hope everything turn out for the better. Depend on what the circumstances are between ya'll. you may still qualify for an AOS. if he is the doing who are doing the wrongs. and you have proved of what his doing. I'm not sure if you filled AOS base on a K1. if it is. remember they gave you an envelope a Congratulation paper on your visa approval at the embassy right after your interview that a has INSTRUCTION OF WHAT TO DO if you being mistreated physically, emotionally verbally........ etc by your usc petitioner spouse. with all the details of what to do if you happened to be mistreating by your spouse. therefore base on what the situation are; you may still be able to continues with the adjustment of status without him. the AOS will take longer but it will happen. i don't know if you still have the paper. if you do you should look at it and read the instruction to see if you can get the help you need.

Scotty23

reacted to a post in a topic:

Anyone been pregnant and out of status?

first of all Congratulation on your Blessing. a baby is blessing from God. Me and my Wife was in the same situation. our situation we were in the middle of filling AOS from a K1. i petitioned her from a k1 and impregnated her when i went to get her from her home country and my former home country as well. thanks God she gave Birth to a handsome little man. you and your husband will have to search for a Non-profit medical center for the time being while you pregnant. in there you will be able to get an emergency medicaid which only valid for 90 days. you can apply for that emergency medicaid for now or you can wait till your last trimester into the pregnancy. my wife used hers during the first trimester because we didn't know we will need it more during the last trimester then the first trimester. that was a huge mistake we should've wait till the last trimester. now whether you used it before the last trimester you will still get another one that only valid for the delivery only which start from the real contractions finish right after you get discharge 2 day after they kept you in the hospital base on your type of delivery . therefore if you wait to used the one that valid for the 90 days. its way better. because them it will cover everything from the last trimester the one that valid for the delivery doesn't cover false contractions. there if you have false contraction you go to the hospital. you will be billed. and them billed ain't no joke. the medicaid that valid for the delivery only wont cover that. The non profit Medical center goes by your income base. the one my wife went to was charging $35 per visit and which vaccine or test they done can be pay by payment plan which the minimum payment was $10 weekly. I Found was great. therefore which ever state you live in. trying to find a Non profit medical center. they will take care of you. GOOD LUCK AND ONCE AGAIN CONGRATULATION

Speaking from my experience. I'm originaly from Haiti. I'm a USC. my wife family Domicile in Haiti. I petitioned my wife on a K1 from Haiti. Before the K1 process started I knew majority of her family's including close friend would'nt be able to attend the wedding. Therefore we had a court wedding prior to the 90days frame we had after she enter the US. Mainly was to stay in that 90days time frame and secondly was to get the AOS started. Right now we patiently waiting for her AOS interview. After she have her green card. 3-4 years from now we plan to renew our Vows and have a big Ceremony in Haiti where most of her family and partly mine domicile in. We created a saving account just for that purpose. Unless some of your wife familly already have visa it will be hard mosly impossible for all the one she wants to attend the wedding to attend

carla s

reacted to a post in a topic:

I-129F: Certificate of translation: original or a photocopy?

Every Documented sending to USCIS should be a clear certified Copy. you send original only if USCIS requested.

Richardson

reacted to a post in a topic:

Bringing wife's parents here in order to get her little sister here

I Send my Wife AOS package on February 6, after a long delayed. the package got delivered on February 19 and on February 26 i received NOA1 Hard copy's for both the I-485 and the I-765. On March 06, i received the Bio metric notice scheduled for March 19; dated March 02. on My march 19 my wife did her bio-metric. we now waiting for the next step since uscis site not showing any updated for neither case numbers.