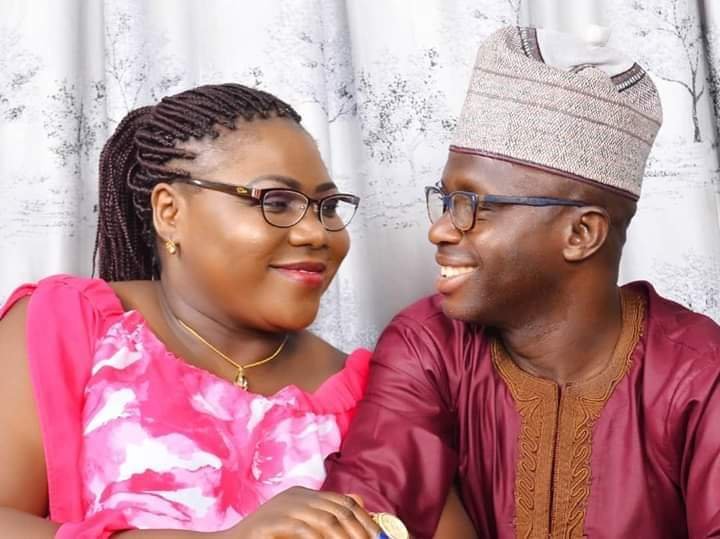 Content Count

141

Joined

Last visited
About Besamiot
Rank

Member

Member #

253758
Immigration Info
Immigration Status
Place benefits filed at

California Service Center

Local Office
Country
Immigration Timeline & Photos
That's do long. Mine took 10 months i think. Have you checked with USCIS?

Hello, How is everyone doing? Our K1 case was sent to the Nigerian consulate in Lagos and has shown "ready " since March. Normally what should happen from now on? Some say my fiance is supposed to receive a letter from the Consular section with instructions on ehat to do. He hasn't received such a letter. Please if there is anyone here who has gone past this stage and is either waiting to go to their interview, could you, please, from experience yell us the steps you took to get tp the stage you are (scheduling and waiting for interview date)? Thanks so much.

Candidly, these questions are confusing. I'm stock on this part. I had previously filled in an i-134 for my previous fiance, so I said "yes" on 22.a. and entered ex fiance name. But on number 26, I don't know who they are talking about. Is it my ex or my present fiance?

Good dsy good people, I'm sure all if you are fine. I had filed for someone before and part 3 is giving me trouble. I mention on page 4 number 22.a that i had previously submitted an affidavit of support for my ex fiance (I wrote his names and info). I'm confused on number 26.a- 29. My question is , who are they referring to here where they say " I have submitted a visa petition (s) to USCIS on behalf of the following persons. If none, write "None" in the space for name below ?" Who's name should be here? My ex or my present fiance? In the first instance on 22.a they use previously but in 26, they just say " i gave submitted " hence my confusion. Please help. Thanks.

I sent them an email and got an automated response.

Thank you very much. I have been wondering. Our 4 months expire on July 4th.

Good day to all of you. I'm so so confused about what happens when case has shown "ready" at embassy. Will embassy contact fiance with information on how to proceed? I hear of packet 3. Will he receive this from embassy? He has not been contacted yet. please, help.

Hello everyone. I'm wondering if there is anyone here who is the beneficiary of a k1, who has children, and has already filled their ds-160. If yes, did they ask for your children's passport numbers while you were filling your own personal ds-160. Our case has been "ready " for more than a month but fiance hasn't filled his ds-160 because of lack of children's passports. Is it possible that he can go ahead and fill his own only for now?

A dating site does not provide match making services, so you don't need an IMBRA.

Besamiot

reacted to a post in a topic:

Why you, (US Petitioner) should not lie about your criminal or other histories

Sparkle Sparkle

reacted to a post in a topic:

Why you, (US Petitioner) should not lie about your criminal or other histories

That happened to me. Beneficiary never told me about a previous marriage. He provided a certificate of celibacy that I included in the i-129 package. And prior to my meeting him in 2016, he had visited the US in 2010 as a married man. Guess what? He was confronted with this at his interview and denied. Reason? No divorce/death certificate was included in the application. Of course, I couldn't continue with someone who kept such information from me.

Greenbaum

reacted to a post in a topic:

Notice of action

Greenbaum, keep being the helper you have been. Don't allow negative attitudes to dampen your zeal to do what you love doing. Good thing you acknowledge that covid-19 or whatever challenges people are going through, are affecting their interaction with others.

J&S12

reacted to a post in a topic:

JUNE 2019 K-1 FILERS

Hey Dale. I know it's hard to wait. You have been so patient. I pray you don't have to wait much longer before you are approved. And I hope the rest of the journey will be easier and faster for you. Let's keep the faith. We will all smile soon😀

Alright. Very much appreciated.