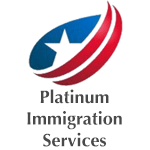 Providing one on one, start to finish, full service consulting and case management to assist US Citizens and Lawful Permanent Residents in securing Fiancée visas, Spouse Visas, Lawful Resident Status, and US Citizenship from any country.
We specialize exclusively in fiancé visa, fiancée visa, and spouse visas

Our focus and up to date knowledge of family based immigration and Naturalization allows us to make the process of reuniting with your loved one as pleasant and easy as possible.
From-start-to-finish service

We personally guide you and your loved one through the entire process, from the day we begin gathering information until your loved one receives a visa or Legal Permanent Resident Status in the USA.
Affordable fixed flat fee, no hidden costs with flexible payment plans

We offer flexible payment plans to ensure our services are affordable. We accept Visa, MasterCard, Discover and American Express.
Immediate replies to all your inquiries
Click Here to Learn More!
---
Company Services: Immigration Document Filing Service
---
User Feedback
There are no reviews to display.