Jules_FP's US Immigration Timeline
Immigration Checklist for Amy & Julio:
| | | | | | |
| --- | --- | --- | --- | --- | --- |
| USCIS I-129F Petition: | | | | | |
| Dept of State K1 Visa: | | | | | |
| USCIS I-485 Petition: | | | | | |
| USCIS I-765 Petition: | | | | | |
| USCIS I-131 Petition: | | | | | |
| USCIS I-751 Petition: | | | | | |
| USCIS N-400 Petition: | | | | | |
K1 Visa

Event
Date
Service Center :
California Service Center
Transferred?
No
Consulate :
Chile
I-129F Sent :
2020-09-11
I-129F NOA1 :
2020-09-21
I-129F RFE(s) :
RFE Reply(s) :
I-129F NOA2 :
2021-05-06
NVC Received :
2021-05-11
Date Case #, IIN, and BIN assigned :
2021-05-25
NVC Left :
2021-05-25
Consulate Received :
2021-06-02
Packet 3 Received :
2021-06-02
Packet 3 Sent :
2021-06-02
Packet 4 Received :
Interview Date :
2021-07-09
Interview Result :
Approved
Second Interview
(If Required):
Second Interview Result:
Visa Received :
US Entry :
Marriage :
Comments :
Processing
Estimates/Stats :
Your I-129f was approved in 227 days from your NOA1 date.

Your interview took 291 days from your I-129F NOA1 date.
Member Reviews:
Consulate Review: Chile
Review Topic: Medical Appointment
Event
Description
Review Date :
July 17, 2021
Embassy Review :
I scheduled my K1 Visa interview in June 2nd 2021 for July 9th.

I immediately called UC CHRISTUS's call center to ask about scheduling an appointment, and they told me the main panel physician Dr. Moore did not have any appointments available until August. They gave me her work email and told me to contact her.

After reaching out to the email, in a week they managed to create a "sobrecupo" or special appointment for June 23. They were very clear about what to bring to the medical appointment: documents printed, a big envelope, your vaccination history and several pictures.

In the appointment date, I waited about 15 minutes until I was allowed inside the office. Dr. Moore was nice and polite. For the vaccinations I was missing she recommended a place a few metro stations away to get them (RENVAC it is called). For the chicken pox vaccine I had to take a blood antibody test to test my acquired immunity to it. All tests: blood, urine and x-rays were taken in the same building as the doctor's office (Edificio Médico Alcántara). The whole process, including going to the vaccination building and taking the missing vaccine took about 3 hours. They would send all test's results through their internal information service.

About a week later the Dr. emailed me to go pick up my sealed medical envelope.

Overall it was a very positive experience, specially regarding the fact that they helped create an appointment to fit my interview date.
Rating :
Very Good
Timeline Comments: 2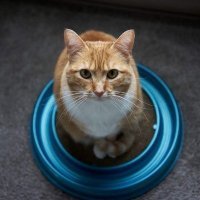 PTClaudia on 2021-06-04 said:
Hello there, My fiancee had recently scheduled her interview appointment and in the step of finding a doctor for medical examination. Would you know where does she need to go or contact? Best wishes, Philip
Jules_FP on 2021-06-04 said:
Hi Philip, we scheduled the interview yesterday night (: https://cl.usembassy.gov/es/visas-es/immigrant-visas-es/instrucciones-de-examen-medico/ That is the official link for the new panel physicians. It recently changed from the single guy to these two. UC CHRISTUS call center is aware of the visa requirements, I believe. Best of luck to you both!
*Notice about estimates: The estimates are based off averages of other members recent experiences
(documented in their timelines) for the same benefit/petition/application at the same filing location.
Individual results may vary as every case is not always 'average'. Past performance does not necessarily
predict future results. The 'as early as date' may change over time based on current reported processing
times from members. There have historically been cases where a benefit/petition/application processing
briefly slows down or stops and this can not be predicted. Use these dates as reference only and do not
rely on them for planning. As always you should check the
USCIS processing times
to see if your application
is past due.
** Not all cases are transfered

ver 5.0