Todd55's US Immigration Timeline
Petitioner's Name: Robert
Beneficiary's Name: Jhonel
VJ Member: Todd55
Country: Philippines
Last Updated: 2019-02-14
Add Comment to Timeline


Immigration Checklist for Robert & Jhonel:
| | | | | | |
| --- | --- | --- | --- | --- | --- |
| USCIS I-129F Petition: | | | | | |
| Dept of State K1 Visa: | | | | | |
| USCIS I-485 Petition: | | | | | |
| USCIS I-765 Petition: | | | | | |
| USCIS I-131 Petition: | | | | | |
| USCIS I-751 Petition: | | | | | |
| USCIS N-400 Petition: | | | | | |
K1 Visa

Event
Date
Service Center :
California Service Center
Transferred?
No
Consulate :
Manila, Philippines
I-129F Sent :
2018-05-04
I-129F NOA1 :
2018-05-10
I-129F RFE(s) :
RFE Reply(s) :
I-129F NOA2 :
2018-10-23
NVC Received :
2018-11-16
Date Case #, IIN, and BIN assigned :
2018-11-20
NVC Left :
2018-11-27
Consulate Received :
2018-12-03
Packet 3 Received :
Packet 3 Sent :
Packet 4 Received :
Interview Date :
2019-01-24
Interview Result :
Approved
Second Interview
(If Required):
Second Interview Result:
Visa Received :
2019-02-07
US Entry :
2019-03-27
Marriage :
Comments :
CFO seminar completed today. 2-14-2019. all went very smooth. she was asked minimal questions, and they never asked for any of my documentation.they did not ask to see me the US citizens birth certificate or biometric page copy at all. we are all done! all she has to do now is Hop on the plane.
Processing
Estimates/Stats :
Your I-129f was approved in 166 days from your NOA1 date.

Your interview took 259 days from your I-129F NOA1 date.
Member Reviews:
Consulate Review: Manila, Philippines
Review Topic: K1 Visa
Event
Description
Review Date :
January 25, 2019
Embassy Review :
It all went very smooth. I did not attend the interview. We both thought it would be better to save the money for plane tickets, and other expenses. My fiancé had her appointment at 7:10am. She said that they had a little pre-screening session when she entered embassy. They asked her when we first met, and what was the date. She then went for the main interview. She was standing behind a piece of glass just like at a bank teller. The man asked her where we first met as well. She said japan, as she was on vacation and we both met there for the first time. He asked if she had lived there, and she said no she was just on vacation. He next asked about the 2nd visit I had with here in the Philippines. He asked about the date of my travel, and that was it! He never even asked to see any of my paperwork at all that I sent to her. He then said I am going to approve your k1 fiancé visa. She said she only spent 5 minutes with him and that was it. She was there a total of about 2 hrs.
Rating :
Very Good
Timeline Comments: 1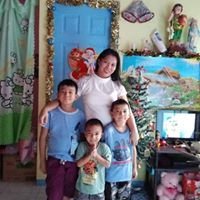 Rick&Lovah on 2018-11-24 said:
I'm exactly 3 weeks behind you Watching your timeline like a hawk to learn more
*Notice about estimates: The estimates are based off averages of other members recent experiences
(documented in their timelines) for the same benefit/petition/application at the same filing location.
Individual results may vary as every case is not always 'average'. Past performance does not necessarily
predict future results. The 'as early as date' may change over time based on current reported processing
times from members. There have historically been cases where a benefit/petition/application processing
briefly slows down or stops and this can not be predicted. Use these dates as reference only and do not
rely on them for planning. As always you should check the
USCIS processing times
to see if your application
is past due.
** Not all cases are transfered

ver 5.0