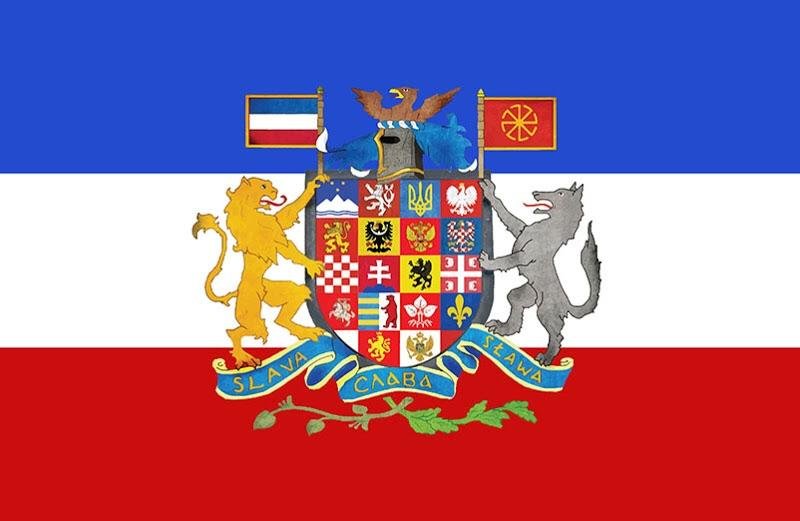 Content Count

66

Joined

Last visited
About Giodude
Rank

Member

Member #

346550

Location

Los Angeles, CA, USA
Immigration Info
Immigration Status
Place benefits filed at
Local Office
Country
Our Story

We met in Russia while I was traveling. We traveled together in Europe in 2019 then went back to her city which is Spb. Now I'm back in California.
Immigration Timeline & Photos
Yuliya.99

reacted to a post in a topic:

Interview at Warsaw embassy - case transfer from Moscow

TBoneTX

reacted to a post in a topic:

Interview at Warsaw embassy - case transfer from Moscow

Also, I would like to say that if you plan to do your fiancees medical checkup in Warsaw be wary of clerk/secretary at Wilanow Family Practice. She was rude over the phone, but her English is great. She might be American for that matter. But she was rude in answering questions ( people called Poland using Viber and buying credit. There is a free 1 week trial to take advantage of) and I told my fiancee that. After, my fiancee said she arrived at the clinic and was also treated rudely when she was asking questions. I'm not sure if it has to do with her being Russian since I heard before from other couples and even my fiancee heard from a telegram group that Russian and Ukrainian brides said sometimes they faced discrimination. Usually from other women that are involved within the visa process. This clinic has 4.3 on Google as of this post, but one of the front desk employees has an attitude. 👊

Thanks! Maybe I did it wrong on the Timeline but after looking at my phone now. I got our WRW May 21, 2021. I forgot to input somethings on here because I was just waiting so long for everything. Sometimes I emailed them and didn't get a response so I would call them and be on hold for an hour +. This was such a long process. So, I forgot some dates now, but I'll update my profile when I find the actual date of things.

Hey everyone! I just wanted to update my thread but I guess it got closed because of this one. I started a thread on how to move your case from Russia to Poland. Well I have news that my fiancee GOT HER VISA Sept 1!!!😭😭🤩🥳 We struggled so much. If you check out my profile, we waited over 600 days. She got her Schengen through Greece. Then, she booked a place to stay in Greece, but it was just going to be used to transit. She went to Warsaw for her interview. Spent a few days there beforehand and finally went to her Interview. Interview So from what she told is that the officer interviewing her was a female. She was nice. She asked for the affidavit of support and my fiancee asked her which one since we used a joint sponsor because I didn't work. She asked for mine. My fiancee says she was only asked a few questions and skimmed through the documents. She was asked where she lives and where she was born twice, possible to confuse her in case she was lying. Then she said " when we receive your medical results, you will be approved" Backstory: My fiancee went to go get her results from the clinic in Warsaw but they said her results weren't ready. It kinda surprised us because she was close to her interview date. So, eventually she went to her interview without it. They gave her a different date to pick up her medical results after her interview. Now, while we were waiting I will say that if you check your CEAC it said " Refused" which really scared. I mean the interviewer said we were approved right? we just had to wait for her medical results. So I did some Googling and many people reported the same thing but it was nothing to worry about. I guess they did something to their system which shows this Status while waiting for her visa. Then the next day she checked and it said " Administrative Processing" which were were like" wth?!" But again with the power of Google, we found out this is again something they changed in their system and it didn't mean there was an issue with our visa. It was probably because they were checking the medical results. Then a few hours before my fiancee went to go pick up her visa, she checked CEAC again. This time is said " Issued" finally! We were so happy! I honestly can't believe the interview was so easy. We were preparing months in advanced. My fiancee did mention that other ladies were saying about a male officer asking tough questions or denying visas. Something of that sort. Again, everyone's experience will be different. I'm just sharing ours. Especially since I didn't work and used a joint sponsor. I was very nervous but in the end... we were approved! There's some info in my profile if you guys want to check it out.

Chancy

reacted to a post in a topic:

Transferring K1 cases from Russia to Poland

Hey any update on your case? I heard some couples say the officers ask if they want the interview to be in English or Russian. Or if they need a Russian interpreter. I can't confirm this. That's just what I heard. Almost all couples are getting their Schengen through Greece. Read my previous post. And all I know is that it's a long process and there is a lot of waiting to do 😪

Congratulations man! 🥳 That actually sounds scary that a "glitch" could jeopardize something so important. 😳 Update us how everything is going.The transferring part takes time 😩

It's going to take a long time. Trust me. Check your case on CEAC every week. Call them after a month if no updates just to check. They'll give you a new case number beginning with WRW instead of MOS.

A lot of people are getting their Schengen visa through Greece. They get their Schengen via Greece and then just transit to Poland this way. Also, I should say that a lot of couples are "booking" hotels in Greece and then cancelling them because they are just using Greece as a layover to get to Poland. So you cancel it to get your money back, but recently I heard Greece picked up on this and now they began to call these hotels to confirm whether you are staying there or not. If you are not, they can cancel your visa. Research this. So far, this has only happened to 2-3 couples out of many. It's something new they began. Many couples are ignoring this and just crossing their fingers they don't stop them. We began our journey in December 2019 and in less than 2 weeks my fiancee has her interview in Poland. It's been a very difficult road but we are closer to finishing this long journey. 😌

Giodude

reacted to a post in a topic:

K1 Affidavit of Support using a Co-Sponsor. Not enough Income?

He makes more than enough to be our Co-Sponsor. He is employed. Works for a window company. I got his taxes, but just thought to myself if he also needs to show his bank statements for the AOS. I see he doesn't since he makes enough, thanks. Will I still need to ask him to provide 6 months of paystubs anyway? It's required for the AOS?

Hey, does the Co-Sponsor need to provide bank statements and if yes, will it be 1 document for each month in 2020? I'll be using my friend as he makes enough. Just want to know what else I need from him besides his tax returns. Thanks.

Giodude

reacted to a post in a topic:

JUNE 2020 K-1 NOA2 to NVC to EMBASSY

Appreciate the quick response!

Thanks for the quick response! 🙏

So as I understood, my Co-Sponsor and I will need to fill out 2 I-134 Affidavit of Support and attach all supporting documents?

Thanks. I'll keep this thread updated.

He included me in his taxes for 2020. Something happened and I was included as a dependent for 2020 as well as my sister. I have been working with him this year and he pays me cash. I was thinking maybe he needs to write a paper or something stating that I work with him and the monthly payment I receive. I don't know really. As for assets, he owns 4 cars and owns the house. Just pays the taxes and insurance. What documents exactly do I need to show for proof of assets?

He owns his own house. Meaning the house we live in and a few cars.