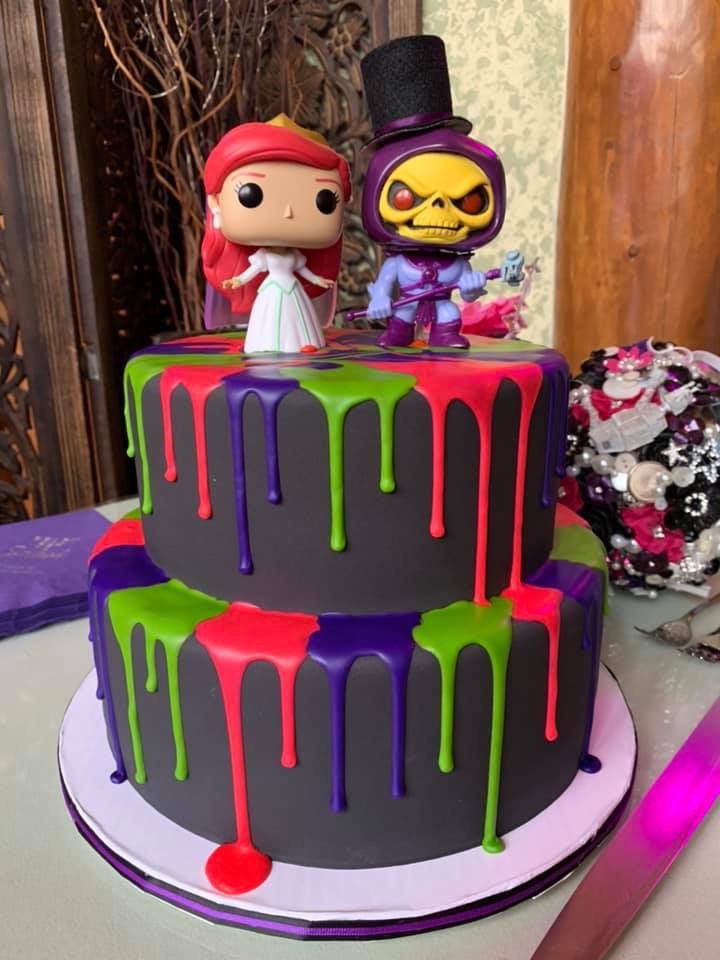 Content Count

135

Joined

Last visited
About RCable
Rank

Member

Birthday

February 20

Member #

330065

Location

Costa Mesa, CA, USA
Profile Information
Gender
City
State
Interests

Disney, gamer girl/couple, more Disney, Italian, and traveling
Immigration Info
Immigration Status
Place benefits filed at
Local Office
Country
Our Story

We met on a cruise that neither one of use wanted to go on back in November 2015 and we've been together every since. We just recently got married in May and are hoping to put an end to our long distance relationship as soon as possible!
Immigration Timeline & Photos
INF

reacted to a post in a topic:

AOS vs waiting for interview

Also, once you submit the AOS and get the NOA, you are not at risk of overstaying.

As someone who was in the exact same situation as you, here's my opinion & experience on it... My husband got DQ on his CR1 in early April. And as you know, Canada had a long wait from DQ to the interview before COVID. Now we are looking at an even longer wait! He came down to visit me for my birthday in February. He was planning on staying until the end of July and we thought his interview might be around August. That timing worked great for us. He was laid off recently and he sold his home in Canada to help with money and prepare for the move. But he didn't have a real home to go back to. But for 1-2 months he could suck it up. Then COVID happened and we had to really evaluate things. It would be tough for me to visit him in Canada this year because of work. And he wouldn't be allowed back to the US for 6 months after his visit (or until he got his visa). We debated the pros & cons for weeks. It was not an easy decision at all. Ultimately, we decided to apply for AOS instead. I can't stress how hard of a decision this was to make for us. But, I feel like we made the right choice. We sent off the AOS packet at the end of April. They've already reviewed our paperwork (we know because we got a letter about making sure we bring the physical paperwork to the interview, and that if our interview is waived then we will receive an RFE for it). Some cons for us: 1.) We has to pay another $1225. 2.) He can't leave the US until he gets advanced parole which is currently taking 4.5-7 months for our service center. (So if a family was sick or something before getting AP, he can't go back without forfeiting everything and having to start the visa process again). 3.) We are starting the process over again after getting so close to the CR1. Pros: 1.) After 4 years of long distance, we are together. We have gotten to spend the last 4 months together and we don't have to say goodbye at the end of this month. Honestly, this reason alone was enough for me. It has been amazing, especially being together through everything going on in the world. 2.) There's a chance this process will go faster than waiting for an interview at Montreal. Not many people on this forum understand what waiting for Montreal is like. It's so long! And it was super long before this year! 3.) All of the processing will be done locally. He can go for his medical, biometrics, & interview all within an hour of where we live. Whereas with the CR1, he would have had to spend quite a bit of money to go to Montreal for at least a week to take care of his medical & interview. Then go back to Calgary and wait for his visa to be mailed back to him. Now, everything will just be done here. No need for long & expensive trips. Which sort of makes up for the $1225 cost. You have to make the right decision for you and only the two of you will know what that is. Don't let the negative comment sway you though. Only you know what your exact situation is. For us, this was the best decision both financially and emotionally. Even if he has to wait 2yrs for AOS, it will have been the right decision for us. Once he gets Advanced Parole and his EAD, he can travel & work in the US while he waits for this green card. I can support us both while he waits for that. But if he went back to Canada and had to wait another 4-6+ months for an interview, while looking for work & a place to stay long term, that would be really tough financially. None of us could have seen COVID-19 coming, so we just have to make the best decisions for ourselves now. Good luck with whatever you decide!

Is that the letter letting you know that you didn't submit a medical and will have to have one before the interview? Where did your AOS get sent for processing? We got an IOE receipt number and it's made it impossible to track anything or get an idea on a timeline Hopefully you'll get the biometrics appointment soon!

Buma

reacted to a post in a topic:

APRIL 2020 AOS FILERS

When did you submit your application and where was it sent? That's exciting, sounds like they're looking at yours!

So, we didn't know about the Advanced Parole until after we applied for AOS. We ended up sending out the I-131 application after we got our NOA1 for the AOS. Does anyone know how long it will take before we get NOA1 for that? I'm guessing around 3-4 weeks? Thanks!

RCable

reacted to a post in a topic:

USCIS Offices are Opening

That's technically what it means, but none of that applies to us. We paid & filed the way everyone else has, via mail, which is why I'm so confused.

I'm in a similar boat. I got an IOE case number, so I can't get any info on how long it will take

Just a small update...We got one of those weird IOE case numbers, so I have no idea how long the process will take for us. And last week we received another letter from USCIS with our "Online Access Code" so that we can setup an online account, which was the only wait to add our case number to our account. I wish I knew more about this so I could get an idea on how long things will take. But I guess I'm going to be testing my own patience over the next year!

No, we didn't e-file anything. Our I-130 (which we submitted last June when we were originally applying for the CR1 visa) went to Texas - SRC. And we mailed in our AOS application. I know IOE started coming up for I-130s last year, but I can't find any information on timelines for AOS with an IOE receipt. It makes it tough to get an idea on a timeline and to know when I can call USCIS since the USCIS site doesn't provide timelines for IOE. Anyway, just confused

We got our NOA1 in the mail today. It has an IOE receipt number, does anyone else have this? Makes it tough for us to get an estimate on time frame I guess. I tried looking it up, but mostly I'm just seeing the IOE for I-130 documents.

Hello, hoping someone on here can help us. We mailed off our I-485 packet last month (04/21) and received our NOA1 in the mail today. When we sent off our AOS packet, we did not know about the Advanced Parole at the time so we were waiting to receive our NOA1 so we could mail off that application. Our NOA1 receipt number begins with IOE. When I look at the mailing instructions for the I-131 under "Applicants with pending form I-485", there is no mailing option listed for IOE receipts, so we are not sure where to mail our application to. Further down the list, there is an option for "all other applicants". Would we just mail the I-131 application to the address listed next to our state? Just want to make sure we mail it to the correct lockbox. I tried to find an answer on the forum, however I couldn't find much information on AOS applications with IOE receipt numbers. Thanks for any insight anyone can provide!

Every person's situation is different, this was the best option for us. Before COVID-19, Montreal had a 4-6 month wait from DQ to the Interview. So, we were looking at August-October for an interview. But now, because of closures, we are looking at October-December, possibly longer. My husband lost his job last year and hasn't been able to find work. He put his house up for sale and moved in with a friend for a few months then come down to visit for 5 months, hoping that the interview would be not long after that. However, with all of the delays, if he were to go back in July like we originally planned, it could be 6 months before he gets his visa. As long as he doesn't have a job and is living in Canada, I will have to help support him. For us, it made a lot more sense for him to just be here in the US. At least this way I'm not covering two houses and two sets of bills. I'm really happy with our decision. It wasn't easy to make though, that's for sure. But now, we can be together, I can easily cover bills for the both of us, and we won't have to separate for several months. Also, we don't have to make a very expensive trip to Montreal for the medical & visa interview. Originally we were looking at having to spend at least a week there to complete the process. The AOS fees were pretty close to what we would be paying to cover that. All-in-all, this was a much better option for us given the circumstances.

It was received at the lockbox on April 22nd and the charged my card on May 14th. I'm new to the whole IOE thing. Does anyone know how that works with AOS? Will we get transferred to a field office? I tried searching for it on the forum, but I've been having issues searching the forum, it always returns "no entry".