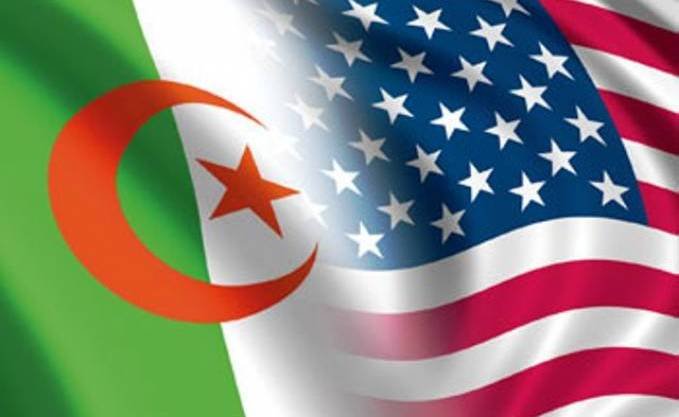 Content Count

32

Joined

Last visited
About Crystal&Saido
Rank

Member

Member #

324937

Location

Las Vegas, NV, USA
Immigration Timeline & Photos
Kidayi

reacted to a post in a topic:

Receipts Translation and Pictures Organization!

EllyLilia

reacted to a post in a topic:

Receipts Translation and Pictures Organization!

janet3

reacted to a post in a topic:

Medical Exam

Thank you for that. Amazingly enough my fiancé knew what that document was and I didn't 😂😂

jeanieCZ

reacted to a post in a topic:

Receipts Translation and Pictures Organization!

Hello Everyone, I just have a quick question. My fiance's visa packet makes it to his embassy tomorrow. So we are getting ready for everything he will need but I have some questions about medical. I have seen a couple things. I saw someone say they needed to file out and bring with them an I-693 form?? Is this still a form they need today was the first I have ever seen this form come up. The other thing is looking for medical we saw something about they saying he would give the doctor an envelope and he is not to open it. What is this envelope like does he just give him any envelope? LOL i am confused. Thank you for the help everyone

You are best to do the size they ask for. If you sent them the wrong size they can deny your visa and make you start over. I would ask your fiance to send you the correct size it is better to do exactly as they say for everything you will save yourself a headache and save your self time. This process can already take a long time you do not want to make yourself wait even longer if it is no needed.

This is exactly how mine and my Fiance's looked. I just believe we used the other address that was in Texas for ours. I can not tell you exactly due to my fiance has the entire packet getting ready for his interview. Best of Luck

Okay so maybe you were lucky with that, and maybe others have been lucky with that as well. It does say on the actually site that photos and chat logs help. I am getting ready for my fiance interview gathering paperwork and they told us to bring pictures and chat records. I personally believe it is better safe than sorry. I feel like you telling this person directly not to add photos or anything is wrong. What if he got an RFE due to not having that information because he went with what you told him ? I also was able to get my NOA 2 within in 82 days and I gave them " useless photos, and chat records.'' It shocks me you were able to obtain a visa with any proof you were together. Okay so maybe you were in your fiances country but how do they know you actually spent time together?? This is why having pictures is important. I stand by them needing pictures and again when they do their interview in ALGERIA he will need to bring photos. As you well know every Embassy is different. You being able to be there for your fiance is nice not everyone has that luxury to do that. We have to prove these things. So again just because you somehow got a visa approved without any photos congrats to you, but some of us are not willing to take a risk and not include them to delay our cases even longer than the process already takes. Best of luck to you and your fiance during the interview !!

How times you meet before you file it 100 percent up to you and your fiance. Everyone has their own ways of doing things. I went to see my fiance for the first time in Istanbul, Turkey. Then the 2,3 and 4th time I went directly to him in Algeria. I filed after the second visit in his country. We both personally did not feel right about applying for the visa until one of you got to meet the others family. So again it is up to you. Best of Luck to you on the journey of the visa. Just be patient make sure you do a lot of research and you will do great.

Yes it's nice when you have people like Janet who catch these things and help. I wish you sooo much luck on you journey with the visa. It will go well. Don't worry. Insha Allah 🙏🏻

I thought the same thing. I was shocked by the information that they were giving. The pictures have zero weight comment shocked me honestly. How else would they know that you actually went and being seen with the family I heard is a big part.

I personally didn't submit any receipts while in Algeria. I did put all mine in a binder in plastic sheets. I also submitted pictures not a lot just maybe 8 from both times I was with my fiancé. I also made sure to submit his visa and my visa from when we met in Istanbul for the first time then my visa with stamps from when I entered and left Algeria. I did all that and I had absolutely no problems. I didn't receive an RFE or anything and my case actually went fairly quick, and is now in transit to Algeria as we speak. If you need any help you can private message me. I know this is stressful and everyone has their own way of doing things. 🤷🏼‍♀️

First I want to say calm! It will all work out. When I submitted my application for the k1 we had some receipts in there like for example the receipt from the train from Algiers to Oran. That is in Arabic. I copied it and wrote a note saying what it was then I signed it. The only things my Fiancé translated was his birth record, police, military anything really needed. If you write on anything make sure to put your signature. I signed everything. As for how you print pictures it does not matter. I did them in a the store and I explained what each picture was who was in it and the date and location. With USCIS more information is always good information. Incha allah 🙏🏻

I have bank statements Taxes letters for employment. I am about to file my quarterly taxes for lyft to show I'm paying my taxes. So I'll have that paperwork for him as well. My bank isn't one of those banks where I can get a statement from them personally but I can submit all the statements from the last 6 months that's not an issue.

Yeah we submitted the I129f in March and got our NOA2 June 14. We got our case number from NVC Thursday and the case left on Friday. We were so shocked it happened so quickly and that we did not get an RFE. None of this is easy or cheap by any means. I am going to do my quarterly taxes for Lyft. So since that's on paper and it's taxes that means it would count as income correct ?

I have him the last 3 months of bank statements to show money and to show what I have saved. We also made sure to include all the proof of the amount of time we have spent together. Via airline tickets and passport stamps and pictures as well. We wanted to make sure we have plenty of time together to have a solid foundation together.