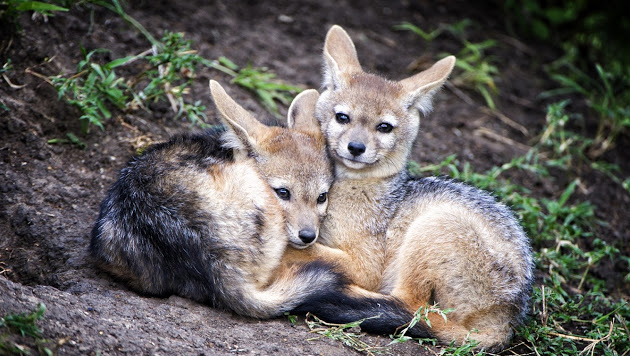 Content Count

22

Joined

Last visited
About Harsha85
Rank

Junior Member

Member #

297939

Location

Colombo, Sri Lanka
Immigration Info
Immigration Status
Place benefits filed at
Country
Immigration Timeline & Photos
It all depend on the consulate. In Consulate in Colombo, they request a sponsor. I would strongly recommend you to check with your embassy. Ideally they publish a document checklist for DV winners. In Colombo, It doesnt matter how much you have in savings, but always need a sponsor.

Ate

reacted to a post in a topic:

I-134 Source of Income

Thanks for the wishes. Well, i used to watch cricket and not anymore. Our team is doing crazy things these days, and bit shamed of that.

SusieQQQ

reacted to a post in a topic:

I-134 Source of Income

Hi SusieQQ, Just to let you know, i had my interview with Colombo embassy on last week. My application was approved and i am waiting to collect my passports now. Thanks for you help throug out the journey. Kind Regards, Harsha

Thanks SusieQQQ. I will try to find another sponsor which may be able to jointly sponsor me and my family. Also, since this is life time opportunity, i may consider to exclude my kid and wife from the process to get satisfied with the current sponsor and later i could apply for their Green Cards. Sometime i wonder, why i was thinking to come to US as i already have $35,000 per annum income in Sri Lanka.

yes, i agree. its bit doggy. Anyway, he offered his Bank statements which has savings of $50,000. Will that satisfy my sponsor requirement?

Hi SusieQQ, Thanks for the quick reply. Yes, the numbers are correct. His personal income is calculated as 10K wages + 17K from business Profit, which totaled to 27K for his Total income. His business income is 348K and his profit is 15K only after expenses & salaries. His family has 3 members & my family has 3 members. So in total, his annual income is 27K, and i am not too sure if this is correct.

Hi All, I am preparing for my DV interview and finally received IRS Transcripts from my Sponsor. As per his IRS Transcripts: From Income Section, Income per Computer is $27,000. Schedule C - Profit and Loss from Business: Income: $348,000 Now his family consists of three members including him. My Family consists of three members including me. My question; Is this income is enough for him to sponsor me? or do you think its better to add another sponsor for my application? Thanks, Harsha

I still havent got my 2NL too, even my number is current on February. When i email KCC, they sent following. I think they are affected due to Government Shutdown. "Records indicate you have submitted a complete and valid DS-260 application for each family member, and you have provided all required documentation to the Kentucky Consular Center. Interviews are scheduled numerically based on case numbers that have completed processing. Interviews for the DV 2019 program will begin in October 2018 and conclude on September 30, 2019. Please refer to the visa bulletin athttp://www.travel.state.gov to locate the current numbers being processed. This bulletin is updated after the 15th day of each month. Once an interview date has been scheduled, you will receive notification via email to check http://www.dvlottery.state.gov.

Hi, My case will also be current on Feb. However i havent got 2NL as well. However i submitted all the documents on December and got an email from KCC stating that i have submitted all the documents and completed the DS-260. If you havent got a confirmation email from KCC, it must be that they are waiting for some docs from you. Not sure your region though, my one is AS43XX range and from Colombo.

yes, i have no clue what is the purpose of this requirement. However Homeoffice was careful not to comment on this, but rather mentioned that its upto consulate to lay down the rules. I have Masters Degree in Artificial Intelligence and have been working for IT Industry for last ten+ years. Also i have my own consulting business in Sri Lanka with subsidiary registered in US. But still they need a sponsor for me. As i heard, they dont accept my personal funds as well.

Hi BenjaminMorgan, I actually found a sponsor, therefore didnt check this further. However when i spoke to Home Office, they mentioned that its upto individual consular offices to decide the process.

Mexilaysian

reacted to a post in a topic:

Diversity lottery while having B1/B2 visa

Harsha85

reacted to a post in a topic:

Dv lottery 2020

Harsha85

reacted to a post in a topic:

Pending your medical exams

Thanks and Good Luck for you. Yes, i used the image check tool to crop the image, but used MS Paint to reduce the size of the image, because it only allows to upload the file with size 250kb or something. Regarding the photo, As you can see the quoted picture is acceptable and i can see the blanket in that picture. So feel free to use it. In fact, your kid is only one month old, so dont worry about that. Make sure the blanket is white and proper lighting is there.

Hi, Last year, I used the same photos in both applications. And i won. For the second question, my recommendation is to use white blanket and take the picture. As long as, there are no shadows and lighting is correct, it should be ok.

Hi, I am not sure, where are you from. However following is the instruction i received from US Embassy in Colombo. As you can see, they only need IRS Transcripts OR W-2/Form 1099. Dont think you need to provide bank statements, etc. However, my recommendation is to check with your embassy. Regarding the i-134, there is a expiry date of the form. The current form available in USCIS web expires on 30/11/2018. So better to check that as well. Also, if your interview is scheduled on January, and if you get the IRS transcripts on July, it must be from last year. You will need transcripts from most recent tax year, which ended on 30th Sep. 2018? Affidavit of Support (Form I-134) from the U.S. sponsor. You must provide one of the following documents to accompany the Affidavit of Support. - Internal Revenue Service (IRS) transcripts for the most recent tax year / - Federal Individual Income Tax returns with a copy of each and every Form W-2 and Form 1099 that relates to the petitioner's / U.S. sponsor's returns. - Obtaining Tax Transcripts You may use IRS Form 4506-T to request tax transcripts from the IRS. https://www.irs.gov/individuals/get-transcript

I too had B1/B2 visa and won Diversity Visa last year. i didnt have any issues while crossing the border with B1/B2 visa.