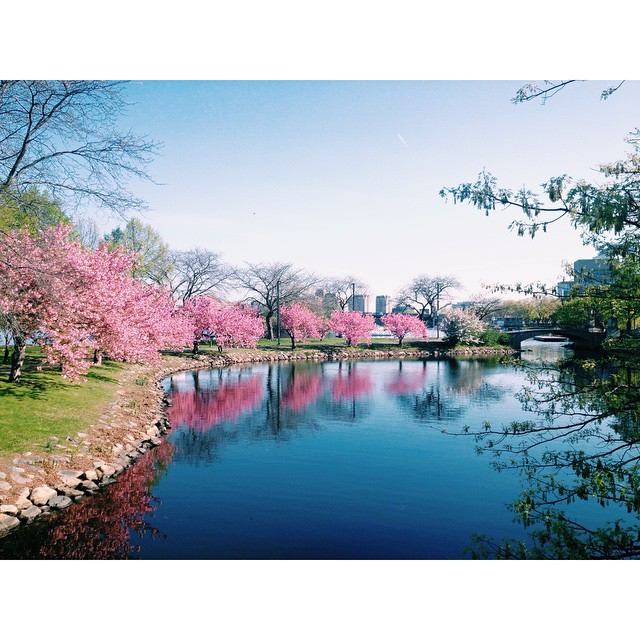 Content Count

12

Joined

Last visited
About l-h
Rank

Junior Member

Member #

286193
Immigration Info
Immigration Status
Place benefits filed at

California Service Center

Local Office
Country
Immigration Timeline & Photos
Recent Profile Visitors
The recent visitors block is disabled and is not being shown to other users.
Hi all! I'm putting together our AOS package (planning to send it off in October) and I have one question about the marriage certificate. I know that I need a certified copy. We are getting married on October 16th at Cambridge City Hall. How can I get the certified copy asap? Can I ask the city clerk/judge performing the ceremony about this? Any experiences or useful info is very appreciated.

runninggirl

reacted to a post in a topic:

July 2018 NOA2 ----> NVC

Greenbaum

reacted to a post in a topic:

July 2018 NOA2 ----> NVC

Hi all! I had my interview today and was approved ☺️ We applied for the K1 visa in January so it's been a tough year of waiting and waiting. I'm very happy that it's almost over and I'll be flying to Boston next week. I just wanted to thank everyone for posting and sharing their information and advice here. It's been so helpful. Congratulations to everyone who has received their visas and good luck to everyone still waiting.. Your day will come! 🥂 I'm writing a detailed overview of my experience with the embassy in Tallinn, Estonia, if anyone is interested.

Hi all! I called my embassy on Friday and found out my file had been sitting on someone's desk for days 😂 I should receive packet 3 tomorrow. I have one question regarding DS-160 question "Has anyone ever filed an immigrant petition on your behalf with the United States Citizenship and Immigration Services?" Should K-1 filers answer YES or NO? The sample form here on Visajourney says NO. But wasn't filing the i-129F with USCIS this (therefore, needing an answer YES)? Thank you for any help.

Hi all! Congratulations to everyone who is already approved or waiting for their interview. Our file was sent out by NVC on August 21 like a lot of yours. However, it is still "In transit". I see that a lot of you got their status as "ready" just a couple of days after it was sent out. Also, I see many people already have their medical and interview scheduled. Should I contact NVC or consulate about this? Does anyone know of a similar case in the past? I was really hoping for a September interview, but it's seeming less and less likely now

Stephen Werner

reacted to a post in a topic:

January 2018 Filers

Lebanese23

reacted to a post in a topic:

January 2018 Filers

LuFlolady

reacted to a post in a topic:

January 2018 Filers

VickeySis

reacted to a post in a topic:

January 2018 Filers

YulenkaF

reacted to a post in a topic:

January 2018 Filers

siulamvb

reacted to a post in a topic:

January 2018 Filers

AlexandraEnr

reacted to a post in a topic:

January 2018 Filers

ST_RO

reacted to a post in a topic:

January 2018 Filers

Yes, January 11 received on the old site. and thank you!

We got our approval!!! NOA1 January 17 (submitted date 16) on new website NOA2 July 25 So far updated only on the new website, nothing in the app or old website. No mail yet.

Thanks everyone for your input. I really appreciate the honest feedback. We're going to consult a lawyer this week to get their opinion as well.

Hi. We filed our i-129f in January. This weekend I spent a good amount of time reading all the forums here and I noticed a topic that I had overlooked before, but that is now really concerning. We were planning to have a little (very un-official dinner) reception (his family is flying over from USA) this summer, before I moved to America and we got married there. As I was re-reading our declaration of relationship that I added to the i-129f packet, I noticed that i had written this down in the declaration. I phrased it "We are planning to have an unofficial wedding celebration in Estonia this summer and later we are planning to get married in Massachusetts." I do not know how I made this mistake with an otherwise carefully written application and file. I know now that I should not have done this, reading all the other threads. Something (in my mind) very innocent and small can seem like a big red flag to someone else reading it on a K1 application. My question is: is there any point in waiting for our K1 maybe approval, or should we just withdraw asap and re-apply? or get married in Europe and apply for the CR-1? Any help is very appreciated. I am currently shocked we made this mistake.

Hi! I was a student in USA for two years (on F1 visa), 2014-2016. Do I need to get a police record for that time as well for the K1 interview? Or does the state department do their own background checks already on me? And if I do, is it from the local state (MA)?

Hi all Reading the previous discussions under this topic, I became confused about one thing. Is it necessary for both the Petitioner and Beneficiary to add copies of their passport pages? The Petitioner included their birth certificate (US citizen). But I don't recall reading in the instructions that I needed to add my passport copies as well? (I am the Beneficiary). If anyone could clear this up for me, I'd really appreciate it. Thank you!

Hi all! Just wanted to wish good luck to everyone. Our NOA1 is January 11th. Otherwise I'm not too stressed about the process, because it has to end at some point, right? But we were initially planning to have our wedding in Boston the last week of August. Now that I've read the forums here, I feel like we shouldn't plan anything for August and just be happy if he even get NOA2 in 2018. All my friends and family are asking when to book their flights and schedule their vacation to come to US, it's really hard to explain to them the uncertainty that comes with this.