Ryan H's US Immigration Timeline
Immigration Checklist for Ryan & Yue:
| | | | | | |
| --- | --- | --- | --- | --- | --- |
| USCIS I-130 Petition: | | | | | |
| Dept of State IR-1/CR-1 Visa: | | | | | |
| USCIS I-751 Petition: | | | | | |
| USCIS N-400 Petition: | | | | | |
IR-1/CR-1 Visa

Event
Date
Service Center :
California Service Center
Transferred?
No
Consulate :
Guangzhou, China
Marriage (if applicable):
2011-02-11
I-130 Sent :
2011-04-22
I-130 NOA1 :
2011-04-25
I-130 RFE :
I-130 RFE Sent :
I-130 Approved :
2011-07-26
NVC Received :
2011-08-08
Received DS-261 / AOS Bill :
2011-09-02
Pay AOS Bill :
2011-09-07
Receive I-864 Package :
Send AOS Package :
2011-09-10
Submit DS-261 :
2011-09-02
Receive IV Bill :
2011-09-12
Pay IV Bill :
2011-09-13
Send IV Package :
2011-09-14
Receive Instruction and Interview appointment letter :
Case Completed at NVC :
2011-10-06
NVC Left :
2011-10-13
Consulate Received :
2011-10-13
Packet 3 Received :
Packet 3 Sent :
Packet 4 Received :
2011-10-13
Interview Date :
2011-11-10
Interview Result :
Approved
Second Interview
(If Required):
Second Interview Result:
Visa Received :
2011-11-17
US Entry :
2011-12-07
Comments :
Processing
Estimates/Stats :
Your I-130 was approved in 92 days from your NOA1 date.

Your interview took 199 days from your I-130 NOA1 date.
Port of Entry Review

Event
Date
Port of Entry :
Seattle
POE Date :
2011-12-07
Got EAD Stamp :
Biometrics Taken :
Yes
Harassment Level :
Comments :
Lifting Conditions

Event
Date
CIS Office :
California Service Center
Date Filed :
2013-09-17
NOA Date :
2013-09-19
RFE(s) :
Bio. Appt. :
2013-10-16
Interview Date :
Approval / Denial Date :
2014-01-28
Approved :
Yes
Got I551 Stamp :
Green Card Received :
2014-02-03
Comments :
Member Reviews:
Consulate Review: Guangzhou, China
Review Topic: IR-1/CR-1 Visa
Event
Description
Review Date :
November 13, 2011
Embassy Review :
On the day of document intake, my wife and I arrived at the Consulate about 45 minutes prior to the scheduled admission time. People were already lining up outside the building. Once applicants are admitted to the building, they go into the immigrant visa area and are given a number. I had made an appointment with American Citizen Services the same day as my wife's document intake day to have an updated EOR letter notarized. The original EOR letter I sent with the petition was 2.5 pages; however, IMO, for an EOR to be useful for your spouse to give to a CO to look over during an interview, it needs to be one page. Since the payment window was in the same room as where the IV applicants were waiting, I went back into this room and sat with my wife while she waited for her number to be called after I had the EOR letter notarized. She was sitting with some other people that she had gotten acquainted with in line. There did not appear to be any rhyme or reason to how the numbers were being called, numbers being called were skipped around, it seems random. Once a number is called and the documents submitted, an applicant will have to wait until their number is called a second time and then go up to a window for fingerprinting.
On interview day, we arrived at the Consulate approximately 15 minutes before applicants were to be admitted. Prior to admission, I placed the EOR letter with my passport and handed both to her and she placed them along with the rest of the evidence we had. After she went in, me and another petitioner who was there with his fiancée talked with each other, this really helped pass the time. His fiancée came out and she had been approved, I congratulated them and they left the building! I waited next to the much talked about coffee shop in this building which is near the escalator where people come down after leaving the Consulate offices. While waiting, I spoke periodically with another petitioner who was there with his wife (my wife and I became acquainted with his wife in line the previous day). Eventually my wife came out and from the look on her face, all seemed well; still, I asked her how it went and she told me the good news!!!
My wife was asked the following questions (in no particular order):
Who is petitioning you?
What are the names of his parents?
Is this your first marriage?
Is this his first marriage?
Does he have children?
Do you have children?
Is your husband waiting on the floor below?
What is his brother's name?
What is his brother's job?
When did you get married?
Did his family come to the wedding? Why not?
Are you a member of the Chinese Communist Party?
Have you ever been to the United States?
And then she was told that she had been approved and was given the approval sheet (they are on white paper now). She thanked the CO and came down. She mentioned the CO that interviewed her was very nice. The CO did ask to see our pictures and my passport (CO looked through both).

When I filed, I sent a heavily frontloaded petition to USCIS. Copies of what I had sent plus additional evidence gathered after filing was brought to the interview. My wife and I also prepared for the interview in the days leading up to it.

Many thanks to the VJ and CFL communities for you help, expertise, guidance, advice, and encouragement! I will always be grateful!!
Rating :
Very Good
Timeline Comments: 2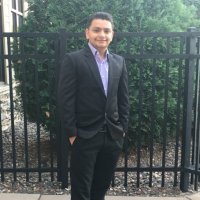 Mdetroit on 2019-11-22 said:
Do you have any idea regarding change of status on social security card. Currently I am on F1 visa and have SSN (Valid for work DHS). If my status is changed from F1 to LPR I have to change my status of SS card.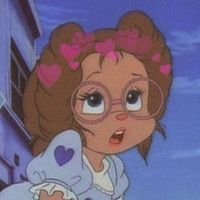 Ibrahim Suliman on 2020-06-21 said:
Make comments in a Post either direct or implied toward another member that are purposely designed to upset, antagonize, make fun of, belittle, harass, insult, or otherwise instigate an argument that takes away from the personal enjoyment of the Service by other users.
*Notice about estimates: The estimates are based off averages of other members recent experiences
(documented in their timelines) for the same benefit/petition/application at the same filing location.
Individual results may vary as every case is not always 'average'. Past performance does not necessarily
predict future results. The 'as early as date' may change over time based on current reported processing
times from members. There have historically been cases where a benefit/petition/application processing
briefly slows down or stops and this can not be predicted. Use these dates as reference only and do not
rely on them for planning. As always you should check the
USCIS processing times
to see if your application
is past due.
** Not all cases are transfered

ver 5.0