ARMANI KHAN's US Immigration Timeline
Immigration Checklist for Jeni & Hussain:
| | | | | | |
| --- | --- | --- | --- | --- | --- |
| USCIS I-130 Petition: | | | | | |
| Dept of State IR-1/CR-1 Visa: | | | | | |
| USCIS I-751 Petition: | | | | | |
| USCIS N-400 Petition: | | | | | |
IR-1/CR-1 Visa

Event
Date
Service Center :
California Service Center
Transferred?
No
Consulate :
Islamabad, Pakistan
Marriage (if applicable):
2009-02-16
I-130 Sent :
2009-03-25
I-130 NOA1 :
2009-03-30
I-130 RFE :
I-130 RFE Sent :
I-130 Approved :
2009-08-14
NVC Received :
2009-09-10
Received DS-261 / AOS Bill :
2009-09-15
Pay AOS Bill :
2009-09-11
Receive I-864 Package :
2009-10-05
Send AOS Package :
2009-10-07
Submit DS-261 :
2009-09-18
Receive IV Bill :
2009-10-09
Pay IV Bill :
2009-10-14
Send IV Package :
Receive Instruction and Interview appointment letter :
2009-10-16
Case Completed at NVC :
2009-11-25
NVC Left :
2009-12-07
Consulate Received :
2009-12-22
Packet 3 Received :
Packet 3 Sent :
Packet 4 Received :
2009-12-02
Interview Date :
2010-01-28
Interview Result :
Denied
Second Interview
(If Required):
2010-02-09
Second Interview Result:
Visa Received :
US Entry :
Comments :
Processing
Estimates/Stats :
Your I-130 was approved in 137 days from your NOA1 date.

Your interview took 304 days from your I-130 NOA1 date.
Member Reviews:
Consulate Review: Islamabad, Pakistan
Review Topic: IR-1/CR-1 Visa
Event
Description
Review Date :
January 29, 2010
Embassy Review :
salaam and hello to all VJS

today was my interview it go to well and very smooth.
the CO was American lady she asked me few questions

y u want to go America?
how did u meet?
where did u meet?
how much ur wife spend time in Pakistan?
for how long we have relation and know each other?
did my wife parent attend our marriage and then she said y?
she ask my wife job title
she ask me that do u any1 in Wisconsin?
do u have any friends or relatives in Wisconsin?
and she asked me that where is my wife in Pakistan or she went back?
then she asked for our wedding photos
then she asked that where u took this pic?
and then she was searching the pics of my parents in it.

in end she told me that i need to do some addimistrative processing ur visa and she give me light green paper and she keep my passport and our wedding pics and my original documents and told me that ur get it wd ur passport.
the purple sticker on my passport and one sticker on approved courier service. so i don;t know wat does it mean can any1 tell me plz i will really appreciate thanks a lot. i m waiting.
Rating :
Very Good
Timeline Comments: 1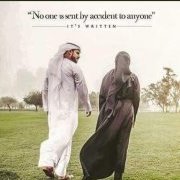 Far.han on 2021-01-04 said:
Aoa
*Notice about estimates: The estimates are based off averages of other members recent experiences
(documented in their timelines) for the same benefit/petition/application at the same filing location.
Individual results may vary as every case is not always 'average'. Past performance does not necessarily
predict future results. The 'as early as date' may change over time based on current reported processing
times from members. There have historically been cases where a benefit/petition/application processing
briefly slows down or stops and this can not be predicted. Use these dates as reference only and do not
rely on them for planning. As always you should check the
USCIS processing times
to see if your application
is past due.
** Not all cases are transfered

ver 5.0