Fr0210's US Immigration Timeline
Petitioner's Name: Marc
Beneficiary's Name: Ana
VJ Member: Fr0210
Country: France
Last Updated: 2020-07-30
Add Comment to Timeline


Immigration Checklist for Marc & Ana:
| | | | | | |
| --- | --- | --- | --- | --- | --- |
| USCIS I-130 Petition: | | | | | |
| Dept of State IR-1/CR-1 Visa: | | | | | |
| USCIS I-751 Petition: | | | | | |
| USCIS N-400 Petition: | | | | | |
IR-1/CR-1 Visa

Event
Date
Service Center :
Texas Service Center
Transferred?
No
Consulate :
France
Marriage (if applicable):
2019-03-25
I-130 Sent :
I-130 NOA1 :
2019-05-08
I-130 RFE :
I-130 RFE Sent :
2019,12,15
I-130 Approved :
2020-01-08
NVC Received :
2020-01-16
Received DS-261 / AOS Bill :
2020-02-18
Pay AOS Bill :
2020-02-18
Receive I-864 Package :
Send AOS Package :
2020-02-29
Submit DS-261 :
2020-02-23
Receive IV Bill :
2020-02-18
Pay IV Bill :
2020-02-18
Send IV Package :
2020-02-23
Receive Instruction and Interview appointment letter :
2020-06-16
Case Completed at NVC :
2020-06-16
NVC Left :
Consulate Received :
2020-06-17
Packet 3 Received :
Packet 3 Sent :
Packet 4 Received :
Interview Date :
2020-07-15
Interview Result :
Approved
Second Interview
(If Required):
Second Interview Result:
Visa Received :
2020-07-30
US Entry :
2020-08-02
Comments :
Relieved of this all process and load of stress !!! ;) Be careful in the mail, it came through UPS not the postal service of France. Good health to you all.
Processing
Estimates/Stats :
Your I-130 was approved in 245 days from your NOA1 date.

Your interview took 434 days from your I-130 NOA1 date.
Member Reviews:
Consulate Review: France
Review Topic: IR-1/CR-1 Visa
Event
Description
Review Date :
July 27, 2020
Embassy Review :
Good overall.

Interview was at 10:45 am the 15th of July 2020. I showed up at 10:15 am in order to be sure and relax a bit before the interview. I entered the embassy at 10:30 am, passed the security with no problem where they asked me for DS-260 confirmation as well as the e-mail from the NVC and the e-mail confirming my interview date and address to deliver my passport.

I then entered the building and passed the lines (as the officer told me at the security) to go directly to the "Diplomatic Window" for Immigrant Visas. There, a lady asked me for some originals of documents like Marriage certificate, Police records and Military records...no translations of any documents asked even though I brought them in case. The lady was very nice and kind, she told me my medical file wasn't here yet and it was concerning so I freaked out a bit. She reassured me saying that they have trouble with the doctors recently and the files (I did my medical screenings the 10th of July so 5 days in advance and almost got yelled at for asking if my file was going to be sent quick to the embassy. My fears were right because they didn't sent it in time...) Welcome into French administration !

After all this, I sat down to wait for the consular officer who was also a very nice person. He asked me if I wanted to continue in French or English to which I answered that I didn't mind either or. I smiled, asked me questions about how ly wife and I met as well as our wedding date and how long since we know each other. Very briefly he asked me also about our family and her birth date. He took my digital prints and told me "Welcome to the United States !" explained to me that he was putting on my visa an exemption of coronavirus restriction for the border in case. For the USCIS fee online, he told me I was going to receive instruction by mail with a pamphlet on my rights as a new immigrant.
As I was about to leave he asked me if he could see pictures of our new baby which I showed proudly to him while he smiled.

Great experience as I was a bit scared and stressed at first. I exited the embassy happy and excited to have my papers soon.

PS: They informed me that they send the passports every Thursday and as my medical file took some time to come, I had to delay a plane and stay in France for another week... Don't underestimate the medical process ! Take your appointment well in advance ! (10 days at least). Also do not freak out after the interview, all case go into a bit of "Administrative Processing" for a few days before they release it as "Issued". You can check all this at the CEAC website in "checking status of my immigrant visa application".

I am happy to share this review to this community who helped me a lot. Thank you and bonne journée !

Rating :
Very Good
Timeline Comments: 2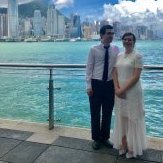 IsItLekker on 2020-07-25 said:
Congratulations on your visa approval you guys! Did you apply for an expedite?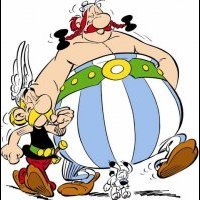 Fr0210 on 2020-07-27 said:
Hi, thanks a lot ! We applied for expedite only at the interview in order to have the date 5 days earlier than initially planned.

ver 5.0