SmarterChild's US Immigration Timeline
Immigration Checklist for Alexander & Daria:
| | | | | | |
| --- | --- | --- | --- | --- | --- |
| USCIS DCF I-130 Petition: | | | | | |
| Dept of State IR-1/CR-1 Visa: | | | | | |
| USCIS I-751 Petition: | | | | | |
| USCIS N-400 Petition: | | | | | |
IR-1/CR-1 Visa

Event
Date
Service Center :
Texas Service Center
Transferred?
No
Consulate :
Moscow, Russia
Marriage (if applicable):
2018-06-13
I-130 Sent :
2018-07-23
I-130 NOA1 :
2018-07-27
I-130 RFE :
I-130 RFE Sent :
I-130 Approved :
2019-03-13
NVC Received :
2019-03-28
Received DS-261 / AOS Bill :
2019-04-25
Pay AOS Bill :
2019-04-26
Receive I-864 Package :
Send AOS Package :
2019-08-06
Submit DS-261 :
Receive IV Bill :
2019-04-25
Pay IV Bill :
2019-04-26
Send IV Package :
2019-05-12
Receive Instruction and Interview appointment letter :
2019-10-10
Case Completed at NVC :
2019-10-01
NVC Left :
2019-10-10
Consulate Received :
2019-10-10
Packet 3 Received :
Packet 3 Sent :
Packet 4 Received :
Interview Date :
2019-11-27
Interview Result :
Approved
Second Interview
(If Required):
Second Interview Result:
Visa Received :
2019-12-02
US Entry :
2020-01-25
Comments :
Processing
Estimates/Stats :
Your I-130 was approved in 229 days from your NOA1 date.

Your interview took 488 days from your I-130 NOA1 date.
Lifting Conditions

Event
Date
CIS Office :
Date Filed :
2021-11-19
NOA Date :
RFE(s) :
Bio. Appt. :
Interview Date :
Approval / Denial Date :
Approved :
Got I551 Stamp :
Green Card Received :
Comments :
Member Reviews:
Consulate Review: Moscow, Russia
Review Topic: IR-1/CR-1 Visa
Event
Description
Review Date :
November 27, 2019
Embassy Review :
our appointment was scheduled for 8:00 am, we arrived a little bit before 7:00 am and put our electronics in a storage facility up the street from the embassy. at 7:00 am a line of people was already starting to form. at 8:00 am they started letting people inside the building one at a time. then we went through the security checkpoint.

after a short wait, they called us to a window where the interview took place.

they asked my wife where she works, how we met, and why we got married in copenhagen.

they asked me where i live, how i met my wife, about work, when we will travel to america, and where we will live in america when we get there.

we offered to show additional evidence that we had compiled but they only asked to see some pictures of us together.

they kept her passport and said that everything looks good with our case but that they still haven't received her medical report yet from the clinic so they can't fully approve it yet. she had her medical exam over a month ago and we were told that the results would be emailed to the embassy on our behalf.

i called the clinic and they say they did send the results to the embassy. i called the embassy and they said they would look into it.

overall it went well, it's just frustrating that there seemed to be a failure of communication between the clinic and the embassy somehow.
Rating :
Good
Timeline Comments: 2

YasArr on 2019-10-10 said:
Why it took a long time for you guys at NVC stage??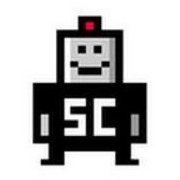 SmarterChild on 2019-10-10 said:
the nvc stage took a very long time for us because we didn't find a joint sponsor until august. so we waited three extra months to submit all of our documents.
*Notice about estimates: The estimates are based off averages of other members recent experiences
(documented in their timelines) for the same benefit/petition/application at the same filing location.
Individual results may vary as every case is not always 'average'. Past performance does not necessarily
predict future results. The 'as early as date' may change over time based on current reported processing
times from members. There have historically been cases where a benefit/petition/application processing
briefly slows down or stops and this can not be predicted. Use these dates as reference only and do not
rely on them for planning. As always you should check the
USCIS processing times
to see if your application
is past due.
** Not all cases are transfered

ver 5.0