Irush93's US Immigration Timeline
Petitioner's Name: Jonathan
Beneficiary's Name: Irene
VJ Member: Irush93
Country: Canada
Last Updated: 2020-01-23
Add Comment to Timeline


Immigration Checklist for Jonathan & Irene:
| | | | | | |
| --- | --- | --- | --- | --- | --- |
| USCIS I-129F Petition: | | | | | |
| Dept of State K1 Visa: | | | | | |
| USCIS I-485 Petition: | | | | | |
| USCIS I-765 Petition: | | | | | |
| USCIS I-131 Petition: | | | | | |
| USCIS I-751 Petition: | | | | | |
| USCIS N-400 Petition: | | | | | |
K1 Visa

Event
Date
Service Center :
California Service Center
Transferred?
No
Consulate :
Montreal, Canada
I-129F Sent :
2018-11-08
I-129F NOA1 :
2018-11-13
I-129F RFE(s) :
RFE Reply(s) :
I-129F NOA2 :
2019-03-06
NVC Received :
2019-03-26
Date Case #, IIN, and BIN assigned :
2019-03-27
NVC Left :
2019-04-16
Consulate Received :
2019-04-29
Packet 3 Received :
Packet 3 Sent :
2019-05-07
Packet 4 Received :
2019-05-10
Interview Date :
2019-07-10 Submit Review
Interview Result :
Approved
Second Interview
(If Required):
Second Interview Result:
Visa Received :
2019-07-15
US Entry :
2019-07-21
Marriage :
2019-08-17
Comments :
Processing
Estimates/Stats :
Your I-129f was approved in 113 days from your NOA1 date.

Your interview took 239 days from your I-129F NOA1 date.
Adjustment of Status

Event
Date
CIS Office :
Atlanta GA
Date Filed :
2019-09-25
NOA Date :
2019-09-27
RFE(s) :
2019-11-18
Bio. Appt. :
2019-11-01
AOS Transfer** :
Interview Date :
2020-01-23 Submit Review
Approval / Denial Date :
2020-01-23
Approved :
Yes
Got I551 Stamp :
No
Greencard Received:
Comments :
RFE Response Received: Nov 29th
Ready to Schedule Interview: Dec 13th
30 mins later my case status updated to Interview Scheduled: Dec 13th

Employment Authorization Document

Event
Date
CIS Office :
Filing Method :
Filing Instance :
Date Filed :
2019-09-25
NOA Date :
2019-09-27
RFE(s) :
Bio. Appt. :
2019-11-01
Approved Date :
2020-01-15
Date Card Received :
2020-01-18
Comments :
Jan 14th Case Update: 'Card Being Produced'
Processing
Estimates/Stats :
Your EAD was approved in 112 days.
Advance Parole

Event
Date
CIS Office :
Filing Method :
Filing Instance :
Date Filed :
2019-09-25
NOA Date :
2019-09-27
RFE(s) :
Date Received :
Comments :
Processing
Estimates/Stats :
Your AP was approved in 112 days.
Member Reviews:
Local US CIS Office Review: Atlanta GA
Review Topic: cis_topic
Event
Description
Review Date :
January 27, 2020
Embassy Review :
My appointment was at 745, but we left the house at 645. What was meant to be a 30 min drive was almost 50 mins (THANKS TO ATL TRAFFIC🙃) LOL, we arrived at the office and went through security check first, it was kind of like airport security check. The officers were super friendly and professional. Definitely eased the tension. Once we were through the security check we had to check ourselves in, they asked for my appointment letter and my ID. They took my photo, finger prints and gave me a number. We were told to wait for our number to be called. By the time we sat down it was 7:37. Our number showed up on the screen indicating we were going to be called next, so we moved and waited at the door. We were called after 10 mins of waiting. The officer was pretty strict and professional. LOL, I walked in and asked how he was and almost sat down and he was like no don't sit yet. He asked us to raise our right hand and asked us if we swear to tell the truth. The man said very little and did a lot of typing and flipping through our paperwork. He asked for my BC and my husband proof he's a citizen. He then asked my husband how we met. After that he began checking boxes and dating them. (One box actually said approved by interview) LOL, but he continued with the questions. He asked when I moved to Canada from the US. (I lived in America for 10 years when I was younger) I told him I had documentation for it and he said he didn't need it. He asked my husband what he does for work, then asked me if I work. He looked up at me and said I see you have some photos, I didn't bring much only about 10, he just basically skimmed through them. He told us that our case was actually one of the easiest cases he's had to deal with. After some more typing he asked me if I have ever been arrested and explained I was approved and I'll be getting a 2 year green card with steps on what do after the 2 years. I asked if he needed any of my supporting documents and he said he has all he needs in our file. We were out of the office by 8:20. Got an email that new card was produced at 8:30. The actual interview took about 20 mins. There were probably about 12 couples all together including us. I thought it would be packed considering ATL's long wait times. But, I figure it was because the office opens at 7:00am.


Harassment Level :
Very Good
Timeline Comments: 1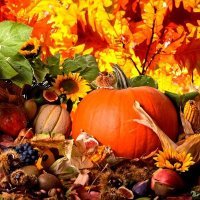 Gillm3 on 2019-04-02 said:
Hi Irush93. Did you call NVC to check if they received your file? I tried calling NVC but the number is always busy.
*Notice about estimates: The estimates are based off averages of other members recent experiences
(documented in their timelines) for the same benefit/petition/application at the same filing location.
Individual results may vary as every case is not always 'average'. Past performance does not necessarily
predict future results. The 'as early as date' may change over time based on current reported processing
times from members. There have historically been cases where a benefit/petition/application processing
briefly slows down or stops and this can not be predicted. Use these dates as reference only and do not
rely on them for planning. As always you should check the
USCIS processing times
to see if your application
is past due.
** Not all cases are transfered

ver 5.0