lilek.k's US Immigration Timeline
Petitioner's Name: Gerald
Beneficiary's Name: Liliana
VJ Member: lilek.k
Country: Poland
Last Updated: 2019-07-08
Add Comment to Timeline


Immigration Checklist for Gerald & Liliana :
| | | | | | |
| --- | --- | --- | --- | --- | --- |
| USCIS I-129F Petition: | | | | | |
| Dept of State K1 Visa: | | | | | |
| USCIS I-485 Petition: | | | | | |
| USCIS I-765 Petition: | | | | | |
| USCIS I-131 Petition: | | | | | |
| USCIS I-751 Petition: | | | | | |
| USCIS N-400 Petition: | | | | | |
K1 Visa

Event
Date
Service Center :
Texas Service Center
Transferred?
No
Consulate :
Warsaw, Poland
I-129F Sent :
2018-12-26
I-129F NOA1 :
2019-01-04
I-129F RFE(s) :
RFE Reply(s) :
I-129F NOA2 :
2019-04-10
NVC Received :
Date Case #, IIN, and BIN assigned :
2019-04-30
NVC Left :
Consulate Received :
Packet 3 Received :
2019-06-03
Packet 3 Sent :
Packet 4 Received :
Interview Date :
2019-07-08
Interview Result :
Approved
Second Interview
(If Required):
Second Interview Result:
Visa Received :
US Entry :
Marriage :
Comments :
Processing
Estimates/Stats :
Your I-129f was approved in 96 days from your NOA1 date.

Your interview took 185 days from your I-129F NOA1 date.
Member Reviews:
Consulate Review: Warsaw, Poland
Review Topic: K1 Visa
Event
Description
Review Date :
July 8, 2019
Embassy Review :
I got my appointment at 8:30. Right from the train station I headed to the embassy, where already was a pretty long line. Now there are two windows in fron of the embassy, one where they check your DS-160, the other where you deposit your cell phone. Then you enter the embassy. I at once got the window number in immigration part where the "office lady" checked all my papers, gave me my number and told me to wait. She was pretty strickt. After that the waiting started, meanwhile I was ask to give my finger prints. After about 1:45 my number showed up. I walked up, the consul lady greeted me with a broad smile. She asked me few questions, how we met, what my fiance does for living, whether he met my son and that was it. The interview took about 4 minutes. In comparison with the waiting time it is noyhing. One thing, take some warm sweatshirt inside, there is so cold that I started to sniff 😉.
All experience was pretty nice, I wad really stressed but there is no reason to be just be sure you have all documents they will ask for: birth certificate, police report, divorce papers if any and AOS, they even did not ask about bank statement or tax return, nothing.
Good luck ☺
Rating :
Very Good
Timeline Comments: 1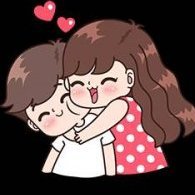 Samfar 92 on 2019-07-08 said:
Hi how did you find out that you have been approved did you receive an email or CEAC website is updated? My fiance had his interview today the officer said that he is good they don't need anything else,and told him you will receive your passport within 5 or 10 business days,
*Notice about estimates: The estimates are based off averages of other members recent experiences
(documented in their timelines) for the same benefit/petition/application at the same filing location.
Individual results may vary as every case is not always 'average'. Past performance does not necessarily
predict future results. The 'as early as date' may change over time based on current reported processing
times from members. There have historically been cases where a benefit/petition/application processing
briefly slows down or stops and this can not be predicted. Use these dates as reference only and do not
rely on them for planning. As always you should check the
USCIS processing times
to see if your application
is past due.
** Not all cases are transfered

ver 5.0