mniceguy16's US Immigration Timeline
Immigration Checklist for T & T:
| | | | | | |
| --- | --- | --- | --- | --- | --- |
| USCIS I-130 Petition: | | | | | |
| Dept of State IR-1/CR-1 Visa: | | | | | |
| USCIS I-751 Petition: | | | | | |
| USCIS N-400 Petition: | | | | | |
IR-1/CR-1 Visa

Event
Date
Service Center :
Nebraska Service Center
Transferred?
No
Consulate :
Ukraine
Marriage (if applicable):
11/28/2017
I-130 Sent :
2018-05-25
I-130 NOA1 :
2018-05-29
I-130 RFE :
I-130 RFE Sent :
I-130 Approved :
2018-11-30
NVC Received :
2019-01-03
Received DS-261 / AOS Bill :
2019-03-05
Pay AOS Bill :
2019-03-05
Receive I-864 Package :
Send AOS Package :
2019-03-08
Submit DS-261 :
Receive IV Bill :
2019-03-05
Pay IV Bill :
2019-03-05
Send IV Package :
2019-03-08
Receive Instruction and Interview appointment letter :
Case Completed at NVC :
NVC Left :
Consulate Received :
2019-03-06
Packet 3 Received :
Packet 3 Sent :
Packet 4 Received :
Interview Date :
2019-03-25
Interview Result :
Approved
Second Interview
(If Required):
Second Interview Result:
Visa Received :
2019-04-04
US Entry :
2019-05-06
Comments :
Just landed a few hours ago at Dulles IAD. Very fast did not have an envelope all documents were sent electronically. No questions asked just wanted me to state my US address and they asked me to keep my cd for xray and that's it. Glad I am finally with my family. Goodluck to those who are still in the process of immigrating.
Processing
Estimates/Stats :
Your I-130 was approved in 185 days from your NOA1 date.

Your interview took 300 days from your I-130 NOA1 date.
Lifting Conditions

Event
Date
CIS Office :
California Service Center
Date Filed :
2021-02-22
NOA Date :
2021-03-24
RFE(s) :
Bio. Appt. :
2021-09-21
Interview Date :
Approval / Denial Date :
2022-07-14
Approved :
Yes
Got I551 Stamp :
Green Card Received :
Comments :
I was approved for My ROC without an interview, I have been in line waiting an interview date since November 24th 2021, so on July 11 2022, I decided to send an inquiry because I was outside normal processing time and they replied with an email stating that My ROC was approved and the notice has been mailed. Also I will advise anyone who has been waiting for their ROC for more than a year to submit an online inquiry, it is free and it wakes them up. I did so on July 11 2022 and yesterday July 14th I received a response with approval.

Edit* Update…this morning 07/15/2022 My status changed to "New card is being produced". Guess it is true USCIS is waiving interviews when you frontload your case with genuine evidences.

Edit* Update, 07/21/22 received My 10 year green card in the mail.
Citizenship

Event
Date
Service Center :
Phoenix AZ Lockbox
CIS Office :
Date Filed :
2022-03-04
NOA Date :
2022-03-08
Bio. Appt. :
2022-04-13
Interview Date :
2022-11-23
Approved :
Yes
Oath Ceremony :
2022-12-02
Comments :
Member Reviews:
Consulate Review: Ukraine
Review Topic:
Event
Description
Review Date :
March 25, 2019
Embassy Review :
Interview was supposed to be at 9:30 am today at kyov embassy 25/3/2019, arrived embassy at 8am entered and had everything sorted out biometrics etc somany questions asked most relating to My family and US citizen kids who have been living with me since october 2017. I thank God almighty for finally seeing us through.
Rating :
Good
Timeline Comments: 2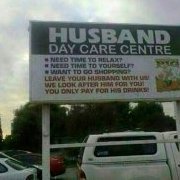 Mniceguy16 on 2019-03-25 said:
Kyiv*

SMcC on 2019-05-02 said:
Hello, My wife and I just paid our AOS and IV fees and will have our interview in Kyiv as well. My question is if you asked for an expedite for your interview or did they just assign it that soon? Thank you, SMcC
*Notice about estimates: The estimates are based off averages of other members recent experiences
(documented in their timelines) for the same benefit/petition/application at the same filing location.
Individual results may vary as every case is not always 'average'. Past performance does not necessarily
predict future results. The 'as early as date' may change over time based on current reported processing
times from members. There have historically been cases where a benefit/petition/application processing
briefly slows down or stops and this can not be predicted. Use these dates as reference only and do not
rely on them for planning. As always you should check the
USCIS processing times
to see if your application
is past due.
** Not all cases are transfered

ver 5.0