Roxy and Emmy's US Immigration Timeline
Petitioner's Name: Roxanne
Beneficiary's Name: Emmy
VJ Member: Roxy and Emmy
Country: China
Last Updated: 2020-02-21
Add Comment to Timeline


Immigration Checklist for Roxanne & Emmy:
| | | | | | |
| --- | --- | --- | --- | --- | --- |
| USCIS I-129F Petition: | | | | | |
| Dept of State K1 Visa: | | | | | |
| USCIS I-485 Petition: | | | | | |
| USCIS I-765 Petition: | | | | | |
| USCIS I-131 Petition: | | | | | |
| USCIS I-751 Petition: | | | | | |
| USCIS N-400 Petition: | | | | | |
K1 Visa

Event
Date
Service Center :
Texas Service Center
Transferred?
California Service Center on 2018-03-28
Consulate :
Guangzhou, China
I-129F Sent :
2018-03-26
I-129F NOA1 :
2018-03-28
I-129F RFE(s) :
2018-10-02
RFE Reply(s) :
2018-10-25
I-129F NOA2 :
2018-12-14
NVC Received :
2019-01-02
Date Case #, IIN, and BIN assigned :
2019-01-07
NVC Left :
2019-01-15
Consulate Received :
2019-01-16
Packet 3 Received :
2019-02-01
Packet 3 Sent :
2019-02-11
Packet 4 Received :
2019-02-15
Interview Date :
2019-02-28
Interview Result :
Approved
Second Interview
(If Required):
Second Interview Result:
Visa Received :
2019-03-05
US Entry :
2019-04-07
Marriage :
Comments :
Processing
Estimates/Stats :
Your I-129f was approved in 261 days from your NOA1 date.

Your interview took 337 days from your I-129F NOA1 date.
Adjustment of Status

Event
Date
CIS Office :
Newark NJ
Date Filed :
2019-08-25
NOA Date :
2019-08-25
RFE(s) :
Bio. Appt. :
2019-09-19
AOS Transfer** :
2019-09-20
Interview Date :
Approval / Denial Date :
Approved :
Got I551 Stamp :
Greencard Received:
Comments :
Employment Authorization Document

Event
Date
CIS Office :
Chicago National Office
Filing Method :
Mail
Filing Instance :
First
Date Filed :
2019-08-05
NOA Date :
2019-08-06
RFE(s) :
Bio. Appt. :
2019-09-19
Approved Date :
2020-02-19
Date Card Received :
2020-02-21
Comments :
Processing
Estimates/Stats :
Your EAD was approved in 198 days.
Member Reviews:
Consulate Review: Guangzhou, China
Review Topic: K1 Visa
Event
Description
Review Date :
April 5, 2019
Embassy Review :
The consulate is very good and the people there are friendly. The most important thing is for the beneficiary to bring the right form. We didn't know, and we brought the wrong one and got a final processing letter/green form. You need to bring an i-134, and you need to have a joint sponsor that meets the requirements if you are a freelancer, don't work or are a student. Basically everyone brought one and they collected it at the front. It's not the I-864 (which we brought). Translations must be certified by a certified translator and not by the beneficiary or petitioner with an affidavit. If you don't do that you'll get a green slip. They didn't ask us any questions just automatically for the I-134, my tax transcripts and the tax affidavit I wrote explaining why I didn't file income taxes for a few years. The interviewer just asked us to send in the I-134 and a certified translation along with the green slip to the Citic bank drop off. They didn't tell us anything more, and returned the passport.

Another thing here is my time table for getting the visa to help those folks with visa anxiety. This is my experience with the green slip.

Dropped off passport on March 20th
Embassy received March 22

March 20 docs sent
March 23 passport at embassy
March 25 administrative processing with new date (4:45 PM)
March 26 pa with new date at 7:54 AM.
Ceac didn't load 10:45 AM
March 28 date updated bc email
March 29 application moved to non immigrant ready (10:38 AM)
March 29 application changed to non immigrant received (10:40 AM)
March 29 immigrant visa changed to received
April 1 passport status check says that no passport under that number is registered
April 2 change to ap
April 3rd 10 AM ISSUED
April 3rd 4:30 PM cgi website updated from delivery information to passport is still with embassy. Passport tracker updated from no information to say passport is still with post.
April 4- origination scan at 11:23 AM and cgi website says passport is received from the consular section and is currently being processed for delivery.
April 4- 5 PM, passport tracker says visa is in transit
7 PM cgi website says Passport ready for pickup.
April 5- no notification or message, EMS called and immediately left us the package at 4 pm.

Rating :
Moderate
Timeline Comments: 2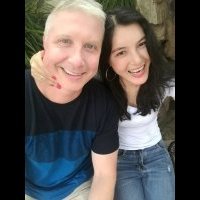 Josh & Li on 2019-02-28 said:
Can you tell me what you mean by administrative review? What was the interview like? Was it difficult?
Roxy And Emmy on 2019-03-03 said:
We need to submit a certified translation of a no criminal from abroad and a joint sponsor. Interview was very easy.
*Notice about estimates: The estimates are based off averages of other members recent experiences
(documented in their timelines) for the same benefit/petition/application at the same filing location.
Individual results may vary as every case is not always 'average'. Past performance does not necessarily
predict future results. The 'as early as date' may change over time based on current reported processing
times from members. There have historically been cases where a benefit/petition/application processing
briefly slows down or stops and this can not be predicted. Use these dates as reference only and do not
rely on them for planning. As always you should check the
USCIS processing times
to see if your application
is past due.
** Not all cases are transfered

ver 5.0