Anthony&Lala's US Immigration Timeline
Petitioner's Name: Anthony
Beneficiary's Name: Laarni Joy
VJ Member: Anthony&Lala
Country: Philippines
Last Updated: 2019-02-07
Add Comment to Timeline


Immigration Checklist for Anthony & Laarni Joy:
| | | | | | |
| --- | --- | --- | --- | --- | --- |
| USCIS I-129F Petition: | | | | | |
| Dept of State K1 Visa: | | | | | |
| USCIS I-485 Petition: | | | | | |
| USCIS I-765 Petition: | | | | | |
| USCIS I-131 Petition: | | | | | |
| USCIS I-751 Petition: | | | | | |
| USCIS N-400 Petition: | | | | | |
K1 Visa

Event
Date
Service Center :
California Service Center
Transferred?
No
Consulate :
Manila, Philippines
I-129F Sent :
2018-04-02
I-129F NOA1 :
2018-04-04
I-129F RFE(s) :
RFE Reply(s) :
I-129F NOA2 :
2018-10-16
NVC Received :
2018-11-28
Date Case #, IIN, and BIN assigned :
2018-11-14
NVC Left :
Consulate Received :
Packet 3 Received :
Packet 3 Sent :
Packet 4 Received :
Interview Date :
2019-02-07
Interview Result :
Approved
Second Interview
(If Required):
Second Interview Result:
Visa Received :
US Entry :
Marriage :
2019-07-25
Comments :
Processing
Estimates/Stats :
Your I-129f was approved in 195 days from your NOA1 date.

Your interview took 309 days from your I-129F NOA1 date.
Member Reviews:
Consulate Review: Manila, Philippines
Review Topic: K1 Visa
Event
Description
Review Date :
February 7, 2019
Embassy Review :
February 7, 2019 K1 Visa interview experience time: 7:10am

Since I was currently living at Sun Residences at Quezon, I have to get up early so I'll be on time. 7am I arrived and it was already packed.
The greeters will designate your line. Just show your appointment confirmation and DS-160 they will put a sticker.
I was assigned on lane 3. The greeters will only need the DS 160 and they will give you a ziplock for your passport. Then you may proceed inside.

The security will remind you to leave your cellphones and gadgets be cause it wasn't allowed. Then when you go through the door. There will be someone who will assist you inside and sot for while. Batch per batch.

Then if your batch will be called. There is a security inspection again and through the sticker on the DS160, it will determine your Section. K1 Visa applicants starts on A so i was lined up for A for Pre Screening.

The Filipino consuls will ask for DS 160, sealed envelope, Cenomar from PS, birth certificate from PSA, NBI clearance, BPI slip and The brown envelope from St Lukes. Note that the certificates should be updated the American consuls will look unto that.

They will ask you basic questions
Name
Birthdate
Status
Previous Marriage
With children or not

Simple questions and if you're cleared you will be proceed to finger scanning.

Finger scanner with American consuls. State name and birthdate.
Scan left 4 fingers, then right hand. Then two thumbs.

Then line up for the last interview. It will be determined by the last number of the code. Even and odd numbers are separated. Mine is 9.

Though it's a long queue, the interview went smoothly.

I got an American guy consul officer.
CO: drop your DS 160, raise your right hand. (Oath)
Me: Yes sir.
Then finger scanning right hand four fingers
CO: so where did you guys met?
Me: Dating website sir
CO: what site?
Me: **********
CO: Is he single?
No children?
Me: answer
CO: do you know his job?
Me: answer

Then he got this white pamphlet and let me grab one for delivery intructions
He just said Congratulations!
I was shocked I didn't hear I'm approved. It was so fast and sudden. Unlike the other lanes with so much questions.

I was still in shock, I guess i need to wait till the courier 2GO to contact me.

Rating :
Very Good
Timeline Comments: 2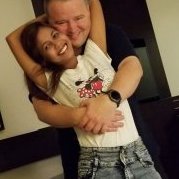 EllisAndRenz on 2019-01-02 said:
Did you guys schedule your interview before your packet left the NVC? Can we do that?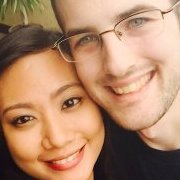 Anthony&Lala on 2019-01-02 said:
hi! Regarding that, i didn't monitor about the packet. What we did was, get our NVC number through calling their number after three weeks, then made DS 160, paid the K1 fee and schedule the interview through online.
*Notice about estimates: The estimates are based off averages of other members recent experiences
(documented in their timelines) for the same benefit/petition/application at the same filing location.
Individual results may vary as every case is not always 'average'. Past performance does not necessarily
predict future results. The 'as early as date' may change over time based on current reported processing
times from members. There have historically been cases where a benefit/petition/application processing
briefly slows down or stops and this can not be predicted. Use these dates as reference only and do not
rely on them for planning. As always you should check the
USCIS processing times
to see if your application
is past due.
** Not all cases are transfered

ver 5.0