millefleur's US Immigration Timeline
Immigration Checklist for S & G:
| | | | | | |
| --- | --- | --- | --- | --- | --- |
| USCIS DCF I-130 Petition: | | | | | |
| Dept of State IR-1/CR-1 Visa: | | | | | |
| USCIS I-751 Petition: | | | | | |
| USCIS N-400 Petition: | | | | | |
IR-1/CR-1 Visa

Event
Date
Service Center :
Texas Service Center
Transferred?
No
Consulate :
Moscow, Russia
Marriage (if applicable):
2016-07-26
I-130 Sent :
2016-12-21
I-130 NOA1 :
2016-12-22
I-130 RFE :
I-130 RFE Sent :
I-130 Approved :
2016-12-29
NVC Received :
Received DS-261 / AOS Bill :
Pay AOS Bill :
Receive I-864 Package :
Send AOS Package :
Submit DS-261 :
Receive IV Bill :
Pay IV Bill :
Send IV Package :
Receive Instruction and Interview appointment letter :
Case Completed at NVC :
NVC Left :
Consulate Received :
2017-01-13
Packet 3 Received :
2017-01-17
Packet 3 Sent :
Packet 4 Received :
Interview Date :
2017-03-24
Interview Result :
Approved
Second Interview
(If Required):
Second Interview Result:
Visa Received :
2017-03-29
US Entry :
2017-06-28
Comments :
DCF in Moscow
Processing
Estimates/Stats :
Your I-130 was approved in 7 days from your NOA1 date.

Your interview took 92 days from your I-130 NOA1 date.
Lifting Conditions

Event
Date
CIS Office :
Date Filed :
2019-04-01
NOA Date :
2019-04-08
RFE(s) :
Bio. Appt. :
2019-04-30
Interview Date :
2019-10-17
Approval / Denial Date :
2019-10-18
Approved :
Yes
Got I551 Stamp :
No
Green Card Received :
2019-10-25
Comments :
Service center: MSC (National Benefits Center)
Citizenship

Event
Date
Service Center :
Online
CIS Office :
Chicago IL
Date Filed :
2020-04-01
NOA Date :
2020-04-02
Bio. Appt. :
2021-02-19
Interview Date :
2021-03-29
Approved :
Yes
Oath Ceremony :
2021-06-16
Comments :
- Received biometrics reuse notice - Oath Ceremony delayed due to illness and was rescheduled
Member Reviews:
Consulate Review: Moscow, Russia
Review Topic: IR-1/CR-1 Visa
Event
Description
Review Date :
March 24, 2017
Embassy Review :
Our experience applying for a CR-1 visa (via DCF) in Moscow was fantastic. We arrived around 8:00am (the official appointment was at 8:30am) and we had to wait in line outside and go through security and registration. You'll pick up a number to be called and a laminated card for IV visas, which you need to hand in upstairs. The immigrant visa unit is upstairs following the red dots on the floor, and we saw a lot of people waiting. You don't, however, have to wait upstairs. It was very crowded there, so we went downstairs and waited there, as they have a screen where you can sit and wait for your number to be called. Downstairs is very spacious and there are many places to sit, plus they have vending machines there.

We waited about 1.5 hours and they finally called us to the first window. There was a Russian lady there who asked for the necessary documents. We gave everything and she asked a few basic biographical information questions, took my husband's fingerprints. She then told us to wait. We went back downstairs and waited around 1 hour before we were called for the interview. The IO was a young American lady, very friendly and nice, who spoke Russian fluently. She asked my husband to take the oath in Russian, then she interviewed us together in English, but mostly just asked my husband a few basic questions about his job and how we met. She also asked me (the USC) a few basic questions. Our interview lasted only about 5 minutes and she told us that once the medical exam results are in, we should expect the visa in the mail about a week later! The only original document they kept was the police certificate, all the other originals (birth certificate, military ticket and marriage certificate) were returned to us.

Very professional IO who was super friendly, the rest of the staff at the US embassy were also very helpful and efficient. The lines moved quickly and all the processes were pretty straight forward. Advice for future applicants: prepare well and it will pay off! We supplied as much evidence as possible (at the I-130 stage) and this is why we think our interview went so well.

TIP for petitioners who want to accompany their spouses/fiancées: you need to call or email before your interview to make sure your name is on the list to get in to the Embassy. This will help you avoid any hassle when you go through security.
Rating :
Very Good
POE Review: Portland

Event
Description
Entry Date :
06/28/2017
Embassy Review :
Very smooth POE at PDX. Just be prepared to stand in line for a while. The CBP guys here are really laid back, but on the other side of that, they aren't very helpful with questions about immigrant visas. We asked about the SSN situation for new immigrants and the CPB officer told us to just go and apply directly to the SSA. Unfortunately, the SSA told us to wait 30 days after the POE date. I wish the officer had just told us that, then we would've have bothered. Overall, though, this is a really easy POE and unless you're doing something suspicious or wrong, don't expect any harassment at all.
Harassment Level :
Low
Local US CIS Office Review: Portland OR
Review Topic: cis_topic
Event
Description
Review Date :
August 27, 2017
Embassy Review :
This is the best USCIS office ever! Friendly staff, relatively short wait times, super clean and modern office. Conveniently located to public transit. We've had to go there twice to deal with an erroneous green card and the staff has been awesome. Even the security guards are nice. If you come prepared with all your docs, I'm sure you'll have a very pleasant experience. It's best to go by public transit as the local street car stops very close by.
Harassment Level :
Very Good
Timeline Comments: 1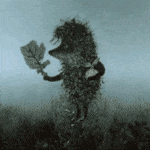 Millefleur on 2019-04-12 said:
ROC I-751: National Benefits Center (MSC)
*Notice about estimates: The estimates are based off averages of other members recent experiences
(documented in their timelines) for the same benefit/petition/application at the same filing location.
Individual results may vary as every case is not always 'average'. Past performance does not necessarily
predict future results. The 'as early as date' may change over time based on current reported processing
times from members. There have historically been cases where a benefit/petition/application processing
briefly slows down or stops and this can not be predicted. Use these dates as reference only and do not
rely on them for planning. As always you should check the
USCIS processing times
to see if your application
is past due.
** Not all cases are transfered

ver 5.0