O&GForever's US Immigration Timeline
Immigration Checklist for O & G:
| | | | | | |
| --- | --- | --- | --- | --- | --- |
| USCIS I-130 Petition: | | | | | |
| Dept of State IR-1/CR-1 Visa: | | | | | |
| USCIS I-751 Petition: | | | | | |
| USCIS N-400 Petition: | | | | | |
IR-1/CR-1 Visa

Event
Date
Service Center :
Nebraska Service Center
Transferred?
No
Consulate :
Ghana
Marriage (if applicable):
2016-03-05
I-130 Sent :
2016-04-09
I-130 NOA1 :
2016-04-13
I-130 RFE :
I-130 RFE Sent :
I-130 Approved :
2016-08-30
NVC Received :
2016-09-27
Received DS-261 / AOS Bill :
2016-10-06
Pay AOS Bill :
2016-10-07
Receive I-864 Package :
Send AOS Package :
2016-10-25
Submit DS-261 :
2016-10-06
Receive IV Bill :
2016-10-11
Pay IV Bill :
2016-10-11
Send IV Package :
2016-10-25
Receive Instruction and Interview appointment letter :
2016-12-27
Case Completed at NVC :
2016-12-21
NVC Left :
Consulate Received :
2017-01-06
Packet 3 Received :
Packet 3 Sent :
Packet 4 Received :
Interview Date :
2017-02-15
Interview Result :
Approved
Second Interview
(If Required):
Second Interview Result:
Visa Received :
2017-02-28
US Entry :
2017-03-17
Comments :
Processing
Estimates/Stats :
Your I-130 was approved in 139 days from your NOA1 date.

Your interview took 308 days from your I-130 NOA1 date.
Lifting Conditions

Event
Date
CIS Office :
Date Filed :
2018-12-17
NOA Date :
2018-12-24
RFE(s) :
Bio. Appt. :
2019-02-04
Interview Date :
2020-07-13
Approval / Denial Date :
2020-07-13
Approved :
Yes
Got I551 Stamp :
No
Green Card Received :
Comments :
Citizenship

Event
Date
Service Center :
Online
CIS Office :
Salt Lake City UT
Date Filed :
2019-12-18
NOA Date :
2019-12-18
Bio. Appt. :
2020-01-08
Interview Date :
2020-07-13
Approved :
Yes
Oath Ceremony :
2020-07-29
Comments :
Member Reviews:
Consulate Review: Ghana
Review Topic: IR-1/CR-1 Visa
Event
Description
Review Date :
February 15, 2017
Embassy Review :
VISA APPROVED!!! I am so happy to say this journey is finally over. Our K1 was denied in December 2015, so safe to say I was a little nervous going into today. I am in Ghana to support my husband and was outside the embassy waiting. Luckily, I didn't have to wait long.

My husband's interview was the first of the day. He was interviewed by who he said was a "kind black woman." She asked the following questions:

1- How did we meet?
2- Who is this cousin you two talk about in your chats? (This question came from chats we submitted at the USCIS level)
3- Why do you refer to him as brother if he is your cousin?
4- Is your wife close with your cousin's wife?
5- Who is this woman you're talking about? (Cousin's mom)
6- Please identify these people in these pictures. (Pictures taken over the past 3 days)

Then she handed him the beautiful blue paper and said you're approved. I submitted a lot of quality evidence during both the USCIS and NVC phases. In addition to the required documents, here's what I submitted before the interview.

USCIS evidence:
- Evidence from trips 1, 2, & 3 (airline receipts, boarding passes, hotel receipts, visa stamps, & pictures)
- Wedding evidence (pictures, receipts for rings, dress, husband's tie, receipt for wedding lunch)
- Letter from husband and I
- Letters of support from my parents and brother
- Highlights from chats (website we met on & WhatsApp)
- Screen shots from WhatsApp calls & Skype
- Confirmation my husband being the beneficiary of my life insurance
- Confirmation my husband is on my health insurance
- Letter from work stating I am now listed as married
- Church records showing we are both married to each other

NVC evidence:
- Evidence from trip 4 (taken after we got married)
- Updated chats, call logs, and Skype screenshots
- Chats between myself and hubby's mom and two sisters
- Chats between hubby and my mom, dad, and brother
- Chats between our mothers
- A family chat group which includes my husband
- Confirmation my husband is the beneficiary of a pension I have

Interview evidence:
- Evidence from trip 5 (As mentioned I am in Ghana to support my husband. I made sure to make copies of my boarding passes and visa stamps.)
- Photos from the three days prior (The photo questions came from these pics.)
- Letter to the embassy letting them know I was in the country
- Stats from WhatsApp (I was able to get screenshots showing the number of messages we have exchanged and the phone calls)
- Updated chats, call logs, and Skype screenshots
- 2017 health insurance confirmation
- Evidence from the other 4 trips (We wanted to emphasize the FaceTime together.)

I truly believe the effort putting together the evidence in each phase paid off. My husband and I also went over questions many nights leading up to the interview. We didn't focus on memorizing things, but rather the way he answered the questions. Make sure your spouse or fiancé sells your relationship. It's not about getting to America...it's about being with your partner and spending your lives together.

I hope this helps at least one person in this group. Good luck to all of you!

Rating :
Moderate
Local US CIS Office Review: Salt Lake City UT
Review Topic: cis_topic
Event
Description
Review Date :
July 14, 2020
Embassy Review :
My husband and I attended his combo I-751/N400 interview this afternoon in Salt Lake City. His original interview was scheduled for April, but was canceled because of COVID. Then rescheduled and canceled again. Finally the big day arrived today.

The officer was an incredibly kind woman and the first thing she did was comment about how our daughter. She then asked us questions for the I-751 green card approval:
Both: How did we meet?
To me: What year were we married?
To my husband: How did we deal with the 2 1/2 years we lived apart going through immigration?
Both of us: What are some conflicts we've had in our marriage?
Me: What was it like meeting my husband's parents for the first time?

She then administered the citizenship test to my husband:
When is the last day to file federal taxes? She joked about during a normal year.
What is Martin Luther King, Jr. known for?
What is one right of a US citizen?
When was the Constitution written?
What happened on September 11, 2001?
Why does the US flag have 13 stripes?

Sentence he had to read: What state has the most people?
Write: California has the most people.

She asked the questions in section 12. Asked for our daughter's birth certificate. And said she was approving both.

Everyone at the office was very kind. My husband and I both walked out saying we felt like the officers in Salt Lake genuinely want to see people get approved.

We are so excited and relieved to be almost done with this nearly 6-year journey.
Harassment Level :
Very Good
Timeline Comments: 1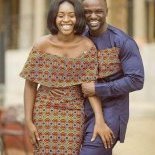 Bayman on 2018-11-11 said:
*Notice about estimates: The estimates are based off averages of other members recent experiences
(documented in their timelines) for the same benefit/petition/application at the same filing location.
Individual results may vary as every case is not always 'average'. Past performance does not necessarily
predict future results. The 'as early as date' may change over time based on current reported processing
times from members. There have historically been cases where a benefit/petition/application processing
briefly slows down or stops and this can not be predicted. Use these dates as reference only and do not
rely on them for planning. As always you should check the
USCIS processing times
to see if your application
is past due.
** Not all cases are transfered

ver 5.0