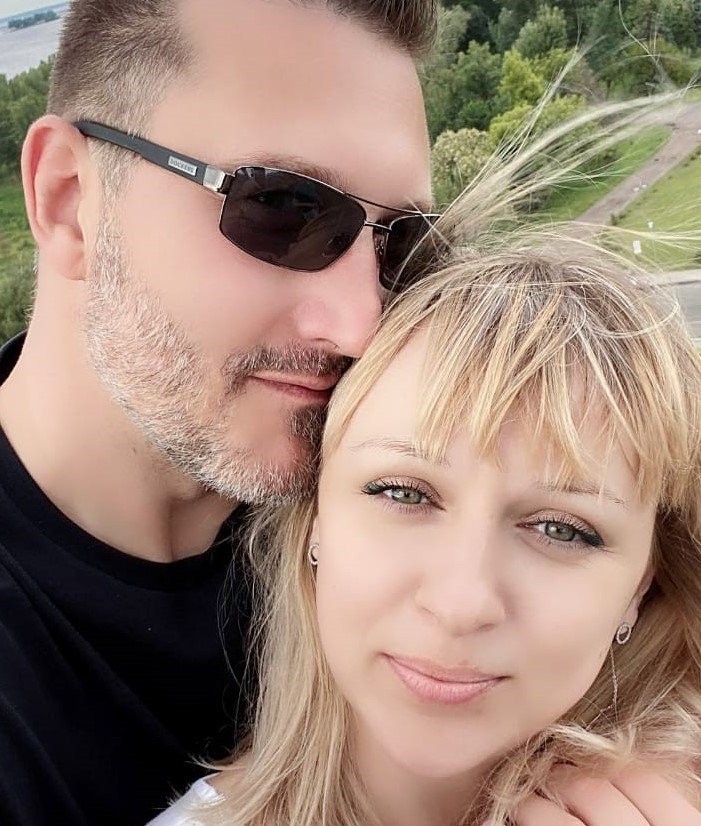 Content Count

20

Joined

Last visited
About Jeremy919
Rank

Junior Member

Birthday

03/09/1978

Member #

400372

Location

Raleigh, NC, USA
Immigration Info
Immigration Status
Place benefits filed at
Local Office
Country
Immigration Timeline & Photos
Recent Profile Visitors
The recent visitors block is disabled and is not being shown to other users.
Boston_Gary

reacted to a post in a topic:

Understanding Process Times

Jeremy919

reacted to a post in a topic:

Meeting face to face - Two year rule?

Yes, as recap. Of all responses and discussions, this is the perfect answer in clarifying and understanding the timeline. · 6-8 Months 129F USCIS · 1-2 Months at NVC (National Visa Center) · Case Number & Invoice Number · 1-3 Months US Embassy Kyiv · DS-160 · Police Clearance Certificate · Medical Exams · Interview Note: My fiancé already has her police certificates. This is different by country. You don't have to wait to get ahead of this unless in some cases the police certificates may have an expiration date. Check by Embassy to get the approved medical facilities for K-1 visa physical exams.

Ok, but then its no longer about understanding K-1 visa timeline. Its about how-to-change K-1 visa to CR-1

If someone asks about K-1 visa timeline, it may be best to refrain from suggesting someone completely change their process to CR1. I understand you want to help. That is noble. Issuing threats or seemingly to-be threats is not. I also want to understand because I also like to help people, same as you.

Choose my words carefully? I imagine that comes with some kind of spanking if I don't. I came here for answers. I got much more clarification from SteveBoston. I don't need anything more.

False information everywhere. Check earlier on page 1 of this topic where someone suggested to change my application to CR1, Google searches for resources, and the USCIS website is about as clear as mud about the entirety of the process to me. I got what I came for. SteveBoston was very clear and concise with a layman's term explanation.

SteveBoston the bionic hero! Thank you!! This is what I was hoping to understand. I was reading that Ukraine started processing. I was not understanding the bifurcated process times. Theres 3 total, now I understand!!! if you ever try to find out "hey I want to estimate when my fiance is on US soil" you only get the USCIS timeline, but its not clear if this is NVC included or anything.. Thank you VERY MUCH for clarifying this!!!! All this information is so aggregated and I'm getting false information from everywhere with small percent chance of clarity through legal BS. Information can be so generic to the point of absolutely useless!

Yea, I am not counting such luck for myself as you've had. I still haven't received my NOA1 since filing July 1. I did get my receipt number by calling in. No one bothered to send it. I'm taking this as a hint of what is to come.

Ukraine embassy Kyiv Ukraine Kyiv embassy is currently is 4-6 weeks.

I understand now. This aggregation is driving me crazy 🥴 10-12 months with USCIS (NOA(x), DS-160, supporting documents, Dr. Appts, Interviews) 1-2 months estimated currently by NVC (Processing for Visa) Current Estimate from Ukraine Embassy 1-2 weeks Total Time: 7.2 - 10.2 months Please correct me if I am wrong. I just want to understand approximately when I will have my fiancé with me here in the U.S. Crazycat indicated 542 days before she can travel ☹️

If you look on the I-129F form, there is an expiration date in the top right hand corner of the document.

Hi Crazycat, thank you for your response! What you said was pretty much what the USCIS website said. I'm having an issue with understanding the meaning of the language used, and expectation. 6-8 months and my fiancé should expect to have her appointment for interview from July 1? Jan-March 2022 she will have her interview if there's no issues or missing info? Or 6-8 months before USCIS will start to review our case and we must wait another 6-8 months before the entire process will finish from July 1 2021? September-November 2022 she will have her interview if there's issue or missing info? I don't know what "inquiry" means. I can ask about our case?

Hi All, I hope everyone is well and healthy. I am not so smart maybe, I am hoping maybe someone can make better sense of the process timeline. My fiancé and I submitted our request in July. Sent to Texas Lockbox and then transferred to California, I checked the process times for the California customer service center on USCIS and this is as clear as mud to me. Estimated time range Form type Receipt date for a case inquiry 6 Months to 8 Months K-1/K-2 - Not yet married - fiancé(e) and/or dependent child January 16, 2021 Is this 6-8 months before our process time will start? NOA2, DS-160 etc etc.. if our process time doesn't start until 6-8 months out our application will expire definitely, our application will expire in June 2022. If someone can help me understand this more, I will be elated!