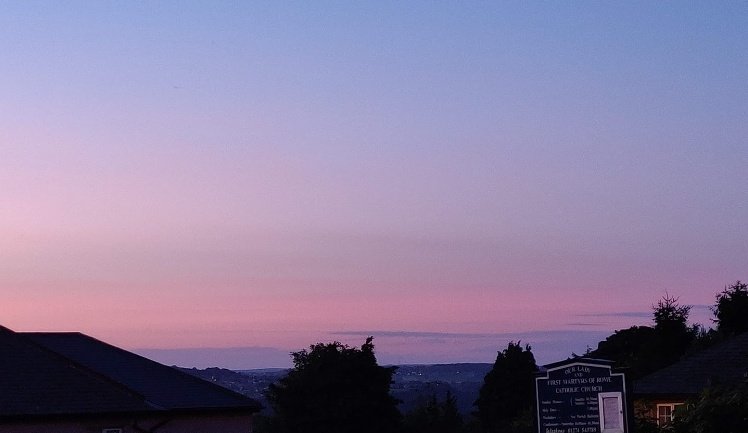 Content Count

55

Joined

Last visited
About Mask
Rank

Member

Member #

359491

Location

Leeds, UK
Immigration Info
Immigration Status
Country
Our Story

We got married in 2018 in uk. Our case was approved in February 2020 and an appointment was scheduled for April. Has been cancelled due to covid, still waiting.
Immigration Timeline & Photos
Thanks, any idea what that costs? I can just do it in the UK and update relevant records there and here

Yeah I've been here exactly 3 weeks today and I haven't received anything yet. I need to pay my green card fee yet (but if my visa is valid for a year then I didn't see the rush in paying it after just about getting together and spending some stress free time) but I want to get my SSN and apply for a driving license etc

I am not sure if I can ask a question here or if I am meant to post a new topic, or if that new topic will be an unnecessary one because one (i.e this, already exists.) I also want to change my surname, not to my husbands. I delayed this process and obviously I should have done it before the GC process. I have my visa now and in the US awaiting Green card. Do you think there is a chance to have my name changed or will I have to do it sometime later once the GC has arrived?

Yeah pretty sure we didn't pay. Thank you! Also, we called the SSN office and they took a number from my isa saying that I just need to wait for my SSN to arrive, I don't need to apply for it. Not sure how accurate that is though..

Mask

reacted to a post in a topic:

No need to apply/pay for a greencard?

Thanks so much as always, so do you reckon I can drive/practice on my UK license for now up till 90 days? I just got here last week and still need to apply for a SSN.. Thank you for all the information!!!!!!! Thank you Thanks!

Thanks, so do I still need to pay the fee for it to be processed? Or do I just sit and wait?

I arrived to the states last week and the immigration officer said I don't need to do anything, my Green Card will come through the post? He said something like I have a year for my visa to expire and then two years for my cr1, he said I have 3 years. This is totally contrary to what I knew, can someone guide me?

Hi from Texas! I have a full UK driving license and I am wondering if you know whether I can learn to drive here using that as I currently don't have a US social security/ID?

So this only changes once it has been printed? Because I checked too and I'm pretty sure it hadn't changed after my appointment

You can contact them via their contact tab and chat to an online agent. They're super helpful and quick. You will need to give them your delivery information anyway as they won't have it already if you're meant to be collecting it. I did check and I don't think it changed.. how about yours?

S&J2013

reacted to a post in a topic:

Why do I have a 1 year visa and less than 2 months to enter US?!!

Ah right thank you so much!!! So it's best to pay before travelling?

Mask

reacted to a post in a topic:

Why do I have a 1 year visa and less than 2 months to enter US?!!

Mask

reacted to a post in a topic:

Why do I have a 1 year visa and less than 2 months to enter US?!!

Ah ok thanks a bunch for confirming. Because if I end up paying twice, there won't be a refund! Thanks a lot! =))))

No don't worry about it, I had my interview last Thursday (16th) and I received my passport today. That too because I had put a DXs office as my pickup location - and they aren't allowing us to go in. The dx couriers delivered it to me for free and I think they did it soon as they received it. So maybe it's best to have it delivered at home directly from the appointment system.

Ah ok thank you, I do feel like we've already paid that though but don't remember..

Ahh so I likely will get it for the normal duration once I receive the GC Thanks!!!!!!