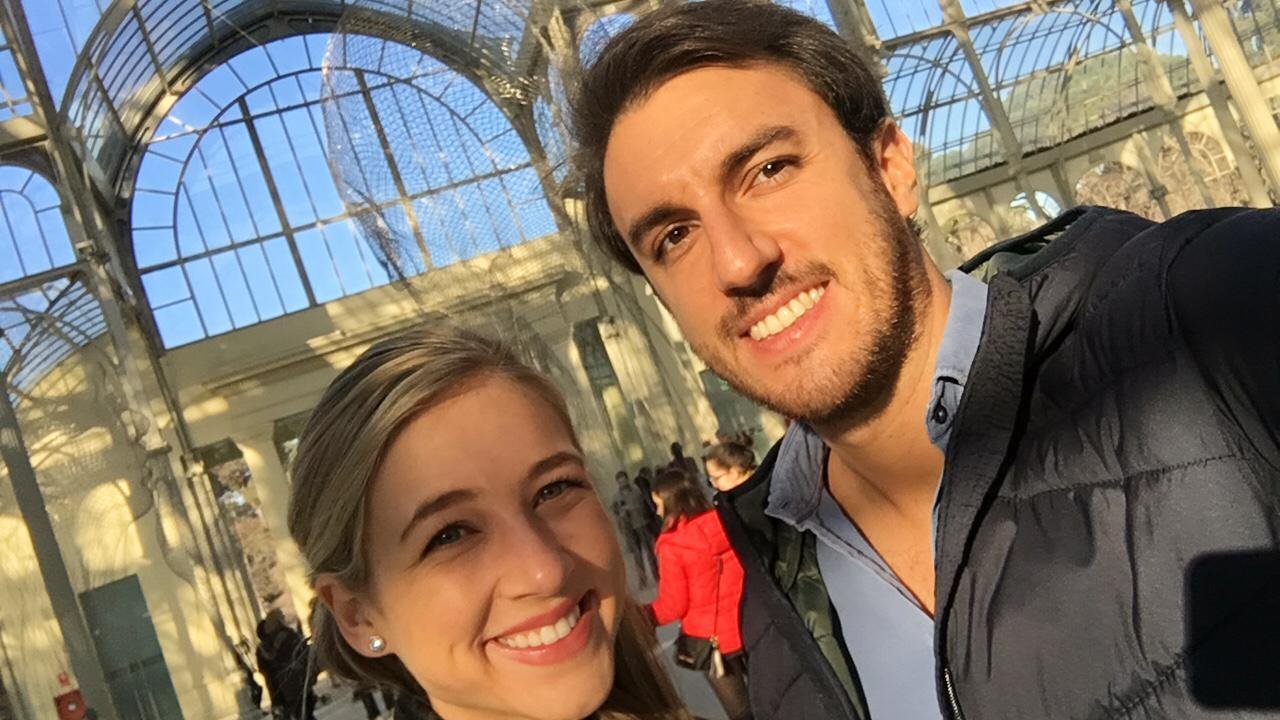 Content Count

24

Joined

Last visited
About LC2010
Rank

Junior Member

Member #

327080

Location

Dallas, TX, USA
Immigration Info
Immigration Status
Place benefits filed at
Country
Immigration Timeline & Photos
LC2010

reacted to a post in a topic:

Negative attitudes in the forum

LC2010

reacted to a post in a topic:

Information on SSN and employment with IR1 visa

Maria66

reacted to a post in a topic:

NVC Filers - November 2019

neilsqueen

reacted to a post in a topic:

NVC Filers - November 2019

Tsh

reacted to a post in a topic:

NVC Filers - November 2019

Juliet57

reacted to a post in a topic:

NVC Filers - November 2019

Bking

reacted to a post in a topic:

NVC Filers - November 2019

AndyRoo6

reacted to a post in a topic:

NVC Filers - November 2019

@LilyJ thank you for the quick reply!! Looks like Madrid should be reasonably quick. I can't imagine being in a country that has a 5+ month waitlist for an interview. Geez. What a brutal process this has been!!

Oh dear. I think I've answered my own question looking in other threads i.e. it al totally depends on the embassy. Welp, more waiting! At least we are used to it now.

LilyJ

reacted to a post in a topic:

NVC Filers - November 2019

Finished submitting docs to NVC 10/23 ; got the email today that we're moving on to the interview stage!! I know the amount of time until the actual interview varies big time from embassy to embassy. But when can I expect to at least know what the date will be? Whether it's going to be Jan 2020 or October 2020, I just want to know so I can get it on our calendars!

Thank you!! He wound up just paying the 100€ or whatever it was to get the French certificate and have it translated. BUT this is very helpful for people in the future who may be looking for solutions to the problem.

Sea Leslie

reacted to a post in a topic:

July I129f K3 Nebraska Filers

@VelsaySame thing happened to us! Husband (applicant) lived in France as a student for 9 months about 8 years ago. We were very surprised to see the requirement for the French police certificate. Please let me know if you call the NVC on your matter and learn anything useful!

And @Nyhearts how did you know when the NVC received it? Did you get an email or have to call? I got the emails that USCIS sent it to NVC about 10 days ago. But I haven't heard anything since.

If I could do it again, I would file as soon as I got my NOA1 for the I-130!! No reason whatsoever to wait based on the data we've seen.

No! Do not send it to your service center. Per USCIS website (https://www.uscis.gov/i-129f), send here: For U.S. Postal Service (USPS): USCIS P.O. Box 660151 Dallas, TX 75266 For FedEx, UPS, and DHL deliveries: USCIS Attn: I-129F 2501 South State Highway 121 Business Suite 400 Lewisville, TX 75067

I agree with @SunnyTiger that the 8-11 or even 13 months outlook may be a little rosy... people who only file the 130 and get stuck with the Nebraska service center are looking at 15 months minimum (from the time you file until the time the beneficiary as approval in hand). The worst part is you have no control over what service center you will get assigned to, and there's no way to predict it.

You do not have to pay the $535 again! It is free if you filed /paid for the 130 already. You send the application to either Lewisville, TX or Dallas, TX depending on what shipping service you use. It is *much* faster to pull together than the 130 application. I did it all in just a couple of hours. Since it's free and easy, I say why not? (Although this new IOE system may change the calculus... no idea.) https://www.uscis.gov/i-129f

To people in Nebraska still waiting: you might still consider filing the 129f. I know at this point it may only save you 1 month, but: 1) One month is still a long time! (I have friends who get miss their spouses when they're gone on 2-3 day business trips 😂) 2) With the way things have been going the last couple of years, God only knows what conditions will be like in October. This was actually my main motivation for filing even though it seemed "late". (I'm an October 2018 filer (Nebraska), didn't learn about the 129f until late June, and didn't file 129f until July 9.) Even though my 130 has been approved now, I worry every single day that the rules of the game are going to change before my husband gets here. I didn't want to wait for October only to find out that months were being added to the process for who-knows-what-reason e.g., a new USCIS director adding another step to the process or redirecting resources. Just some food for thought!

Scroll through the link above (and the predecesor thread - "part 4"). You will see tons of us who recently caught on that filing the 129f speeds up processing of 130 by MONTHS. Without it, people at Nebraska are waiting 11.5–12 months. There is one person in the threads who filed the 129f 2 months ago and hasn't heard back. Other than her/him, everybody else (I'd say at least 10 people, probably more) got their 130 approved within 3-6 weeks of filing 129f. Nobody has gotten a K3. But everybody I have seen who has tried it has said that while they would prefer an IR1/CR1, if they got a K3, they would be fine with it as long as it meant being with their spouse faster. I myself filed the 129f as soon as I saw others experiences. Less than 1 month later my i130 was approved "ahead of schedule". I am making it a personal goal to respond to everybody who asks this question bc I am so sad about the misinformation I got when I started the process. If I had filed the 129f back at the first opportunity, my husband would probably be here already!

It saved us at least a couple of months. And I agree - just doing something - anything - felt better than sitting around waiting.

I bet anything your approval is coming!! Or has already been issued and is coming via snail mail. Fingers crossed!

To add: I hesitated posting this because I didn't want to hurt any feelings. I know how many of y'all are patiently waiting and who didn't file the 129f because we were all told not to. I myself obviously fell victim to the misinformation, and it cost me who-knows-how-many-months with my husband. I decided to go ahead and post it so that there is more evidence chipping away at the misinformation for couples trying to figure out what to do in the future. Maybe it used to be true that filing a 129f was a waste of time. But it seems clear to me that at least for the time being, and at least for Nebraska, and at least for people who would theoretically be fine if they got a K-3 instead of the IR/CR1, it is bad advice to tell couples not to bother with the 129f. I genuinely feel for everyone still waiting. The process is unfair and reflects a complete and total abdication of USCIS's duties, full stop. Even though my husband and I have cleared this hurdle, as a USC, I will continue advocating on this issue because nobody should have to wait 1-2 years to be with their spouse.