Latest VJ Member Visa Approvals - Congratulations!
| | |
| --- | --- |
| Cuanto tiempo de Vigencia Tiene La Visa Inmigrante a los EE.UU.? | |
Posted 06 December 2009 - 04:50 PM
Hola amigos...

Me gustaría saber cuanto tiempo de vigencia tiene la visa de Inmigrante a los EE.UU. ??

Gracias...



---
Posted 07 December 2009 - 08:43 AM
Alexito...

Hay differentes visas de inmigrante... es para la esposa, o un familiar? Hay differentes opciones entonces porfavor especifica de que visa ud habla...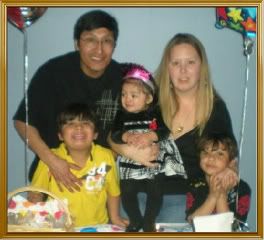 ---
Posted 07 December 2009 - 12:43 PM
La visa sólo es válida para entrar a los EE.UU. y se expira ése mismo día. Ahora, el tiempo legal de estadía varía según la visa que recibió.

Diana

CR-1
02/05/07 -
I-130
sent to NSC
05/03/07 -
NOA2
05/10/07 - NVC receives petition, case # assigned
08/08/07 -
Case Complete
09/27/07 - Interview,
visa granted
10/02/07 -
POE
11/16/07 - Received
green card
and Welcome to America letter in the mail
Removing Conditions
07/06/09 -
I-751
sent to CSC
08/14/09 - Biometrics
09/27/09 - Approved
10/01/09 -
Received 10 year green card

U.S. Citizenship
03/30/11 -
N-400
sent via Priority Mail w/ delivery confirmation
05/12/11 - Biometrics
07/20/11 - Interview -
passed
07/20/11 -
Oath ceremony
- same day as interview
---
---
Back to Top ↑
Didn't find the answer you were looking for? Try asking our
VJ Immigration Lawyers.
Create an account or sign in to comment
You need to be a member in order to leave a comment
Sign in
Already have an account?
Sign in here.
Sign In Now
0 user(s) are browsing this forum
0 members, 0 guests, 0 anonymous users

Important Disclaimer: Please read carefully the Visajourney.com Terms of Service. If you do not agree to the Terms of Service you should not access or view any page (including this page) on VisaJourney.com. Answers and comments provided on Visajourney.com Forums are general information, and are not intended to substitute for informed professional medical, psychiatric, psychological, tax, legal, investment, accounting, or other professional advice. Visajourney.com does not endorse, and expressly disclaims liability for any product, manufacturer, distributor, service or service provider mentioned or any opinion expressed in answers or comments. VisaJourney.com does not condone immigration fraud in any way, shape or manner. VisaJourney.com recommends that if any member or user knows directly of someone involved in fraudulent or illegal activity, that they report such activity directly to the Department of Homeland Security, Immigration and Customs Enforcement. You can contact ICE via email at Immigration.Reply@dhs.gov or you can telephone ICE at 1-866-347-2423. All reported threads/posts containing reference to immigration fraud or illegal activities will be removed from this board. If you feel that you have found inappropriate content, please let us know by contacting us here with a url link to that content. Thank you.