mogiftney's US Immigration Timeline
Petitioner's Name: F
Beneficiary's Name: G
VJ Member: mogiftney
Country: United Kingdom
Last Updated: 2019-12-12
** This timeline is also linked with a second member. **
Add Comment to Timeline


Immigration Checklist for F & G:
| | | | | | |
| --- | --- | --- | --- | --- | --- |
| USCIS I-129F Petition: | | | | | |
| Dept of State K1 Visa: | | | | | |
| USCIS I-485 Petition: | | | | | |
| USCIS I-765 Petition: | | | | | |
| USCIS I-131 Petition: | | | | | |
| USCIS I-751 Petition: | | | | | |
| USCIS N-400 Petition: | | | | | |
K1 Visa

Event
Date
Service Center :
California Service Center
Transferred?
No
Consulate :
London, United Kingdom
I-129F Sent :
2019-05-04
I-129F NOA1 :
2019-05-16
I-129F RFE(s) :
RFE Reply(s) :
I-129F NOA2 :
2019-08-14
NVC Received :
2019-09-10
Date Case #, IIN, and BIN assigned :
2019-09-12
NVC Left :
2019-10-01
Consulate Received :
2019-10-08
Packet 3 Received :
2019-10-17
Packet 3 Sent :
Packet 4 Received :
2019-11-04
Interview Date :
2019-11-14
Interview Result :
Approved
Second Interview
(If Required):
Second Interview Result:
Visa Received :
2019-11-19
US Entry :
2019-11-23
Marriage :
2019-12-16
Comments :
Sent I-129F internationally from Birmingham, England on May 4th 2019 and it was signed for on May 8th 2019. Received notification only by text on May 17th 2019 even though I wrote an email address down as well on the notification form. On the USCIS website it says that the form was received on May 13th 2019. Checked the mailbox at around 10:30 AM on May 24th 2019 and found the NOA1 in the mail, but I suspect it came two days prior as the mail where I live is typically delivered later in the day. I live in California, and was assigned to the California Service Center. The NOA1 I received by mail has a received date of May 13th 2019 and a notice date of May 16th 2019. Case says "approved" on the night of August 15th 2019, no email, text, or visa app notifications. The date listed for approval on the USCIS website is 8/15/19. Received no RFEs. Received NOA2 in the mail on August 19th 2019.

Medical October 10th 2019
Processing
Estimates/Stats :
Your I-129f was approved in 90 days from your NOA1 date.

Your interview took 182 days from your I-129F NOA1 date.
Port of Entry Review

Event
Date
Port of Entry :
Los Angeles
POE Date :
2019-11-23
Got EAD Stamp :
No
Biometrics Taken :
No
Harassment Level :
0
Comments :
Long line, only about three people working, I-94 was sent electronically so didn't receive physical copy at POE. Opened and kept sealed packet. Asked about previous ESTAs and ESTA denials and visits to America, asked how we met, and was let through.
Member Reviews:
Consulate Review: London, United Kingdom
Review Topic: K1 Visa
Event
Description
Review Date :
November 15, 2019
Embassy Review :
Great experience! The time between my fiancée handing her documents to the officer and when she was called back was about 10-20 minutes. Her actual interview lasted about 5 minutes. She gave them the joint sponsors affidavit of support and employer letter and I believe the letter from his bank official and they didn't ask my fiancée for anything else in terms of financial support. The interviewer asked my fiancée when and where we met, who the sponsor was, if we've met each other's families, what I do for a living, and what she plans to do when she gets here and I believe that was it. Stamped her with an approval and said she was approved and she was on her way out. Smooth experience!
Rating :
Very Good
Timeline Comments: 2
Chocolatecookie on 2019-08-16 said:
Congratulations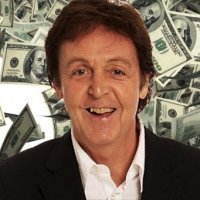 Mogiftney on 2019-08-16 said:
Thank you!
*Notice about estimates: The estimates are based off averages of other members recent experiences
(documented in their timelines) for the same benefit/petition/application at the same filing location.
Individual results may vary as every case is not always 'average'. Past performance does not necessarily
predict future results. The 'as early as date' may change over time based on current reported processing
times from members. There have historically been cases where a benefit/petition/application processing
briefly slows down or stops and this can not be predicted. Use these dates as reference only and do not
rely on them for planning. As always you should check the
USCIS processing times
to see if your application
is past due.
** Not all cases are transfered

ver 5.0