Ann&James's US Immigration Timeline
Petitioner's Name: James
Beneficiary's Name: Ann
VJ Member: Ann&James
Country: Trinidad & Tobago
Last Updated: 2019-01-26
Add Comment to Timeline


Immigration Checklist for James & Ann:
| | | | | | |
| --- | --- | --- | --- | --- | --- |
| USCIS I-130 Petition: | | | | | |
| Dept of State IR-1/CR-1 Visa: | | | | | |
| USCIS I-751 Petition: | | | | | |
| USCIS N-400 Petition: | | | | | |
IR-1/CR-1 Visa

Event
Date
Service Center :
Texas Service Center
Transferred?
No
Consulate :
Trinidad & Tobago
Marriage (if applicable):
2016-10-04
I-130 Sent :
2016-12-22
I-130 NOA1 :
2016-12-29
I-130 RFE :
2017-03-10
I-130 RFE Sent :
2017-06-09
I-130 Approved :
2017-10-26
NVC Received :
2017-11-13
Received DS-261 / AOS Bill :
2018-01-16
Pay AOS Bill :
2018-02-22
Receive I-864 Package :
Send AOS Package :
2018-03-12
Submit DS-261 :
2018-01-16
Receive IV Bill :
Pay IV Bill :
2018-02-22
Send IV Package :
2018-03-12
Receive Instruction and Interview appointment letter :
2018-05-11
Case Completed at NVC :
2018-04-26
NVC Left :
2018-05-14
Consulate Received :
2018-05-15
Packet 3 Received :
Packet 3 Sent :
Packet 4 Received :
Interview Date :
2018-06-20
Interview Result :
Approved
Second Interview
(If Required):
Second Interview Result:
Visa Received :
2018-07-05
US Entry :
2018-11-29
Comments :
After interview, the US Consular said that I was approved but asked me to send in spouse's 2017 tax return together with passport as soon as I am able to.
Processing
Estimates/Stats :
Your I-130 was approved in 301 days from your NOA1 date.

Your interview took 538 days from your I-130 NOA1 date.
Port of Entry Review

Event
Date
Port of Entry :
JFK
POE Date :
2018-11-29
Got EAD Stamp :
Biometrics Taken :
Harassment Level :
Comments :
Member Reviews:
Consulate Review: Trinidad & Tobago
Review Topic: General Review
Event
Description
Review Date :
July 7, 2018
Embassy Review :
When you enter the embassy you have to go to the receptionist and she will give you a folder with a list on the front of the documents you need to put in it. You have to wait until your name is called and you go to window 1 where the lady will check to see that you have all documents as well as give you back some of the copies if she has it in your file, she will also verify info example place that you are going to in the us, petitioner name etc. You wil sit again and wait for your name to be called for the actual interview. The Co was a young african american lady. She asked
1. When, where and how did you meet your spouse?
2. When did your relationship become serious?
3. Where did you get married and who was there?
4. What do you have in common and what do you do when you are together?
5. How do you maintain a long distance relationship?
6. What do you like about your husband?
7. Do you have any family in the us?
8. Do you have any children? Did she ever meet your husband ? Was she at your wedding? Why not?
9. Who proposed? How and when did the proposal happen?
10. Have your husband ever been to Trinidad? Why not?
11. Do you have any proof of your relationship?
It was more of a conversation than actual questions and answer session, the CO was very professional and did not even smile once. At the end she told me I was approved and asked if it was okay if she cancelled my b2 visa. She said I needed my spouse's 2017 tax return and she gave me my passport and the instructions on how to send the documents and passport via dhl. I was able to send the documents on June 25th, visa was issued on July 2nd and I recieved my visa on July 5th.

Rating :
Good
Timeline Comments: 2

NullandVoid on 2019-06-05 said:
Hi good morning, did you receive your visa by dhl or pickup at the embassy?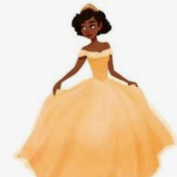 Ann&James on 2019-06-23 said:
Sorry I'm now seeing yor message. There is no pick up at the embassy. There is pick up at DHL or it will be delivered .
*Notice about estimates: The estimates are based off averages of other members recent experiences
(documented in their timelines) for the same benefit/petition/application at the same filing location.
Individual results may vary as every case is not always 'average'. Past performance does not necessarily
predict future results. The 'as early as date' may change over time based on current reported processing
times from members. There have historically been cases where a benefit/petition/application processing
briefly slows down or stops and this can not be predicted. Use these dates as reference only and do not
rely on them for planning. As always you should check the
USCIS processing times
to see if your application
is past due.
** Not all cases are transfered

ver 5.0