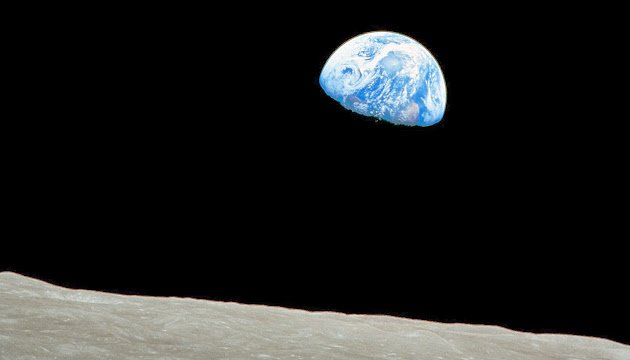 Content Count

11

Joined

Last visited
About tim427
Rank

Junior Member

Member #

319938

Location

Washington D.C., DC, USA
Immigration Info
Immigration Status
Place benefits filed at

California Service Center

Country
Immigration Timeline & Photos
Recent Profile Visitors
The recent visitors block is disabled and is not being shown to other users.
LC2010

reacted to a post in a topic:

NVC can't find our petition

I have no primary source knowledge of that. However, I have seen a post on VJ that said that the petitioner does receive one, and that it may be sent from some place in Texas. No idea of the truth of that though.

See above. Prevailing wisdom seems to be not to wait, and just to get it from the consulate window, since it may never arrive. As such, it seems there is no barrier to scheduling your interview as long as the status is "ready" on CEAC and you have completed the DS-160 and paid the fee. The available times seem quite volatile. The first time we looked, there was nothing until November 15th. Then a day later something opened up mid-August. With such variation, it seems to pay off to be vigilant in looking and refreshing.

Also... P3 Letter link - https://drive.google.com/file/d/1cBWgGJr4a5ay3b4OV28_dC3pgf63ZUr-/view?usp=sharing Visa scheduling / consulate site = https://ais.usvisa-info.com/en-Mx/iv

Thanks @Greenbaum. Appreciate the links. And yes have reviewed the PDF as well. Word in the regional forum seems to be that you can schedule without receiving the letter, but we may wait a bit. Just need to complete DS-160 and pay the fee. Because of the mail in Mexico, sometimes the letters never arrive. And you can get a letter at the consulate as you mention, which is necessary to bring to all of the appointments. If it helps anyone, I did receive a letter via email from the NVC when they sent out the packet yesterday which had the DOS case number. And our status has already changed to "ready" in CEAC, even though the physical shipment hasn't even left Boston much less arrived at CDJ.

Is it smart to wait a little bit before scheduling? Or does it not matter? Our K-1 petition was sent out from the NVC yesterday (7/9/2019), and the physical shipment has not yet arrived in CDJ. I don't think it has even really left haha. However, our status changed to "Ready" in CEAC as of this morning. We should have the DS-160 done later today. Obviously, we aren't going to get the physical letter for some time, but thinking about going ahead and seeing if it is possible to schedule an appointment. I've read a lot of the posts here that state that you do not need the letter in hand before scheduling, and worse comes to worse, can walk up to the window at the consulate prior to your appointment and have them print you out a letter. But don't want to jump the gun and do anything that gets too far ahead of the consulate (but if the consulate has already changed it to "ready" - I assume that means they have the electronic petition?).

Joining the club here. Finally got the NVC case number today... and it was assigned early enough that it should be on the shipment tomorrow. My NOA2 approval notice was dated 4/26/2019, so it took a while. Bounced back to USCIS and then back to NVC for unspecified reasons for about 10 weeks. Going to complete DS-160 shortly. I know steps can be started before the petition reaches the consulate, but does that include fee and scheduling? I've looked at the P3 for CDJ, and it doesn't say much about when you can schedule, though I'm looking through regional forums for the exact answer. I know appointments tend to take forever in CDJ so just trying to do as much upfront as possible. Thanks for all of the wisdom in the thread left for us that are following!

Heard back from NVCResearch today. Petition had been sent back to USCIS about 3 weeks after I received the NOA2 (no explanation given, although they did provide the date that it was sent back). The email from NVC said to direct further inquiries to USCIS, so I did... (would recommend the "do nothing" strategy on the phone to get through to a rep) - the folks were helpful both times I called (though I believe I went straight through to a Tier 2 Immigration Officer the first time). I was able to get some details about the transit back and forth. My petition was sent back to the NVC a few days ago, so hoping that it gets there soon and stays there and is processed as normal this time. There are some threads on why this might occur - it tends to be a paperwork snafu where not everything is sent, the petition is improperly or not stamped, or information was missing from the petition and USCIS did not catch it (which I would guess is the rarest). If you are in a similar situation, I would recommend talking to humans at both agencies to track it down. There is not much you can learn besides through those channels. Best of luck to everyone.

No I have not - nothing from NVCResearch (6 days ago) and nothing from a note I sent NVCInquiry about 2 weeks ago. Also have not reached out to USCIS yet.

Hey there - in a similar position, April 26 NOA2 / K-1 filing rather than IR/CR-1. Also sent something to NVC research earlier this week. It seems that this is not uncommon, though it occurs only to some small minority of applications. There are a couple of other threads on this as well, which I found helpful (search NVCresearch etc. to find them). I'm likely going to reach out to USCIS sometime next week if I haven't heard anything by then. Some other users have described favorable outcomes from checking in with them (i.e., the application had not been sent to NVC yet). But it also seems common for USCIS to say they have 90 days to send it along. The NOA2->NVC monthly threads have a nice summary document put together by Greenbaum that includes all of the contact details for both agencies and other helpful tidbits. I'm not sure what creates the randomness in mail and transit times over to the NVC, but that is how it seems to be.

April 26 NOA2 received here, for a K-1 petition going through CSC, and in a similar circumstance of nothing yet received from NVC. I have just recently been in contact with the NVC and they told me to go the NVCResearch@state.gov route (scanning NOA2 etc.) and they will try and figure out where the petition has ended up. I also emailed the NVCInquiry mailbox about a week ago and have not heard back on that. I haven't contacted USCIS yet. Is it worth doing so in this time frame? It has been more than 45 days since the NOA2 date, but not the more than 90 days that USCIS seems to claim it sometimes takes them to forward a case. But it also seems 90% of cases in the VJ Timelines with a similar NOA2 date have made it to NVC far sooner (1-3 weeks), most with interview dates already. So a little frustrating. I also noticed that my NOA2 receipt number is the same as the NOA1 receipt number -- not sure if that is regular or not. When checking that receipt number in the USCIS automated online system, it only shows "received your case" and information from the NOA1. So I have a hunch that USCIS has not yet sent it or it is collecting dust somewhere. Hoping someone has some ideas (and thanks Greenbaum as you seem to be the authority in every thread I search on this topic!).