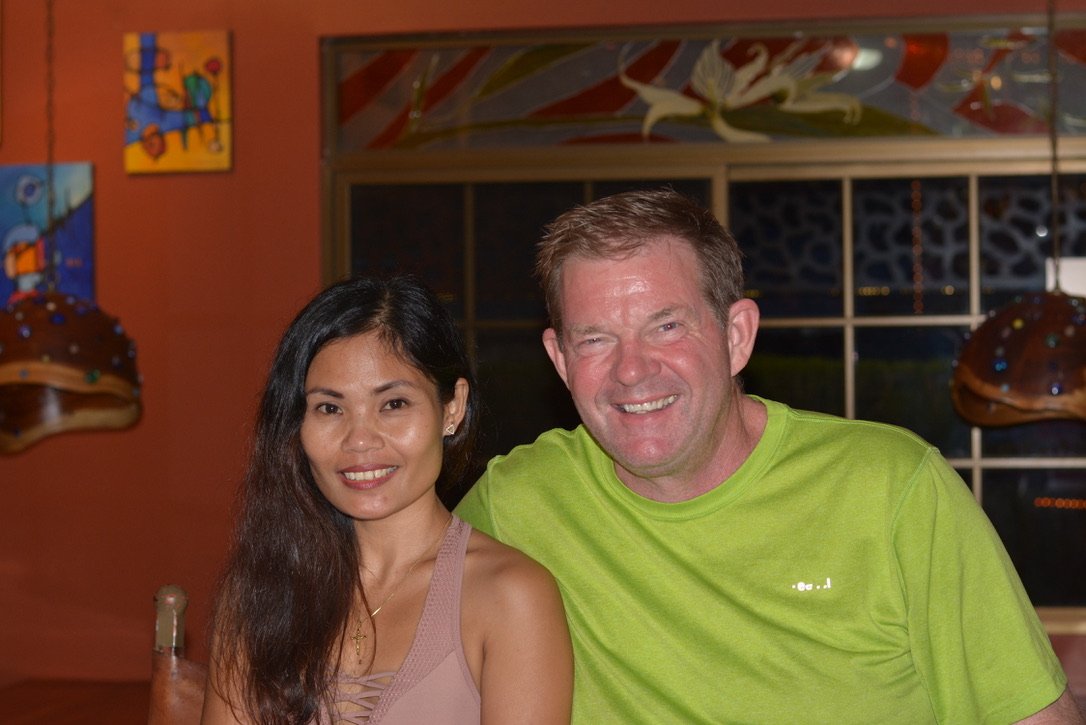 Content Count

27

Joined

Last visited
About JoSteph
Rank

Junior Member

Member #

314446
Immigration Info
Immigration Status
Place benefits filed at

California Service Center

Local Office
Country
Immigration Timeline & Photos
Recent Profile Visitors
The recent visitors block is disabled and is not being shown to other users.
Like you said, it's pretty much a fact that the I-944 wasn't made for K-1 immigrants. My point exactly. The form and the questions asked are more redundant and asinine than anything I've ever filled out for immigration. It is clear they didn't think it through - They allow men and women in this country to qualify to bring in their spouse or fiance, the standards are very low. The income which qualifies is barely over food stamp qualifying pay. Yet they allow them to bring in another human being with a promise that they will be responsible for 10 years if their spouse/fiancee ever decide to request public assistance. Many do go onto milk the system, so they should fix immigration on that side of the equation. Raise the bar to sponsor a new citizen. Post a bond, make 2x the minimum, but once qualified, forget the foolishness that comes from then qualifying the spouse. Most would not qualify from an education, language, income history or asset standpoint. Then add the fact that they could not possibly have a credit rating in the US yet and you wind up with a trip back to qualifying the sponsor all over again. The most amazing question on the application relates to income from illegal activities. I can't imagine the intelligence deficit of someone who is involved in illegal activities deciding to declare that they do indeed make XXXX dollars per year from selling drugs, stealing cars, robbing banks, etc. They are by definition, liars, cheats, thieves and robbers and the government hopes to get them to answer honestly when asked if they make any money illegally? This is the end of my rant, sorry to go on, but this form will go through major revisions, I am quite certain of that. It just won't be in time for our journey.

Thanks, I get that, what I'm having trouble wrapping my head around is the fact that a K-1 Visa is approved based on the resources of the sponsor. Now with the new rules, once the innocent spouse comes here on his/her spouses promises to take care of them, the government changes gears and says - ok applicant, why should we let you stay here? Show us your degrees, your SSN, your credit history, your assets. Give us your bank statements, your debts. We want to decide if you should be allowed to stay here now that you are here based on your husband/wife's financial strength, prove to us that you are qualified -- Oh and by the way, you can list your wife/husband's income, tax returns, assets, liabilities, too, but we want to qualify you before we say yes to giving you a SSN, Adjustment of Status, EAD. Really not a well thought out part of the immigration experience.

The new ruling on I-944 is anything but clear. I haven't found a resource showing whether I as the sponsor of my wife and her 2 children, fill it out or whether she fills it out - It is logical to think that I as the sponsor would fill that form out since it is my income and my assets that qualify me to be a sponsor -- This I-944 is intended to keep people from staying here and becoming dependent on the government, I applaud that as I know many immigrants who have moved here and live off of welfare, medicaid, public housing etc. Any seniors here who can shed some light?

adjustment of status vs ssn - Fiance' now wife got here on March 17, 2020 - We've already gotten married - need to do SSN and AOS - do we apply at same time or one vs the other?

 

Since you haven't filled out your timeline it makes is a little hard to be sure where you are in the process.   It's always recommended to show your timeline so people can understand exactly where you are before offering advice.   In this case I am going to assume where you are in the process and offer a little advice.   Here it is.....You can't get a SSN until she has a green card.   The recommended short cut is to file a i-765 at the same time as your i-485.   The i-765 is free and even if she does not intend to work the form has a place to request an automatic issuance of the SSN.   You should receive your social security card no later than 7 business days after you receive your EAD from USCIS.  

Well at 2am when Philippines shuts down trapping your family - you think of all kinds of crazy ideas - Thankfully the government re-considered and is cancelling the seminars but issuing stickers which are required for travel so we are still on for travel Tuesday - HOPEFULLY.

*** My fiancee and 2 sons flew to Manila from Iloilo last night to beat the domestic travel ban - her CFO appointment was set for Monday the 16th - now the CFO office is closed so - I'm trying to find out if I just rebook her on flights going to Costa Rica - which she has been to before with me - - I can purchase round trip tickets and my theory is to have her get off the plane in NYC - and take a domestic flight from there to Nashville - The only hiccup is that when she tries to get on the plane in Manila she has to go through immigration and they will ask her destination and she will say Costa Rica - -purpose of trip vacation - they may or may not look at her flights to see what her route is and if they see that United States is a transfer point - then see that she has a valid and current K1 Visa - they will say "nice try" but you have to have a CFO sticker -- to which she could say - I have to have a CFO sticker to go to Costa Rica? -- I don't know - my brain is telling me that it won't work - but my heart is hoping that they will just let her fly since her stated destination is Costa Rica and she has many stamps on her passport including Panama, Costa Rica, England, Thailand, Singapore -- ????

Hi everyone - I can't imagine anyone who is dealing with immigration is asleep right now. - My fiancee was scheduled for her CFO seminar on Monday the 16th of March - she has her US VISA - but Philippines requires a seminar (you guys know this) - CFO - website just announced cancellation of all services starting Monday the 16th -- except for people who have to pick up their stickers from previous seminars - Knowing the Philippines like I do, it is not very likely that any government official will try and be helpful to my fiancee when she goes there on Monday to see if they can waive the seminar in this crisis situation and issue her sticker since she is stuck in Manila - (travel ban in place domestically, starting tomorrow the 15th) - she cannot leave Manila and provinces can't travel to Manila - So my crazy idea is this: SENIOR MEMBERS ESPECIALLY WELCOME TO ADVISE. - Last year, my fiancee traveled to meet me in Costa Rica for a month long vacation and she had no problems getting out of Manila - just a quick interview with immigration - I thought - maybe I could buy her a ticket to Costa Rica -- Interestingly enough - her flight would connect in Houston, TX before departing for Costa Rica - she has a 10 hour layover in Houston where she would be required to go through immigration before boarding her United Airlines flight for Costa Rica - she would of course have her bags with her as she goest through immigration because she has a 10 hour layover - they always give you your bags when you switch airlines internationally with long layovers -- so did I mention that she would be connecting in Houston, TX? - So my idea would be for her to go through immigration and when she goes through - she shows them her fiancee visa and she tells the immigration official that we routed her through Houston and I am there to pick her up - I know the US government only cares about her US Visa - the CFO sticker is a joke and a money maker for Philippines -- I'm thinking we can possibly take advantage of the situation by doing this -- IDEAS????

We are approved in Manila, waiting for the passports and visas.===== I tried writing to the Embassy there and pleading my case because of the growing travel bans. They responded by acknowledging all of the compliments I gave them about how good they have been to us so far. They said thank you for the kind words, but completely ignored my request to expedite. I think the problem with asking for an expedited Visa because of a potential pandemic or travel ban because of health fears is this; why should you get preferential treatment over every other filer who is in the same boat? If they expedite you ahead of those who are in line in front of you, that isn't fair to the others who will be just as affected by the same issues. Be patient, as long as you aren't immigrating from China, you should be next in line, assuming you are next in line.

We were approved - I sent a 3 inch thick 3 ring binder with 37 separate exhibits. I wrote a letter detailing our journey and with each point, I referenced an exhibit. It must have worked well because they acknowledged receipt of our Response to the RFE on 9/11. We received our NOA2 on October 9. I tried very hard to document everything about our relationship and the trips we have taken together because the RFE seemed really focused on a doubt that our relationship was legitimate.

Our goal is to avoid having to go to Manila to do this - hopefully, NBI in Iloilo will accommodate our request. Thanks again.

Thanks Hank - very much appreciated - my question was poorly worded. We know that no package is coming to her, but the transfers between NVC and USEM - but she worked in Singapore for 15 years and will require police clearance in Singapore. On their portal, they require proof of why police clearance is needed. We will use the NOA2 and the requirements list from USCIS website requiring that she get police clearance for any place lived in more than 6 months. But she lives in Iloilo and we are not sure if she can use the fingerprints she gets from NBI - she has an appointment on the 23rd. Some people keep telling her that she has to go to Camp Krame in Manila. Is that true or can we use the NBI - paperwork?

Thanks for responding, she worked in Singapore for 15 years so we have to have COC from Singapore - Singapore Police require fingerprints from Philippines if the applicant is no longer in Singapore.