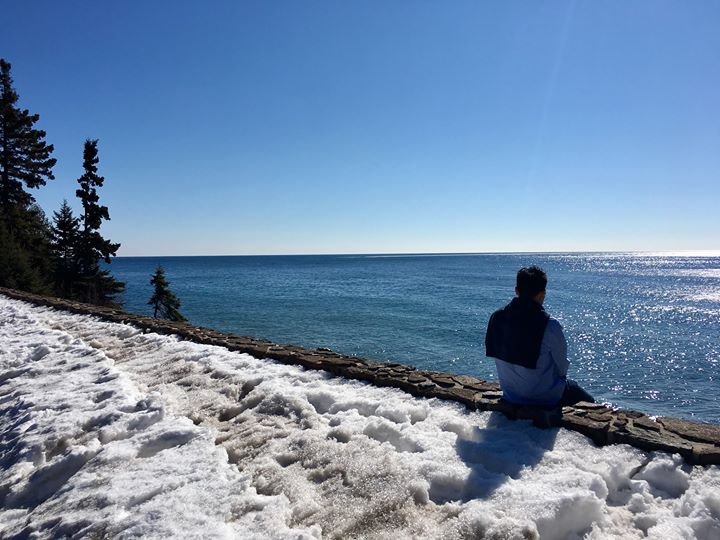 Content Count

29

Joined

Last visited
About Weston
Rank

Junior Member

Member #

303932
Immigration Info
Immigration Status
Place benefits filed at
Country
Immigration Timeline & Photos
Recent Profile Visitors
The recent visitors block is disabled and is not being shown to other users.
I think the right way to do is as long as you can check your record for coming to the USA on i-94, then you are free to apply it.

It would be a risk to do so, but if you never try it, you would never know. For my case, I got an interview appointment from USCIS after the case has automatically abandoned. Some days later I received another cancellation letter that to explain how they saw there is a records showing me left the country before granting the Advance Parole. Before I departure the country, I called USCIS, a representative told me I can use the AP to return to the USA, as long as i have it. Unfortunately, i didn't get the approval.

There is another way that it's applying a k3 visa.

I think everybody would agree with you to fill cr1 for her, and it's the better way for her to come back to the U.S.A.

Fantastic~ Congratulations!

I had a non valid for work SSN. For 2017, we only provided my SSN and for my occupation is student. Because i didn't make any income in the USA, we thought that i do not have to mention my worldwide income.

Thank you JoJoJoJo for your advice. Actually, I am looking for a tax professional, but do not receive their response yet.

Dear VJ, Does anyone has knowledge about filling Taxes return? If my spouse fill his taxes return as married filling jointly, do I have to report my income from another country, as I am non-resident of U.S. ? Or only report any income I've received in U.S. , if I have? As I learn it from somewhere else, we can fill the status like married filling separately, then I do not have to report my income from another country. But, we done our 2017 taxes return as Married Filling Jointly already. I am concerning that is there any impacts in the future, as I will have my CR1 interview next month? If yes, how to avoid it? Thank you for your time. Have a good day.

Wonders, what kind of documents do you submitted to?

NikLR

reacted to a post in a topic:

Police certificate

Ok. For my country (China) we only a date when the police certificate has issued.

I don't think the decision is making by the country, and as NVC required that the expiration date is valid for 1 year when getting it from the police office. Checking for more details: https://travel.state.gov/content/travel/en/us-visas/immigrate/the-immigrant-visa-process/collect-and-submit-forms-and-documents-to-the-nvc/step-5-collect-supporting-documents.html

Hello Rameez, I am happy that your case has approved by USCIS. and as they said it on above, the NVC would take about 8 weeks of awaiting for data entry into their local system. And also, I wanna telling you that you are not the longer applicant in waiting. But will get there soon.

Hi everyone, I am an immigration applicant, recently we have been waiting for NVC's receipt letter, as our I130 has approved by USCIS in DEC 2018. As the letter said we may receive a receipt notification from NVC within 30 days. Util today, we still not receiving anything from them. We tried to contact the NVC via ASK NVC . When we filled out the form and submit it, but we faced an error that it said Invalid Date of Birth. as check, the Principal Applicant's Date of Birth:* is incorrect. The correct Date of Birth should provide the Petitioner's Date of Birth, instead of Applicant. For this issue, i think is the I130 information for petitioner, not for applicant yet. and they should verify the data from applicant or to change the title as Petitioner's Date of Birth of the require form. It makes annoying. I hope this sharing may help someone who has the same issue.

Brazil/US2018

reacted to a post in a topic:

SOCIAL SECURITY WHEN ARRIVING TO THE U.S K1 VISA!

Hi Brazil, Not sure if you've got an answer for your request yet or not? I recall that i didn't wait for 2 weeks for applying the SSN. I submitted it after about 2 days when entering the USA. Hope it could be a little help for you.