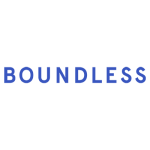 We are a team of immigrants and experts (leadership roles at the Obama White House, Microsoft, and Amazon), who have struggled with our own journeys through the complex U.S. immigration system. Just like millions of other families, we've had to choose between paying thousands of dollars in legal costs for attorneys or spending months trying to figure out how to do everything ourselves. We knew there had to be a better way. That's why we've created an affordable, comprehensive experience that offers immigrant families the best chance for success in their applications. 
Quote

"I thought the process was great! Everything was very easy from the beginning to the end. What you're doing is overdue: making a service like this available to everyone without having to pay thousands of dollars for an attorney." - Adam & Charmay
 
At one-fifth the typical cost of an attorney, Boundless customers can complete all of their application requirements in under two hours through our website, plus receive support from an independent, top-rated attorney. No other immigration solution provides anything close to this level of expertise, convenience, and affordability.
 
Today, Boundless helps more spousal green card applicants than any law firm. We have been featured in The New York Times, Bloomberg, Univision, and more as a trusted partner and guide for immigrants. We are proud of our 100% satisfaction guarantee — if you aren't fully satisfied, we will refund your money. 
 
We believe in being the absolute best at what we do and therefore currently specialize in two products: CR1/IR1 Spousal Visa (Marriage Green Card) and U.S. Naturalization. We are constantly supporting new services and visa types as we grow. 
 
We look forward to helping you succeed in your immigration application. Head over to www.Boundless.com/VisaJourney/ to learn more. 
Click Here to Learn More!
---
Company Services: Immigration Document Filing Service
---
User Feedback
There are no reviews to display.