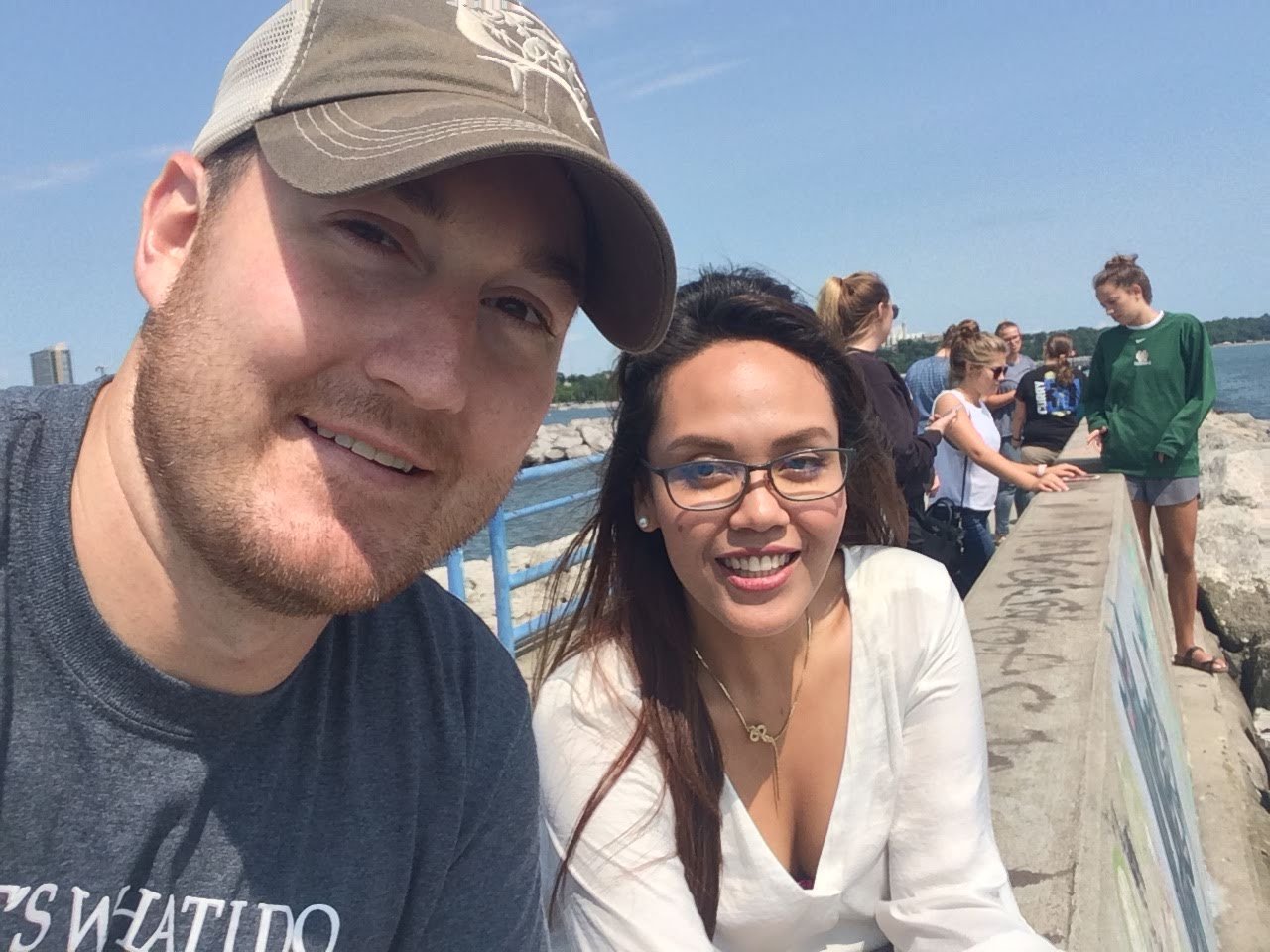 Content Count

16

Joined

Last visited
About Lia Luisa
Rank

Junior Member

Member #

334089

Location

Tagaytay, Cavite, Pilipinas
Immigration Info
Immigration Status
Place benefits filed at
Local Office
Country
Immigration Timeline & Photos
Recent Profile Visitors
The recent visitors block is disabled and is not being shown to other users.
No, it has to be a copy from PSA I had to fly to the island where I was born and request the local civil registrar to endorse a clearer copy to PSA. It took about 3weeks to 1 month. and i had to keep calling to follow up both LCR and PSA after it was endorsed. Keep a record/transcript of your request

That happened to me too. There were a couple of times that the docs I submitted online went missing and I just kept re-submitting them instead of questioning it. Until all docs were all submitted and approved. Unfortunately there's no good that comes out of questioning it or calling or emailing NVC (at least for me & based on my experience). I just had to follow their rules to the T until they were all accepted. **Mine took five months !!! (because NVC didn't accept my blurred Birth Certificate copy. They didn't accept a clear copy from the Local City Registrar's Office where I was born. I had to look for a way to get a clear copy from the provider they required it from) Good luck!

Lia Luisa

reacted to a status update:

SEPTEMBER 23-24, 2019 - MEDICAL EXAM at SLEC Hello everyone! This post is mostly help

Thanks so much, I figured as much, but I knew for sure that tax transcripts were a must in our embassy as well so wanted to get more info about that specifically. But I agree to asking others who did the interview in the PH , what's ok in other embassies may not be ok in ours and the other way around 😂

Thank you so much, appreciate it

Hi, I also have my interview coming up on the 28th Oct and preparing all docs to bring. Just wondering if the ones you mentioned here are also the same ones for me if my interview is in the Philippines Embassy? Also: 1. For the tax transcripts, we submitted 2017 online because we filed end of March 2018. Should my husband also send in 2018 tax transcripts for me to bring to the interview since a year has passed already? And he has since filed his 2018 taxes? 2. Is getting it froM IRS online acceptable? hope i got all the information about tax transcripts correct. Thanks for your time! -L

Hey thank you so much for getting back to me Appreciate it !! Will submit a request too. Blessings on your journey!!

Hi Alex, if you don't mind me asking, what was the reason for your expedite request? we're also thinking of doing the same but just gathering information as to what kind of reasons are usually approved for this. if you don't feel comfortable posting, no worries. just that the process is taking longer than the 12-14 month time frame for our particular case and we'd like to start a family soon as i'm already 37 y/o. just wondering if a reason like this has ever been accepted or denied for the reason to expedite. thanks again, best of luck to you. Luisa

Okay, this is good. Thanks Paul and Mary! Just to confirm, you've been through this? Just asking because my husband just talked to an Immigration Atty. and the Atty. said I had to have it registered here in the the Philippines before my interview comes but I wanted to get a second opinion from people who has gone through it. Also, you mentioned cemar.., do I still need a cemar? If I've been married before? i do have my annulment papers.. Again thanks so much for the time and effort.

Hi beautiful people! I just wanted to see if anyone here has ever gone through a similar situation. But first, background: home country: Philippines date of marriage: July 29, 2017 place of marriage: Wisconsin, USA USCIS application for green card start date: end of April 2018 The situation is this: We're waiting for the approval of the last document that I need approval for (my birth certificate// process is delayed because of an "unclear document" but that's a different topic) and as I was scrolling through Philippine US Consulate Reviews, I chanced upon a review that encountered issues regarding "no on the spot visa approval" because the applicant never registered their marriage in the Philippines resulting in her going home without a visa ( screenshot of review attached and this is the link: https://www.visajourney.com/reviews/index.php?trim=no&cty=&cnty=Philippines&page=8&dfilter=5&topic=IR-1/CR-1 Visa ) My question is should I have registered our marriage here in the Philippines before the application? Should the marriage already have been registered here in the Philippines before my interview takes place? [Because based on research, it apparently takes 6 months to a year for our marriage to be successfully reported to PSA (Philippine government office in charge of these things) Will I run into issues if my interview comes and our marriage is still in the process of being "reported"? Hope my questions are clear enough. Thanks in advance!

Okay I will call them. Then follow it up with email. Just want to know exactly why they're not accepting it and what I need to submit exactly.

Blurry with shadows.. "Poor contrast issues can easily be corrected in Photoshop or similar programs." --> so scan it then edit via photophop?

Thank you Hank_ , I've decided to fly to the place where I was born and request for LCR to request PSA to provide a clearer copy of my BC. I very much appreciate giving me NVC's number. I will also call them. Their business hours is US timezone, right? Thanks everyone!!! You're all really great !!!

This is very helpful MarryMe, thank you. I've decided to fly to the town where I was born and request my local civil registrar to endorse a clearer copy to PSA since their copy is clear to start with. Hoping for the best!

Hi Daisy, yes the document is in English. I do agree that it's hard to read. 96% of what is on it is hard to read. From my full name to my parents name, everything. It's how it's printed fron the Philippine Statistics Office which seems odd since the original copy from the Local City Registrar's office (where I was born) is clear enough to read. But your suggestion "..attach a translation and certification of ability to translate, along with a note explaining the issue." Anyone here have had to go through this? And has maybe tried Daisy.Chain's suggestion at all? "Translating English to English might be interesting.. but maybe you could make it clearer if it's hard to read or rephrase it a little?" --->> I've tried to scan both copies from Phil. Statistic's Office and Local City Registrar's office and put a note that they are both the same documents that support each other. But they still came back and said it's "invalid" 😕 Thanks Daisy!!