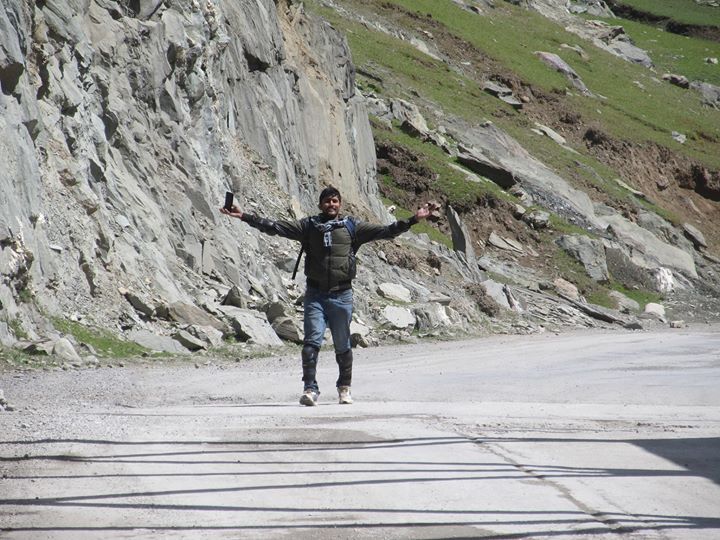 Content Count

89

Joined

Last visited
About ddy51
Rank

Member

Member #

286742
Immigration Info
Immigration Status
Place benefits filed at
Local Office
Country
Immigration Timeline & Photos
Recent Profile Visitors
The recent visitors block is disabled and is not being shown to other users.
Hi there. We had a similar situation and lots of other people are facing the same now a days. But the only difference these cases (including mine) and your case is that we faced the issue before interview (at NVC stage) while you're facing it afterwards. IMO, it doesnt make much of a difference. What I can tell you is that solution to your problem is going to come from NVC and not the consulate. So you call NVC and request them to reopen the add a joint sponsor tab for your CEAC portal.

ddy51

reacted to a post in a topic:

Case Complete to Interview February 2019

😁 hahaha... Oh dear you are thinking exactly what I am thinking. I asked @O&O the same question about Lagos consulated being shifted to CEAC processing in July/August 18.

If Visajourney is a bogus forum where people post fake updates and timelines then I believe I might be wrong. But even if it is legit, it wont be a viable proof. Why can't NVC itself check itself. They dont have to do an extensive search by putting in many filters. Just check the last case they scheduled for interview and they'll have the proof.

NVC is not* doing the FIFO properly.

Wow. It has been the most frustrating wait of my life. CC on Oct 2. Since then all CC from Oct, Nov and almost all from Dec have been scheduled interviews. Yet I stand here waiting. Been waiting for more than 3 months now. Tried expdite request which was rejected by the consulate saying " To be fair to all candidates, NVC schedules interviews in the order they are completed". Tried congressmen. Senator didnt respond, representative asked the NVC about the status and gave us the same. Do we have any other place where we can raise the issue?

Nope. Not true at all. CC: Oct 1, 2018 PD: Sep 12, 2017 No interview dates yet.

AnuR

reacted to a post in a topic:

Case Complete to Interview January 2019

I don't want to sound pessimistic but this is on basis of my research and experience over the last one year of the case complete to interview progress. Most likely time during which you can expect to receive interview dates is the last week of month (Usually 26th -28th of the month). This pattern was followed during the abnormal last month as well. And apparently that time of the month is over and if my hypothesis holds true we are looking at December end now with February interview dates. Only thing which suggests that we might get interview dates this week is that very few interviews have been scheduled till now.

ddy51

reacted to a post in a topic:

Case Complete to Interview January 2019

CJlove

reacted to a post in a topic:

Case Complete to Interview December 2018

I got RFE at USCIS stage but after that as well NVC has been super slow in appointing interview date, been almost 2 months of idle time. Till last month everyone was getting interview date for the month after, without fail. I dont see anyone here with CC date before 20th Sept 2018, for mumbai Consulate. But God knows what went wrong last month that they scheduled only a handful of interviews and those too were very randomly selected. Mumbai generally is not slow, majority of the people with CR1 filing from January 18 are already there in the states with their spouses. Its just some people are running outta luck.

Filed for CR1 on 12 Sep 2017, got CC on 2nd Oct 18, still waiting for interview date for mumbai consulate.

Trif2018

reacted to a post in a topic:

Case Complete to Interview December 2018

Taffi111

reacted to a post in a topic:

Case Complete to Interview December 2018

I called them yesterday and they said they'll start scheduling interviews for January month at the End of the day. But I guess they did not.

@willcrack not true. I have seen people with cc later than mine and pd from Feb-March 2018 getting interview dates. My pd is 12th Sep 2017. And this time it doesn't seem like "vacated slots because of cancellations" filling, because those numbers are very less. So many people have got interview dates last few days which is not usual.

hoping that they are... In the same boat. You missed the November Date by a whisker.

They have appointed interviews for people whose cases were completed almost recently. But no sign for people like you and me. Hope we get it soon. Anyways have not seen anyone getting interview dates in the first half of December I feel that slot is still vacant and we will get interviews in that time only. Fingers crossed.

wow so many people getting interview dates today. Hope we are also in line.